Unlocking the Skies: A Comprehensive Guide to Importing Drones from China to Malaysia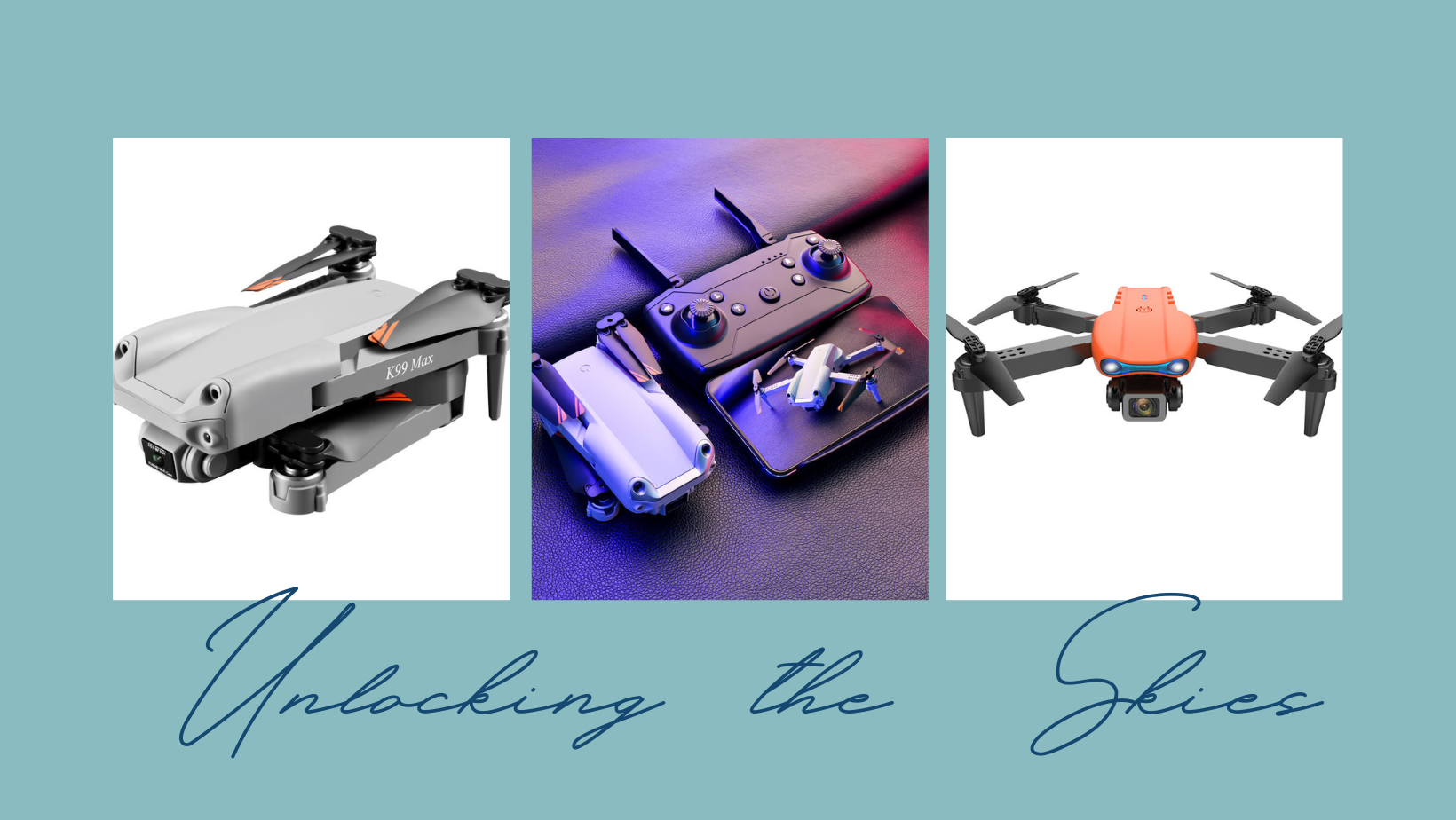 Imagine soaring through the sky, capturing breathtaking aerial shots, and exploring new perspectives. Drones have revolutionized the way we experience the world around us. Whether you're a photography enthusiast, a videographer, or an adventurer seeking a bird's-eye view, drones have become an essential tool for capturing stunning visuals. If you're based in Malaysia and looking to import drones from China, we're here to guide you through the process and provide you with the best logistics solutions. Welcome to CIEF Worldwide Sdn Bhd, your trusted partner in seamless shipping and reliable money transfer services.
The Fascination of Drones: Exploring Their Capabilities
Before we dive into the intricacies of importing drones from China, let's take a moment to appreciate these remarkable flying machines. Drones, also known as unmanned aerial vehicles (UAVs), have taken the world by storm with their versatility and ever-expanding range of applications. From aerial photography and videography to surveying, agriculture, and even delivery services, drones have become an indispensable tool across various industries.
Guideline for Importing Drones from China to Malaysia
Step 1: Identifying Your Drone Requirements
Every drone enthusiast has unique needs and preferences. Whether you're searching for a compact and portable drone for recreational purposes or a professional-grade model for commercial use, understanding your specific requirements is crucial. By determining the purpose, features, and specifications you desire, you can make an informed decision when selecting your drone.
Step 2: Researching Reliable Suppliers in China
China boasts a thriving drone manufacturing industry, offering an extensive range of options to suit various budgets and preferences. Conduct thorough research to identify reputable suppliers known for their quality products and reliable customer service. Look for companies with a proven track record and positive customer reviews. By choosing a trusted supplier, you can ensure that your investment in a drone is worthwhile.
Step 3: Partnering for Seamless Shipping Solutions
Once you've selected your desired drone and finalized the purchase with the Chinese supplier, it's time to entrust the shipping process to the experts. CIEF Worldwide Sdn Bhd offers a comprehensive range of shipping services tailored to meet your specific needs.
Sea Shipping LCL: Small Parcel with Consolidate Function
If you've opted for purchasing a drone in small parcels, our Small Parcel with Consolidate Function service is the perfect solution. We consolidate your parcels into one bulk shipment, significantly reducing shipping costs. Our charges are calculated based on weight (kgs) and cubic meter (CBM). Please note that certain remote areas in Malaysia may incur additional charges. With door-to-door delivery and hassle-free customs clearance, your drone will be in your hands swiftly.
Sea Shipping LCL: Big Parcel
For faster delivery times and lower shipping costs, our Big Parcel service ensures your drone reaches you promptly. Calculated based on CBM, this option does not include the consolidate function but offers great value. Similar to our Small Parcel service, additional charges may apply for remote areas in Malaysia. Count on us to handle all the logistics, including door-to-door delivery and customs clearance, while you enjoy the excitement of receiving your drone.
Air Shipping LCL: Small Parcel with Consolidate Function
Prefer the speed and convenience of air shipping? Our Small Parcel with Consolidate Function service for air shipments is designed with your needs in mind. By consolidating your small parcels into one shipment, we minimize costs without compromising on efficiency. Rest assured, your drone will be delivered to your doorstep swiftly and securely.
Air Shipping LCL: Big Parcel
With our Big Parcel option for air shipments, you can enjoy the benefits of faster delivery times and lower shipping costs. Although the consolidate function is not included, you can still expect a seamless shipping experience. Just sit back, relax, and let us take care of the logistics while you eagerly await the arrival of your drone.
Step 4: Money Transfer Solutions
Making payments to your Chinese supplier can sometimes be a daunting task. However, with our reliable money transfer solutions, you can carry out transactions with confidence and ease. CIEF Worldwide Sdn Bhd offers two convenient methods for transferring funds:
China Bank Transfer
We facilitate the conversion of MYR to RMB and securely transfer the funds to your supplier's personal or company bank account in China. Our reliable and efficient process ensures that your payments reach their destination smoothly, allowing you to focus on other aspects of your business.
Payment to 1688
For those utilizing the popular 1688 platform for their drone purchases, we provide seamless payment solutions. Say goodbye to frozen bank accounts and worries about transaction security. With our assistance, you can make payments for your 1688 platform orders without hassle. Rest assured, we offer a 24-hour money-back guarantee and provide legitimate local invoices for your accounting requirements. Trust us to handle your payment needs efficiently and securely.
Step 5: Precautions for Packaging Your Drone
Proper packaging is crucial to ensure the safety and integrity of your drone during transit. Here are some specific precautions to consider based on the nature of your drone:
Secure the drone in a sturdy and protective case or box to prevent any damage during handling and transportation.

Remove any batteries and securely pack them separately, following the guidelines provided by the manufacturer.

Ensure that all delicate components, such as camera gimbals or propellers, are properly protected to prevent any potential damage.

Consider using shock-absorbing materials and cushioning to provide additional protection against impact.

Label the package clearly with appropriate handling instructions and contact information.
By adhering to these precautions, you can minimize the risk of damage and ensure your drone arrives in perfect condition.
Conclusion
As you venture into the world of drone importation from China to Malaysia, CIEF Worldwide Sdn Bhd remains committed to providing you with the highest level of service. Our comprehensive logistics solutions, including sea and air shipping LCL services, seamless money transfer options, and full container services, are designed to meet your unique needs. Let us be your trusted partner, ensuring a smooth and efficient importation process.
To learn more about our services and how we can assist you in importing your desired drone, visit our website at CIEF Worldwide Sdn Bhd. ( https://www.cief-malaysia.com/ ) We look forward to unlocking the skies together and helping you embark on an exhilarating journey with your new drone.