A Comprehensive Guide to Importing Underwear from China to Malaysia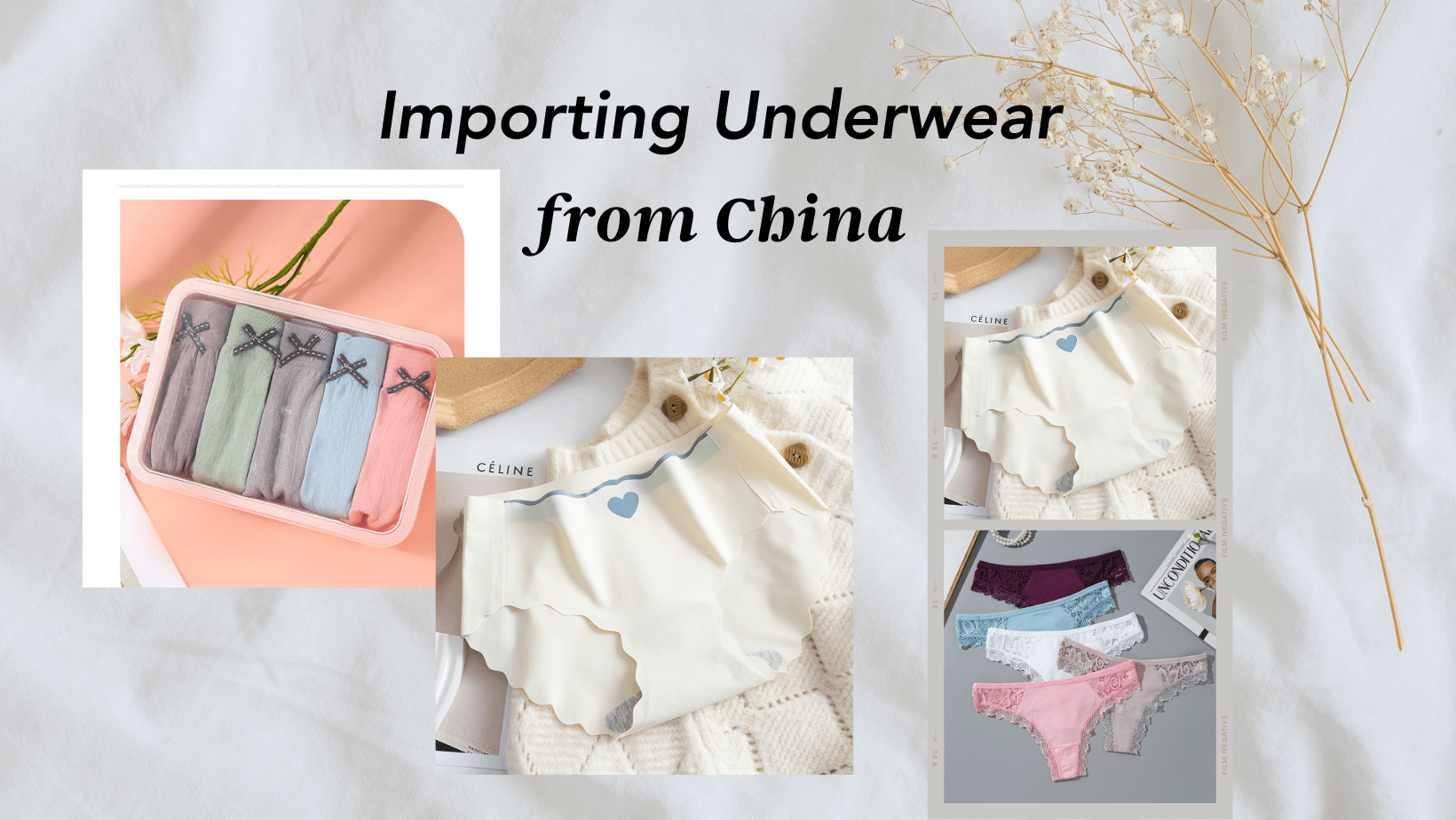 Imagine finding the perfect supplier in China for high-quality underwear at competitive prices. You're excited to bring these products to your Malaysian customers, but the logistics of importing can be daunting. Don't worry! In this comprehensive guide, we will walk you through the entire process, from selecting the right supplier to navigating the intricacies of shipping and money transfers. At CIEF Worldwide Sdn Bhd, we specialize in providing seamless logistics solutions for businesses like yours. Let's dive in and explore how you can successfully import underwear from China to Malaysia.
Understanding Your Product
Underwear is a staple clothing item that everyone needs. It's an essential part of our daily lives, offering comfort, support, and style. When importing underwear from China, it's crucial to understand the various types and styles available, such as briefs, boxers, bikinis, thongs, and more. Consider the preferences and trends of your target market in Malaysia to ensure you offer a diverse range that caters to different customer needs and preferences.
Selecting the Right Supplier
Finding the right supplier in China is the first step towards a successful import venture. Look for suppliers that specialize in underwear manufacturing and have a proven track record of producing high-quality products. Conduct thorough research, read customer reviews, and request samples to evaluate the supplier's quality standards. 
Packaging and Precautions
Packaging plays a crucial role in preserving the quality and integrity of your imported underwear. Depending on the material, design, and nature of the product, specific packaging precautions should be taken. For delicate fabrics, consider using protective layers, such as tissue paper or polybags, to prevent damage during transit. Additionally, labeling the packages with relevant product information and branding will enhance the overall customer experience.
Money Transfer Solutions
At CIEF Worldwide Sdn Bhd, we understand the importance of secure and efficient money transfer solutions when conducting business transactions with your Chinese suppliers. We offer two reliable transfer methods to facilitate smooth transactions:
China Bank Transfer:
Our team can assist you in converting Malaysian Ringgit (MYR) to Chinese Yuan (RMB) and transfer the funds directly to your supplier's personal or company bank account in China. This method ensures a secure and hassle-free payment process.
Payment to 1688 Platform Order:
If you prefer to make payments for your orders on the popular 1688 platform, we can help facilitate the transaction. Our services include the provision of legitimate local invoices for your accounting purposes.
Shipping Solutions
When it comes to shipping underwear from China to Malaysia, CIEF Worldwide Sdn Bhd offers a range of efficient and cost-effective solutions to meet your specific needs. Let's explore our two primary shipping options:
Sea Shipping LCL:
Our sea shipping LCL services allow you to purchase underwear in small parcels, which we consolidate into one bulk shipment. This consolidation helps reduce shipping costs while ensuring timely delivery. Our experienced team handles door-to-door delivery and customs clearance, providing a seamless shipping experience.
Full Container Service:
For larger quantities of underwear, our full container service is the ideal solution. We guide you through the process of optimizing your product HS code and obtaining necessary import licenses, such as SIRIM or CIDB. By shipping via full container load, you can significantly reduce logistics costs and streamline the import process.
Conclusion
Importing underwear from China to Malaysia can be a lucrative venture with the right logistics partner. At CIEF Worldwide Sdn Bhd, we offer a comprehensive range of services tailored to meet the specific needs of small and medium-sized businesses. From money transfer solutions to sea and air shipping options, we ensure a seamless and efficient import experience. Visit our website to learn more about our services and how we can assist you in expanding your business:
Sea Shipping LCL: Link to Sea Shipping LCL Services
Full Container Load (FCL): Link to Full Container Load Services
CIEF Lite Parcel Consolidation: Link to CIEF Lite Parcel Consolidation Services
Exchange System: Link to Exchange System
Partner with us and unlock the full potential of importing underwear from China to Malaysia. Let CIEF Worldwide Sdn Bhd be your trusted logistics expert, ensuring smooth operations and customer satisfaction at every step of the way.