How to Save Big on Hijab Imports: Tips for Finding Affordable Suppliers in China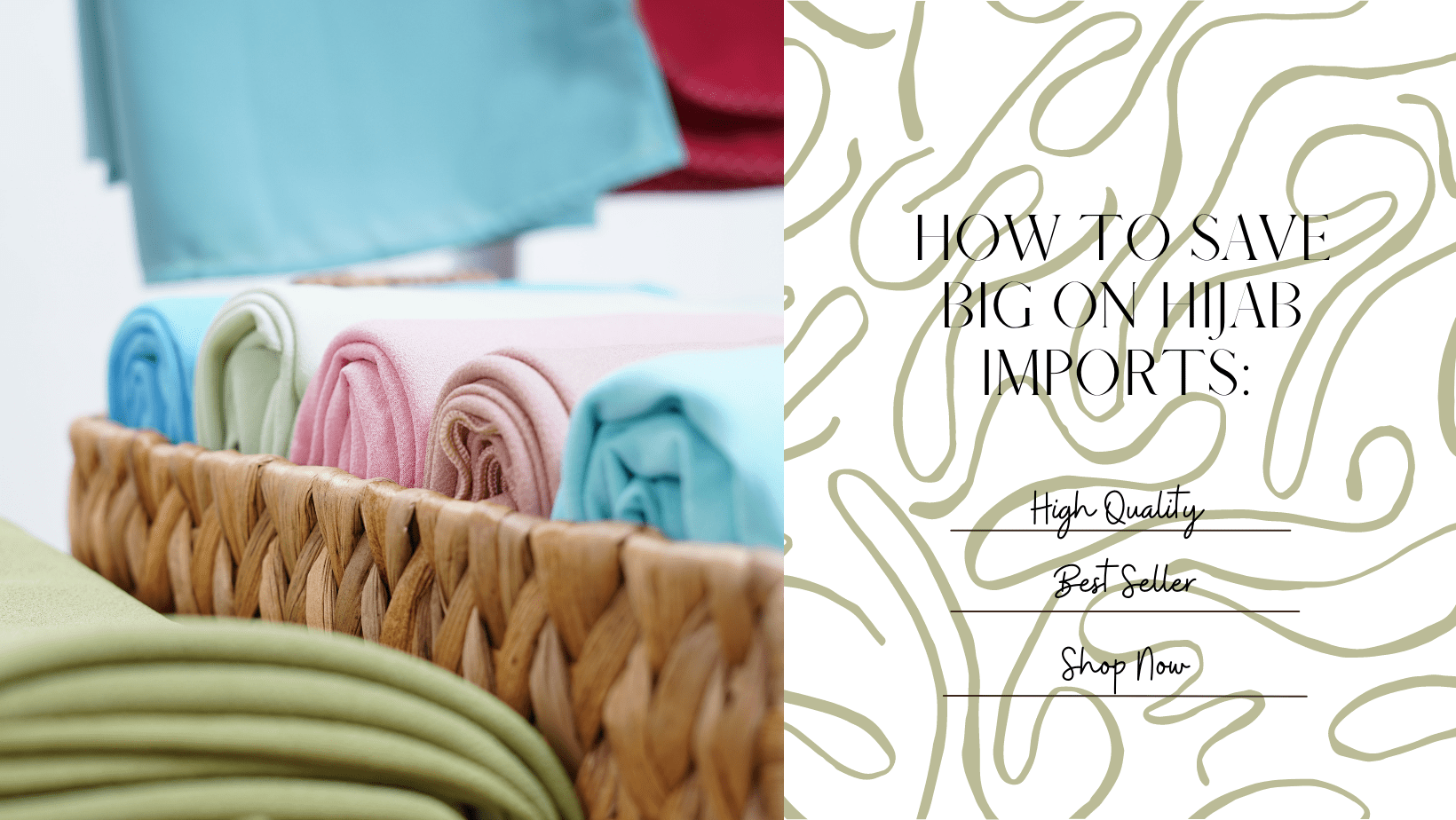 As the global demand for hijabs continues to rise, more and more businesses are turning to China's 1688 platform to find affordable and high-quality manufacturers and wholesalers. However, with so many options available, it can be difficult to know where to start or how to ensure you're getting the best deal possible. In this article, we'll provide you with some essential tips and tricks for sourcing hijabs from China and finding suppliers who can help you save big on your imports. Whether you're new to the world of importing or just looking to cut costs on your existing supply chain, this guide is for you.
How to Find Manufacturers and Wholesalers on 1688 
When it comes to finding manufacturers and wholesalers for hijabs in China, it can be a daunting task. However, with the advent of technology, it has become easier to source products from China using online platforms such as Alibaba, 1688, or other B2B websites. Check their background, experience, and reviews from previous customers. Contact them directly to ask about their products, minimum order quantity (MOQ), and pricing. We will use 1688 as an example and guide you step-by-step how to purchase on 1688.
Registering on 1688
To start your search for manufacturers and wholesalers, you first need to register an account on the 1688 platform. It is a straightforward process that requires basic personal information and a valid email address. 
Navigating the Platform
1688 is a Chinese-language platform, but it is relatively easy to navigate using translation tools such as Google Translate. You can search for hijab manufacturers or wholesalers by typing in relevant keywords in the search bar. It is essential to use specific keywords to narrow down your search results.
Evaluating Suppliers
Before placing an order, it is crucial to evaluate suppliers' credibility by checking their product quality, reviews, ratings, and response rate. You can also use the chat feature on the platform to communicate with suppliers and ask for samples. 
Negotiate and Place Orders
After you have verified the supplier's credentials, negotiate the pricing, payment terms, and delivery time. Make sure that you have a clear understanding of the MOQ, packaging, and shipping options. Once you have agreed on the terms, place a sample order to test the quality of the products before placing a larger order.
How to Import and Handle Shipping to Malaysia
When importing hijabs from China to Malaysia, there are several steps you need to take. 
Choosing the Right Shipping Method
Once you have found a supplier and placed an order, the next step is to decide on the shipping method. There are two primary shipping methods: air and sea shipping. Air shipping is faster but more expensive, while sea shipping is slower but more affordable.
Custom Clearance and Taxes
Custom clearance and taxes can be complicated, especially when importing products from China. It is crucial to check the product classification, HS code, and customs duty rate for hijabs in Malaysia. You may want to hire a customs broker or freight forwarder to help with the customs clearance process and ensure compliance with local laws.
Packaging and Handling
When importing hijabs from China, proper packaging and handling are crucial to ensure that the products arrive in good condition. It is essential to communicate with the supplier and specify any packaging requirements to avoid damages during shipping.
Conclusion
Hijab is a type of clothing worn by Muslim women to cover their heads, necks, and chests. It is an important part of their religious and cultural identity. China has become a major player in the hijab industry, manufacturing high-quality and affordable hijabs for customers around the world.
Finding reliable hijab manufacturers and wholesalers in China can be a challenging task, but it is essential for importing high-quality hijabs to Malaysia. By doing thorough research, verifying supplier credentials, negotiating terms, and handling shipping and customs clearance properly, you can ensure a smooth and successful import process.
At our company, we understand that purchasing products from 1688 can be a daunting task, especially for those who are unfamiliar with the process. That's why we conduct weekly webinars to educate people on how to purchase from 1688 with ease. Our webinars cover a range of topics, from finding reliable suppliers to navigating the platform's interface. Once you've made your purchases, we can handle the rest. We offer air and sea shipment door-to-door services from China to Malaysia. Our experienced team will take care of customs clearance and ensure that your products arrive at your doorstep in a timely manner.
In addition to our shipment services, we also provide a money transfer solution to avoid trouble from Malaysia's income tax and audit firms. We can help you transfer from MYR to RMB and provide a legitimate local invoice for your accounting purposes. At our company, we aim to make the process of purchasing from 1688 as smooth and hassle-free as possible. Contact us today to learn more about our services and how we can help you.