From 1688 to Your Doorstep: The Ultimate Guide to Sourcing and Shipping Power Banks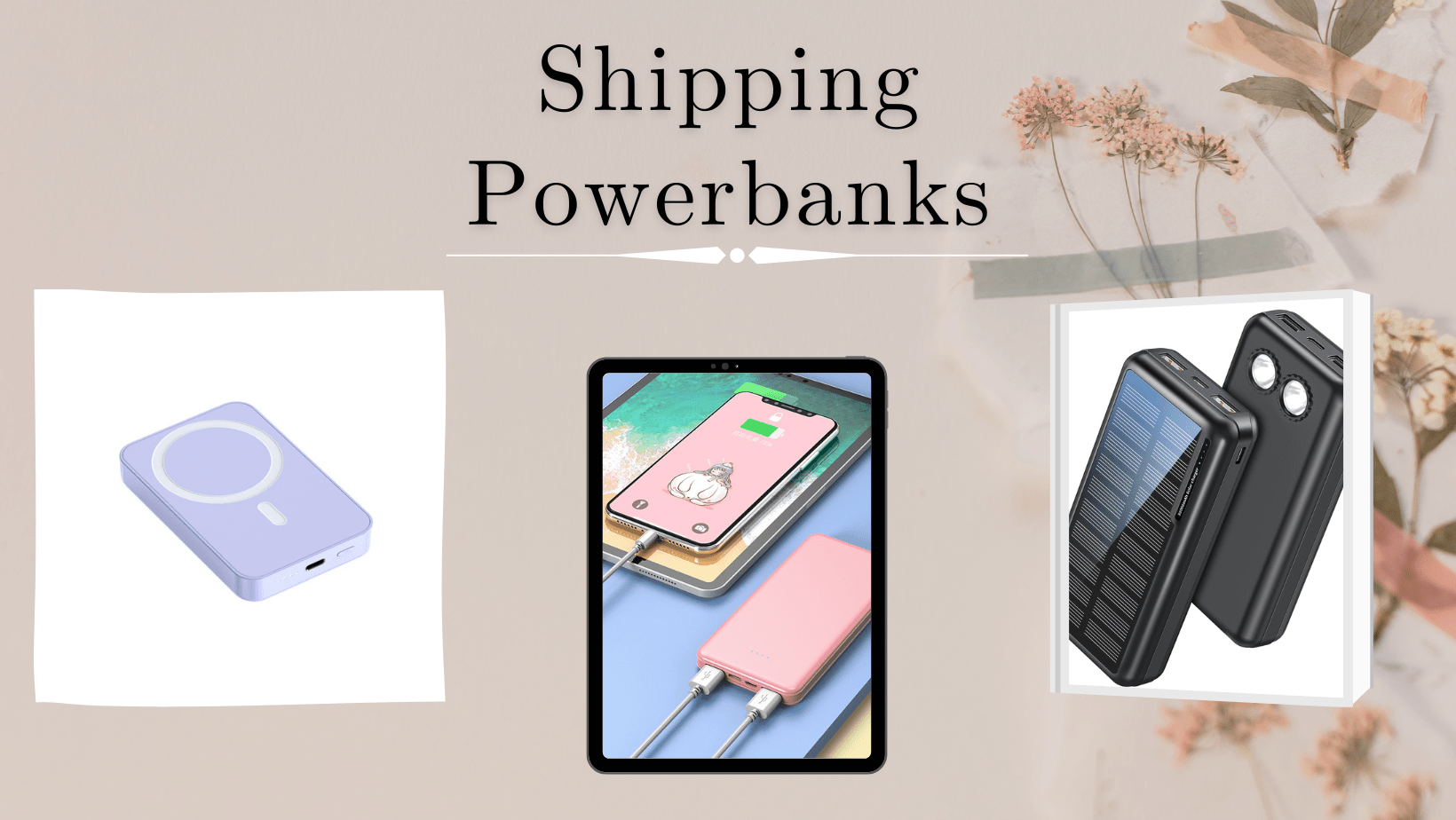 Power banks have become an essential gadget for our daily lives, especially in today's fast-paced world. As the demand for power banks continues to rise, many businesses and individuals are looking for ways to source them at affordable prices without sacrificing quality. China's 1688 platform has become a popular destination for finding manufacturers and wholesalers of power banks. However, navigating the platform and handling the logistics of importing and shipping to Malaysia can be a daunting task, especially for those who are new to the process. In this ultimate guide, we will provide you with a step-by-step approach to sourcing and shipping power banks from 1688 platform to your doorstep in Malaysia. Whether you're a business owner or an individual looking to buy in bulk, this guide will help you get started on the right foot.
Understanding Power Bank Specifications
Before proceeding with your power bank import, it's essential to have a good understanding of power bank specifications. Power banks come in various capacities, ranging from 2,000mAh to 20,000mAh or even higher. The capacity determines how many times the power bank can charge a device. It's important to consider the needs of your target market and select power banks with suitable capacities.
Additionally, power banks may have different input and output ports. Common ports include USB-A, USB-C, and micro USB. Consider the compatibility of these ports with the devices your customers are likely to use. It's also worth noting any additional features, such as fast charging or wireless charging capabilities, that may set your power banks apart from the competition.
Finding Power Bank Manufacturers and Wholesalers on 1688
1688 is a popular online marketplace in China where you can find a wide range of products at affordable prices. This platform is especially useful for those looking to source power banks from Chinese manufacturers and wholesalers. Here are some tips to help you find the right suppliers on 1688:
Use specific keywords: When searching for power bank manufacturers and wholesalers on 1688, it's important to use specific keywords. Use keywords such as "power bank manufacturer," "portable charger supplier," or "battery bank wholesaler" to narrow down your search results.
Look for verified suppliers: 1688 has a verification system for suppliers, which means that some suppliers have been verified by the platform. Look for suppliers with a "verified" badge next to their name to ensure that you're dealing with a legitimate and trustworthy supplier.
Check the supplier's ratings and reviews: Before making a purchase, be sure to check the supplier's ratings and reviews. This will give you an idea of their reputation and the quality of their products. Look for suppliers with high ratings and positive reviews to ensure that you're dealing with a reliable supplier.
Compare prices and MOQs: Different suppliers on 1688 offer different prices and minimum order quantities (MOQs) for power banks. It's important to compare prices and MOQs to find the best deal for your needs. Keep in mind that suppliers with lower prices may have higher MOQs, so be sure to consider your budget and needs when making a decision.
By following these tips, you'll be able to find reliable power bank manufacturers and wholesalers on 1688.
Ordering and Payment on 1688
Once you have found the power bank manufacturers or wholesalers on 1688, it's time to place an order. The ordering process on 1688 is straightforward, and there are various payment options available.
To place an order, you can contact the seller directly through the 1688 platform. Clear communication with the seller is essential to address any doubts or concerns regarding the product or the order process.
Payment options on 1688 include credit card, bank transfer, and Alipay. To ensure a secure transaction, it is recommended to use Alipay, a popular payment method in China.
If you are new to 1688, you may find the ordering and payment process a bit overwhelming. That's why we conduct weekly webinars to educate people on how to purchase from 1688. Our webinars cover topics such as navigating the 1688 platform, communicating with sellers, placing orders, and making payments. Join our webinars to learn more and make your 1688 purchasing experience smoother and more enjoyable.
Choosing a reliable and efficient logistics provider is crucial when shipping and handling your power banks from China to Malaysia. Our company provides door-to-door shipping services for air and sea shipments from China to Malaysia. Rest assured, your power banks will be safely and promptly delivered to your doorstep.
We understand that handling international payments can also be a challenge, which is why we offer a Money Transfer service to help you convert your MYR to RMB and make payments to your suppliers on the 1688 platform. We provide a legitimate local invoice for your accounting purposes, giving you peace of mind and saving you time and hassle.
Whether by air or sea, we're committed to handling your power banks with care and ensuring timely delivery. Our goal is to make the shipping and handling process as smooth and stress-free as possible, so you can focus on growing your business.
If you need any assistance with shipping and handling your power banks from China to Malaysia, feel free to reach out to us. We're here to help! 
Conclusion
In conclusion, sourcing and shipping power banks from China using the 1688 platform can be a great way to get high-quality products at a lower cost. By following the steps outlined in this guide, you can navigate the platform with ease, find reliable manufacturers and wholesalers, and make safe and secure payments. With our additional services such as weekly webinars and logistics solutions, we can help make the process even smoother.
Remember, when it comes to sourcing and shipping products from China, it's important to do your research and work with trusted partners who can guide you through the process. Maximize the benefits of importing products from China while avoiding common pitfalls and challenges with the right knowledge and resources.
At our company, we are committed to helping businesses in Malaysia and beyond source and import high-quality products from China. We're here to support you every step of the way, whether it's finding suppliers on 1688, handling logistics and shipping, or navigating international trade. Contact us today to learn more about our services and how we can help you grow your business with confidence.