The Ultimate Guide to Importing Jeans from China to Malaysia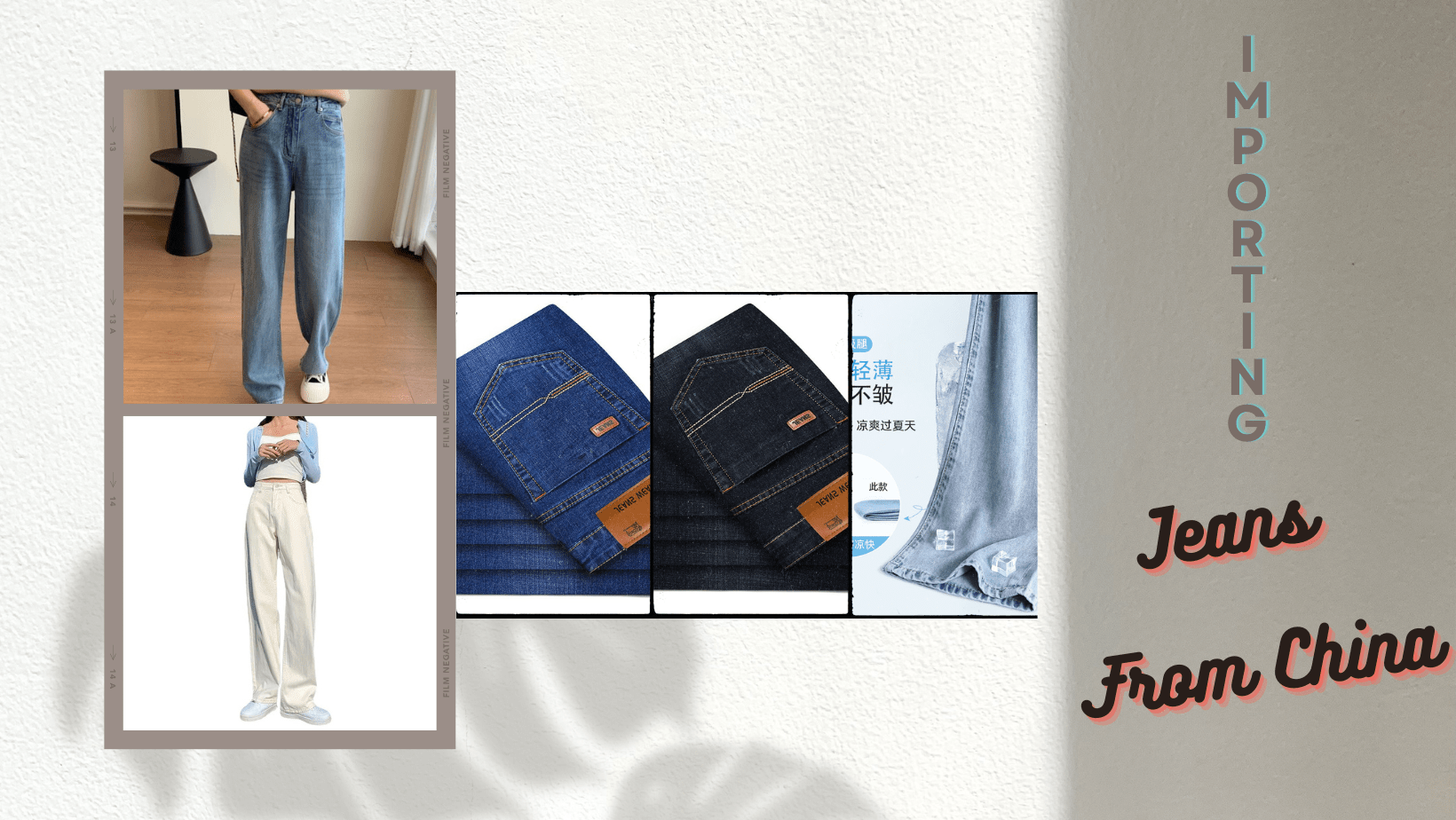 Are you a small or medium-sized company in Malaysia looking to import high-quality jeans from China? If so, you've come to the right place! In this comprehensive guide, we will walk you through the entire process of importing jeans, from finding the perfect supplier in China to ensuring smooth customs clearance in Malaysia. As a trusted logistics partner, CIEF Worldwide Sdn Bhd offers a range of services that cater to your needs, including sea shipping, money transfer solutions, and full container services. So, let's dive in and explore the world of importing jeans!
Finding the Perfect Supplier in China
The first step in importing jeans from China is to find a reliable supplier. China is known for its vast manufacturing industry, and there are numerous suppliers offering jeans of various styles and quality levels. Take your time to research and identify suppliers who specialize in jeans production and have a good reputation in the market. Look for factors such as product quality, production capacity, pricing, and the ability to meet your specific requirements.
Money Transfer Solutions
When it comes to making payments to your Chinese suppliers, CIEF Worldwide Sdn Bhd has got you covered. We offer convenient and secure money transfer solutions that eliminate the hassle of dealing with international transactions. Our services include:
China Bank Transfer: Convert your Malaysian Ringgit (MYR) to Chinese Renminbi (RMB) and transfer the funds directly to your supplier's personal or company bank account in China.
Payment to 1688 Platform Order: If you prefer purchasing through the 1688 platform, we can assist you in making payments without worrying about frozen bank accounts. We provide legitimate local invoices for your accounting purposes. Our expert consultants will guide you in choosing the most cost-efficient and legal payment options, ensuring a smooth transaction process.
Shipping Methods
CIEF Worldwide Sdn Bhd offers a comprehensive range of shipping methods to suit your needs. Sea shipping is a cost-effective option for importing jeans in bulk. Our sea shipping Less than Container Load (LCL) services provide flexibility and affordability. We offer two options:
Small Parcel with Consolidate Function: With this service, you can purchase jeans in small parcels and have them consolidated into one bulk shipment, reducing costs. Shipping charges are calculated based on the weight (kgs) and cubic meter (CBM) of the consolidated shipment. Please note that additional charges may apply for remote areas in Malaysia.
To ensure a smooth shipping process, suppliers deliver the jeans to our sorting center warehouse in Guangzhou, providing us with a courier tracking number. You can then choose the parcels to be consolidated and the delivery method, either air or sea shipment. We provide educational articles to guide you in placing shipping orders and selecting the best shipping method.
Big Parcel: This option offers a faster delivery time and lower shipping costs, calculated based on CBM only. It doesn't include the consolidation function. Similar to the small parcel service, remote areas in Malaysia may incur additional charges.
For big parcels, you need to obtain a QR marking code from our website and send it to your China supplier. They will paste the code on each carton of jeans. The goods are then delivered to our warehouse, where they are consolidated into one container for shipment, effectively reducing logistics costs.
It's worth noting that our unique advantage lies in having sorting center warehouses in two different cities, Guangzhou and Yiwu. Yiwu's strategic location benefits factories and suppliers in the Zhejiang district, saving them on China inland transport costs. This differentiates us from other logistics companies that lack a sorting center in Yiwu.
Packaging Precautions
Packaging plays a crucial role in ensuring your imported jeans reach Malaysia in pristine condition. Here are some specific precautions to consider:
Proper Folding: Ensure that the jeans are folded neatly to avoid creases or wrinkles during transit.

Protective Wrapping: Consider using protective wrapping materials, such as bubble wrap or tissue paper, to prevent any damage to the jeans during handling and transportation.

Secure Sealing: Seal the cartons securely using strong packing tape to prevent them from opening or getting damaged during shipping.
Conclusion
Importing jeans from China to Malaysia can be a rewarding and profitable venture for your business. By partnering with CIEF Worldwide Sdn.Bhd, you gain access to our comprehensive logistics services, including sea shipping LCL, money transfer solutions, and expert guidance on import procedures.
To learn more about our services and how we can assist you in your import journey, visit the following links:
Partnering with CIEF Worldwide Sdn Bhd ensures a smooth and hassle-free import process, allowing you to focus on growing your business and delighting your customers with high-quality jeans. So, take the first step today and unlock the potential of the Chinese jeans market!