The Ultimate Guide to Importing  from China to Malaysia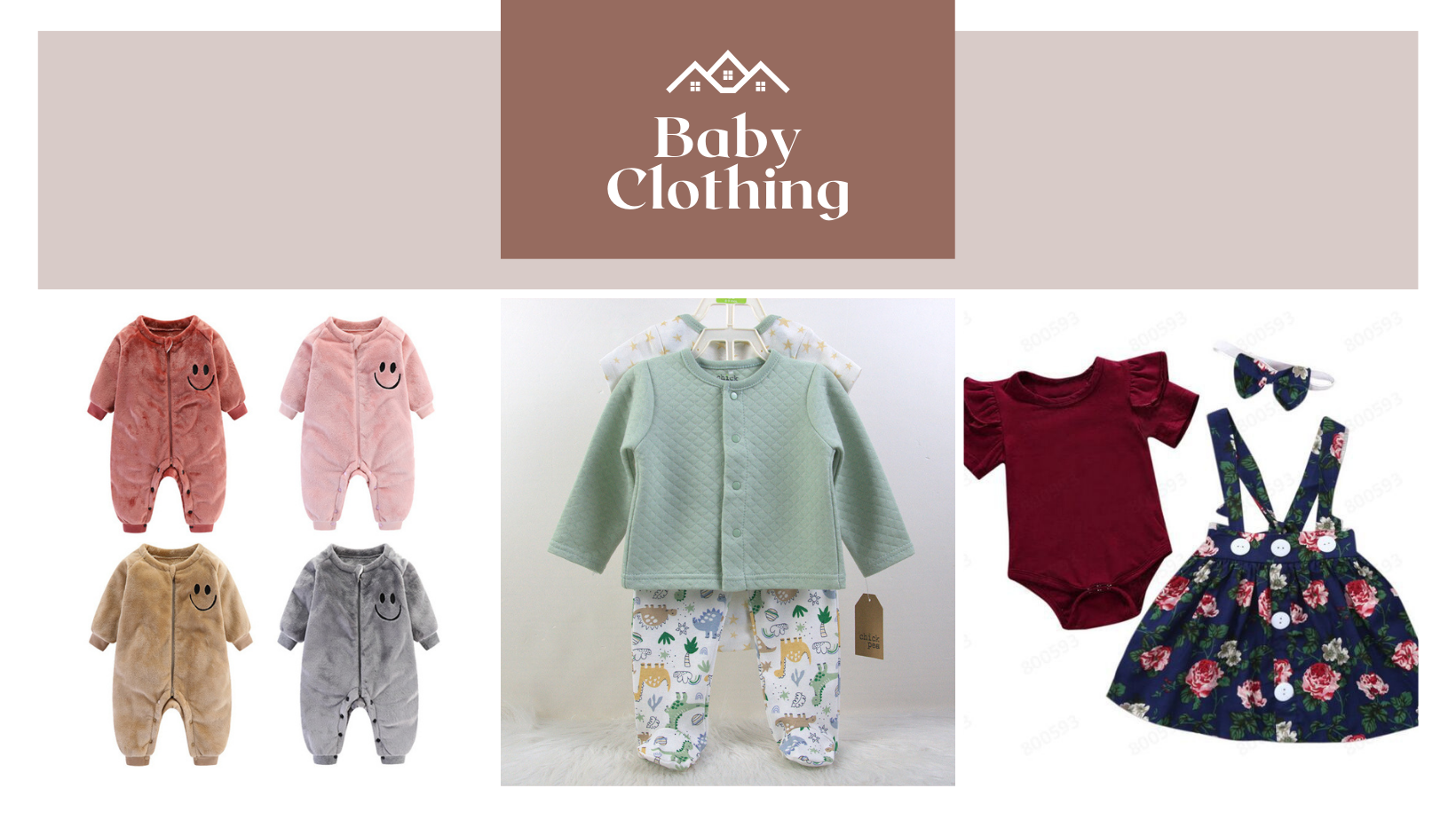 Are you a small or medium-sized company in Malaysia looking to source high-quality baby clothing from China? Look no further! In this comprehensive guide, we will take you on a journey through the process of importing baby clothing from China to Malaysia. We'll cover everything from finding the perfect supplier to shipping solutions and money transfer services. So, let's dive in and explore the world of baby clothing!
Finding the Perfect Baby Clothing Supplier in China
When it comes to sourcing baby clothing from China, finding a reliable and trustworthy supplier is crucial. The market is vast, and not all suppliers offer the same level of quality and service. To ensure you partner with the right supplier, consider the following steps:
Conduct thorough research:

Utilize online platforms and directories, such as Alibaba and Global Sources, to search for reputable baby clothing suppliers in China. Read through supplier profiles, reviews, and ratings to get a better understanding of their reputation.

Verify credentials:

Look for suppliers that have necessary certifications, such as ISO 9001 or Oeko-Tex Standard 100, which ensure that their products meet international quality standards and are safe for babies.

Request product samples:

Before committing to a supplier, request samples of their baby clothing products. This will allow you to assess the quality, design, and fabric firsthand. Don't hesitate to ask for modifications or customizations to meet your specific requirements.

Communicate effectively:

Establish clear lines of communication with potential suppliers. Language barriers can be overcome with the help of translators or by selecting suppliers who are proficient in English. Prompt and effective communication is vital for a successful partnership.
Money Transfer Solutions: Making Payments Hassle-Free
Once you've found the perfect supplier for your baby clothing needs, it's time to consider the most efficient and secure way to make payments. CIEF Worldwide Sdn Bhd offers comprehensive money transfer solutions tailored specifically for Malaysian businesses importing from China. Let's explore the available options:
China Bank Transfer:

CIEF Worldwide Sdn Bhd facilitates the conversion of MYR to RMB and ensures seamless transfers to your supplier's personal or company bank account in China. This method provides a secure and direct channel for making payments.

Payment to 1688 Platform Order:

If you prefer purchasing baby clothing from the popular 1688 platform, CIEF Worldwide Sdn Bhd can assist you in making payments without worrying about frozen bank accounts. They also provide legitimate local invoices for your accounting purposes.
Shipping Solutions: Bringing Your Baby Clothing to Malaysia
With money transfer sorted, let's shift our focus to shipping solutions. CIEF Worldwide Sdn Bhd offers a range of shipping options to cater to your specific needs when importing baby clothing from China to Malaysia. Here are the available services:
Sea Shipping:

CIEF Worldwide Sdn Bhd provides reliable sea shipping services for small and medium-sized businesses. Their Sea Shipping LCL (Less than Container Load) options are perfect for those looking to purchase baby clothing in smaller quantities. With the small parcel consolidate function, you can enjoy cost savings by having your goods consolidated into one bulk shipment. Check out their Sea Shipping Services ( https://www.cief-malaysia.com/services-sea-shipping/ )for more details.

Full Container Load (FCL):

For larger orders or bulk purchases, CIEF Worldwide Sdn Bhd's Full Container Service is the ideal choice. They offer expert guidance on optimizing your container load to reduce costs significantly. Discover the benefits of their Full Container Load (FCL) services ( https://www.cief-malaysia.com/full-container-load-fcl/ ) and make your import process even more efficient.

Parcel Consolidation:

CIEF Worldwide Sdn Bhd understands the importance of flexibility and cost-effectiveness. With their CIEF Lite Parcel Consolidation service, you have the option to purchase baby clothing in small parcels and have them consolidated into one bulk shipment. Learn more about this convenient service here.
Precautions and Packaging Guidelines for Baby Clothing
When importing baby clothing from China, it's crucial to ensure proper packaging to maintain the quality and integrity of the products. Here are some specific precautions and guidelines to consider:
Quality Control:

Prioritize suppliers who have strict quality control measures in place. This ensures that the baby clothing you import meets your expectations and adheres to safety standards.

Appropriate Packaging Materials:

Select packaging materials that offer sufficient protection for baby clothing during transit. Consider using polybags, bubble wrap, or tissue paper to prevent damage or wrinkling.

Labeling and Branding:

Work closely with your supplier to ensure proper labeling and branding of the baby clothing packages. Include essential information such as size, fabric composition, washing instructions, and your branding elements.

Customs Compliance:

Familiarize yourself with the customs regulations and requirements of both China and Malaysia. Ensure all necessary documentation, including invoices and certificates of origin, are prepared accurately.
Conclusion
Importing high-quality baby clothing from China to Malaysia can be a rewarding venture for your business. By following the guidelines mentioned in this comprehensive guide, you can navigate the process with confidence. Remember, finding a reliable supplier, utilizing secure money transfer solutions, and selecting the appropriate shipping services are key to a successful importation process.
CIEF Worldwide Sdn Bhd is your trusted partner in importing baby clothing from China to Malaysia. With their expertise in logistics and dedication to customer satisfaction, they offer a range of services tailored to your specific needs. From sea shipping and full container load services to money transfer solutions, CIEF Worldwide Sdn Bhd has you covered. Take advantage of their services and make your baby clothing importation journey smooth and hassle-free.
Start your importation process today by visiting their website and exploring their services:
Partner with CIEF Worldwide Sdn Bhd and embark on a successful journey of importing baby clothing from China to Malaysia.