The Ultimate Guide to Importing Pet Toys from China to Malaysia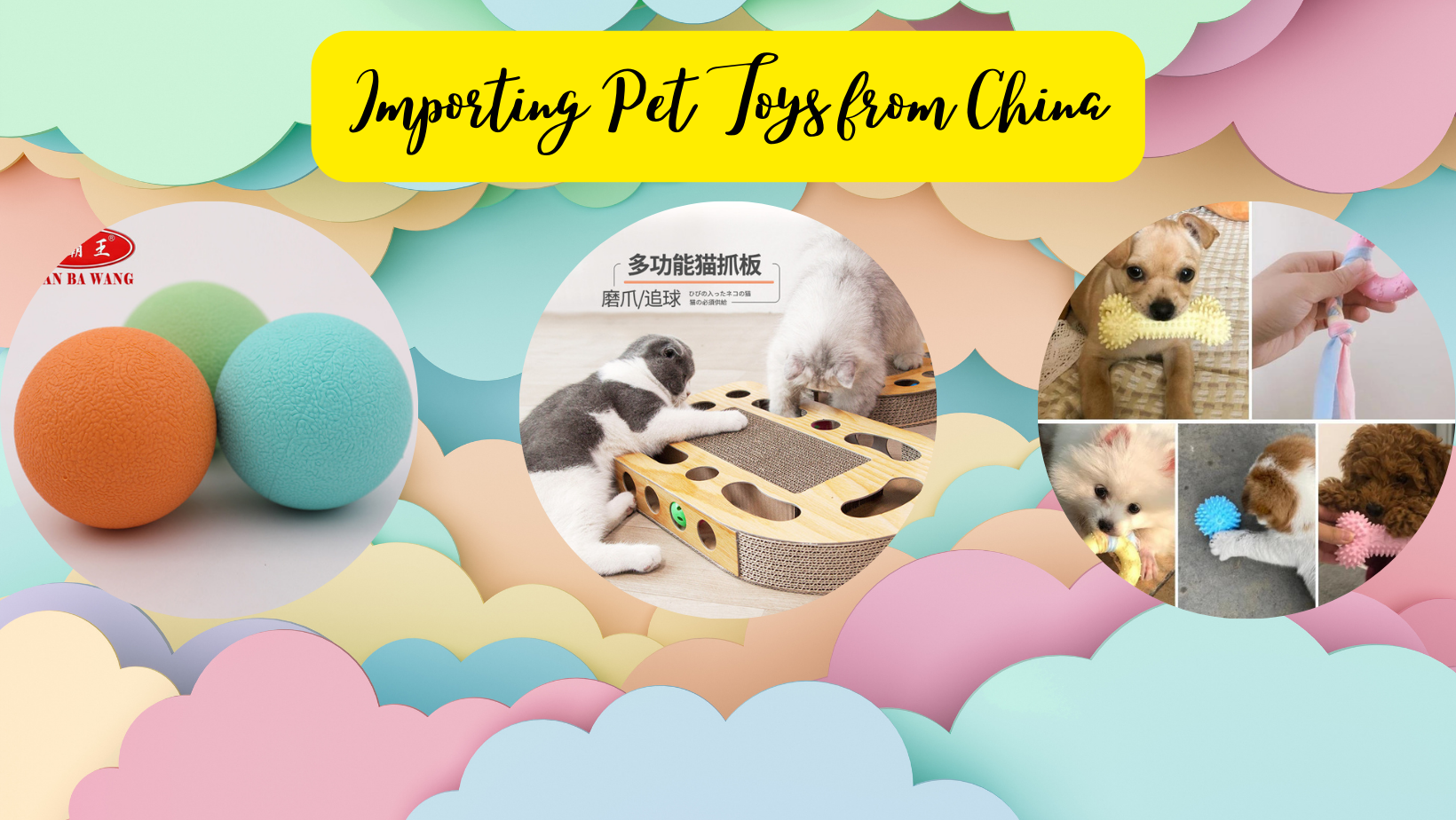 Are you a pet lover in Malaysia looking to provide your furry friends with the best toys available in the market? If so, then you've come to the right place! In this comprehensive guide, we will take you on a journey to explore the world of pet toys and how you can import them from China to Malaysia with ease. We'll also introduce you to the exceptional services provided by CIEF Worldwide Sdn Bhd, your trusted logistics partner in this exciting endeavor.
The World of Pet Toys
Imagine the joy and excitement on your pet's face when they receive a new toy to play with. Pet toys not only entertain our beloved companions but also provide them with physical exercise, mental stimulation, and emotional satisfaction. From interactive puzzle toys to plush squeaky toys, the market is filled with a wide variety of options to cater to every pet's unique preferences.
China has long been recognized as a global manufacturing hub, offering a vast array of products at competitive prices. When it comes to pet toys, China is no exception. The country boasts a thriving pet toy industry, with manufacturers producing high-quality toys that meet international safety standards. By importing pet toys directly from China, you can access a diverse range of products while enjoying cost savings.
Importing Solutions: CIEF Worldwide Sdn Bhd
CIEF Worldwide Sdn Bhd is your reliable partner for importing pet toys from China to Malaysia. With their expertise in logistics and comprehensive range of services, they make the entire process seamless and hassle-free. Let's explore the key services offered by CIEF Worldwide Sdn Bhd that will assist you in sourcing and shipping pet toys from China.
Money Transfer Solution
CIEF Worldwide Sdn Bhd understands the importance of smooth financial transactions between Malaysian importers and Chinese suppliers. They provide a convenient money transfer solution, allowing you to make secure and efficient payments to your suppliers in RMB (Chinese Yuan). With their assistance, you can avoid complications related to currency exchange and ensure that your transactions are conducted seamlessly.
Sea Shipping LCL
CIEF Worldwide Sdn Bhd offers sea shipping Less than Container Load (LCL) services, which are perfect for importers who wish to purchase pet toys in smaller quantities. Their small parcel with consolidate function allows you to buy goods in small batches and have them consolidated into a single shipment, reducing costs and streamlining the shipping process. Additionally, CIEF Worldwide Sdn Bhd takes care of door-to-door delivery and custom clearance, ensuring a smooth and efficient experience.
Full Container Service
For importers with larger orders or those looking for more flexibility, CIEF Worldwide Sdn Bhd provides a full container service. This option is ideal for bulk purchases and allows you to maximize cost savings. Their team of experts guides you through the process, ensuring that your pet toys are loaded securely and delivered to your desired destination in Malaysia.
Packaging Precautions for Pet Toys
When it comes to shipping delicate pet toys, proper packaging is crucial to ensure their safe arrival. CIEF Worldwide Sdn Bhd understands this and provides specific guidelines for packaging pet toys. Depending on the nature of the toys, they recommend using sturdy and protective materials, such as bubble wrap and foam padding, to safeguard them during transit. By following their packaging guidelines, you can minimize the risk of any damage occurring during the shipping process.
Importing Pet Toys – Step by Step
Now that you are familiar with the exceptional services offered by CIEF Worldwide Sdn Bhd, let's walk through the step-by-step process of importing pet toys from China to Malaysia.
Product Selection: Begin by exploring the vast range of pet toys available from Chinese suppliers. Consider factors such as toy type, material, size, and safety standards to ensure that you choose the best toys for your furry friends.
Contact CIEF Worldwide Sdn Bhd: Once you have identified the pet toys you wish to import, reach out to CIEF Worldwide Sdn Bhd to discuss your requirements. Their dedicated team will guide you through the next steps and provide you with a personalized shipping solution.
Money Transfer: Utilize CIEF Worldwide Sdn Bhd's money transfer solution to securely make payments to your Chinese suppliers in RMB. This ensures a smooth financial transaction and eliminates any concerns related to currency exchange.
Shipping Arrangements: Work closely with the logistics experts at CIEF Worldwide Sdn Bhd to finalize your shipping arrangements. Whether you opt for sea shipping LCL or full container service, their team will handle all the necessary documentation and ensure timely and efficient delivery.
Shipping and Tracking: Sit back and relax as CIEF Worldwide Sdn Bhd takes care of the shipping process. They will provide you with tracking information, allowing you to monitor the progress of your shipment from China to Malaysia.
Custom Clearance and Delivery: Benefit from CIEF Worldwide Sdn Bhd's expertise in custom clearance, ensuring a smooth transition of your pet toys through Malaysian customs. Once cleared, your toys will be delivered right to your doorstep, ready to bring joy to your furry companions.
Conclusion
In conclusion, importing pet toys from China to Malaysia has never been easier with the exceptional services provided by CIEF Worldwide Sdn Bhd. Their expertise in logistics, money transfer solutions, sea shipping LCL, and full container service ensures a seamless experience for pet toy importers. Discover the key to a fulfilling pet ownership experience by following our step-by-step guide. Start your journey towards providing the perfect toys for your beloved pets today!
For more information on CIEF Worldwide Sdn Bhd's services, visit their official website:
Now, go ahead and explore the exciting world of pet toys, knowing that CIEF Worldwide Sdn Bhd is there to support you every step of the way. Happy importing!