Importing Study Tables from China to Malaysia: A Comprehensive Guide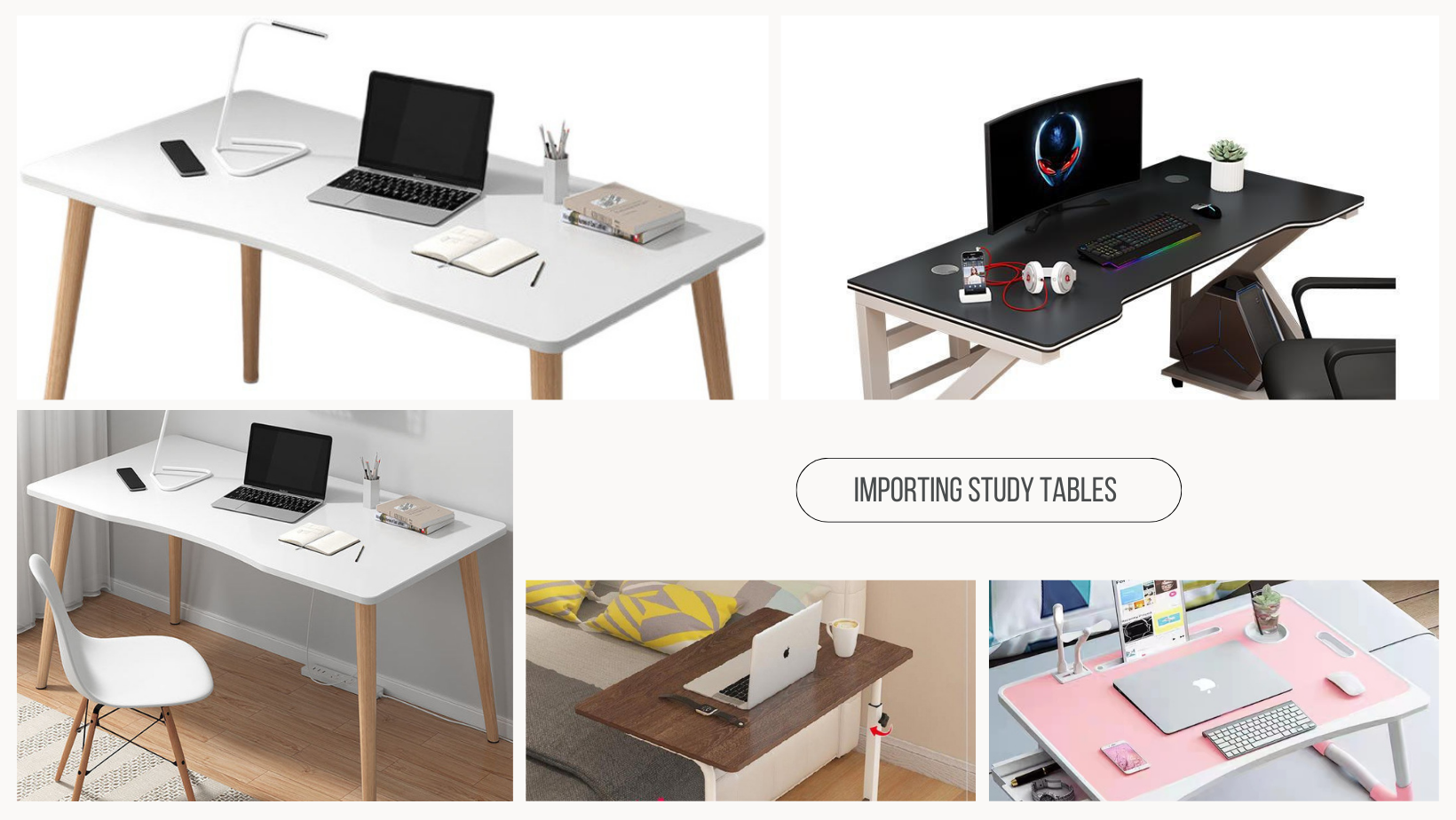 Imagine having a study table that perfectly fits your needs – spacious enough to accommodate your books, sturdy enough to withstand daily use, and stylish enough to enhance your workspace. If you're in Malaysia and looking to import study tables from China, you've come to the right place. In this comprehensive guide, we will walk you through the process of importing study tables, ensuring a smooth and hassle-free experience.
Choosing the Perfect Study Table
Before delving into the importing process, it's essential to understand the key factors to consider when selecting a study table. After all, you want a table that not only serves its purpose but also complements your style and requirements. Here are a few aspects to keep in mind:
Size and Dimensions: Determine the ideal size of the study table based on the available space in your room. Consider the width, height, and depth to ensure it fits comfortably in your designated area.
Material and Durability: Study tables come in various materials such as wood, metal, or a combination of both. Consider the durability, sturdiness, and aesthetic appeal of the material that suits your preferences.
Storage Options: Depending on your needs, decide whether you require additional storage features such as drawers, shelves, or compartments to organize your study materials effectively.
Ergonomics: Pay attention to the ergonomic design of the table, ensuring proper alignment and support for your posture during long study sessions.
Now that you have an idea of what to look for in a study table, let's move on to the process of importing these tables from China to Malaysia.
Step 1: Finding a Reliable Supplier
To ensure a smooth importing process, it is crucial to partner with a reputable supplier. CIEF Worldwide Sdn Bhd, a trusted logistics company specializing in shipping solutions from China to Malaysia, offers a wide range of services tailored to your needs.
Step 2: Selecting the Right Shipping Solution
CIEF Worldwide Sdn Bhd provides two shipping options to import study tables: Sea Shipping LCL (Less than Container Load) and Full Container Load (FCL). Let's explore these options in detail:
If you are looking to import study tables in smaller quantities or have multiple suppliers, the Sea Shipping LCL service is an ideal choice. Here's how it works:
Small Parcel with Consolidate Function: With this service, you can purchase study tables in small parcels, and CIEF will consolidate them into one bulk shipment, reducing costs. Shipping costs are calculated based on weight (kgs) and cubic meter (CBM). Rest assured, CIEF provides door-to-door delivery and handles custom clearance, ensuring a seamless experience.
Big Parcel: Alternatively, if you prefer faster delivery time and lower shipping costs, the Big Parcel service is available. Shipping costs are calculated based on CBM only. Similar to the Small Parcel service, CIEF offers door-to-door delivery and handles custom clearance.
Step 3: Money Transfer Solution
CIEF Worldwide Sdn Bhd understands the importance of a reliable money transfer solution when dealing with international transactions. They provide convenient options to make RMB payments to your China suppliers. Here are the two transfer methods available:
China Bank Transfer: CIEF can convert MYR to RMB and transfer the funds directly to your supplier's personal or company bank account in China, ensuring secure and efficient transactions.
Payment to 1688 Platform Order: If you are making payments to your 1688 platform orders, CIEF can assist you without worrying about frozen bank accounts. They provide legitimate local invoices for accounting purposes.
Step 4: Packaging Precautions
Proper packaging is vital to ensure your imported study tables arrive in excellent condition. Depending on the nature of the study table, specific precautions may apply. For example:
For wooden study tables, ensure they are securely wrapped and protected with suitable padding materials to prevent scratches or damage during transit.
Glass or fragile components in the study tables should be carefully handled and appropriately cushioned to avoid breakage.
Conclusion
Importing study tables from China to Malaysia can be a rewarding experience when you partner with a trusted logistics provider like CIEF Worldwide Sdn Bhd. Their extensive range of services, including Sea Shipping LCL, Full Container Load, and reliable money transfer solutions, ensures a seamless and efficient importing process.
To learn more about CIEF's services, visit the following links:
Now that you are equipped with the knowledge to import study tables from China to Malaysia, it's time to create your perfect study space. Enhance your productivity and comfort with a study table that meets all your requirements. Happy importing!