The Perfect Outdoor Furniture from China to Malaysia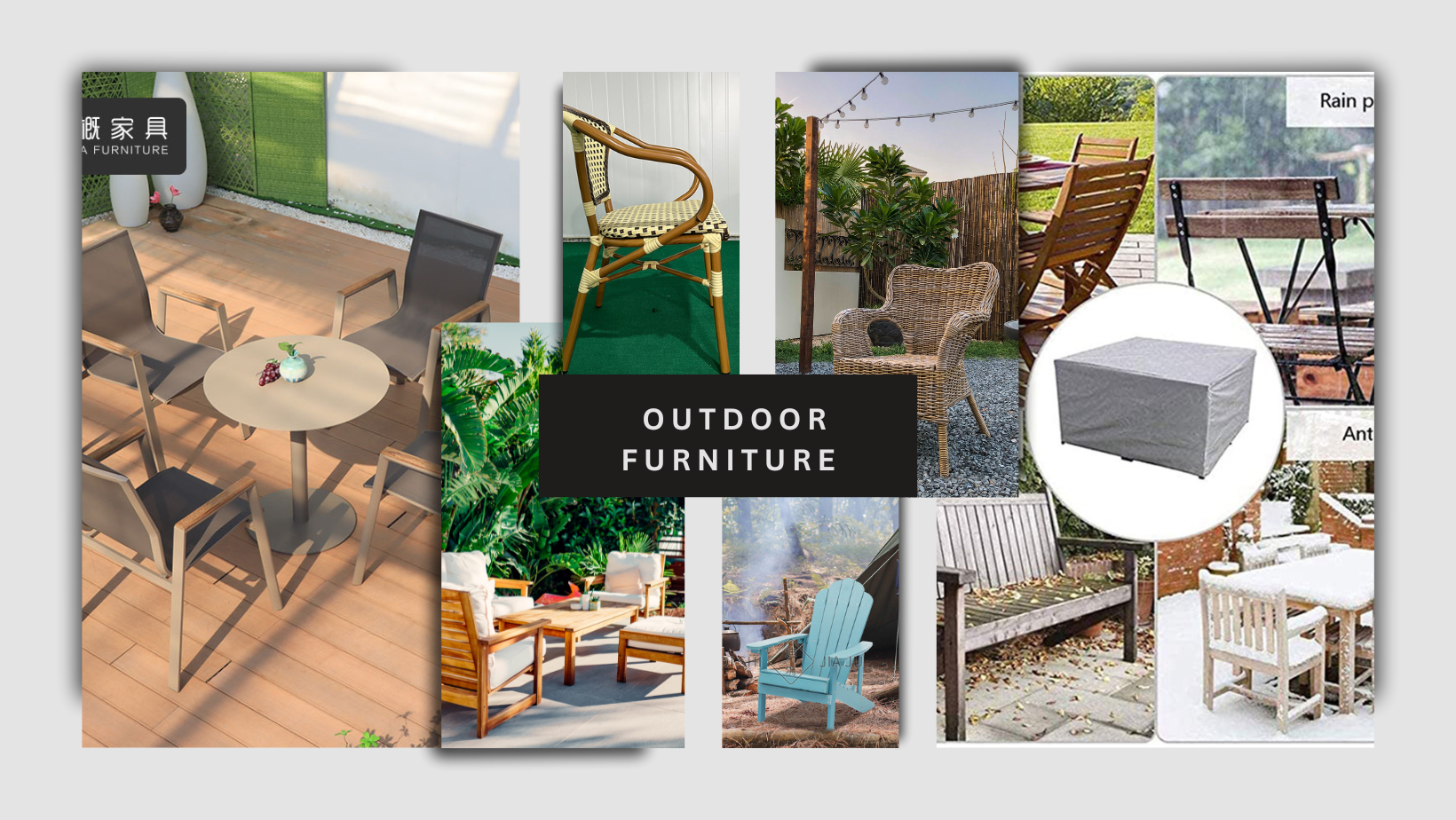 Are you looking to create an inviting and stylish outdoor space? Look no further than outdoor furniture from China! Imagine lounging on a comfortable sofa under the gentle breeze, sipping your favorite drink while enjoying the serene beauty of nature. There is a diverse range of outdoor furniture, including:
Relaxing Lounge Sets 
Create a cozy and inviting atmosphere with our lounge sets.
Dining Sets for Al Fresco Dining
Experience the joy of outdoor dining with our exquisite dining sets. Gather your family and friends around a beautiful dining table and indulge in delicious meals while enjoying the fresh air. 
Relaxing Hammocks and Swings
Unwind and let go of your worries with hammocks and swings. These additions will transform your outdoor space into a peaceful retreat where you can relax and rejuvenate.
Stylish Patio Chairs and Tables
Complete your outdoor setup with range of patio chairs and tables. Whether you need a cozy bistro set for intimate conversations or a spacious table for hosting outdoor gatherings.
The Importing Process Made Easy
To help you acquire the perfect outdoor furniture for your needs, we offer comprehensive importing services from China to Malaysia. Here's a step-by-step guide to importing with us:
Product Selection:

Browse through the catalog of outdoor furniture from China furniture market and choose the items that suit your preferences and requirements.
Money Transfer Solution:

CIEF provide a convenient money transfer solution that enables you to make RMB payments to your China suppliers. Our service ensures a smooth transaction process while providing you with invoices for every transaction, which helps you navigate Malaysia's income tax and audit requirements.
Shipping Solutions:

CIEF also offers reliable and efficient shipping solutions to ensure your outdoor furniture arrives safely in Malaysia. Our services include sea and air shipping options, with both LCL (Less than Container Load) and FCL (Full Container Load) services available. You can rely on our expertise in logistics to handle the transportation and delivery of your furniture.
Packaging Precautions:

To ensure your outdoor furniture arrives in pristine condition, you have to take specific precautions to protect the furniture during transportation, such as using sturdy packaging materials, securing fragile components, and labeling packages appropriately. These measures minimize the risk of damage and ensure your furniture reaches you in perfect condition.
Customs Clearance and Documentation:

CIEF team will assist you with customs clearance and ensure that all necessary documentation is in order. We strive to make the process as smooth as possible, allowing you to receive your outdoor furniture without any unnecessary delays.
Conclusion
For more information about our services and to start importing your ideal outdoor furniture by using CIEF Worldwide Sdn Bhd's shipping services, visit our website: