Importing Mirrors from China to Malaysia: A Comprehensive Guide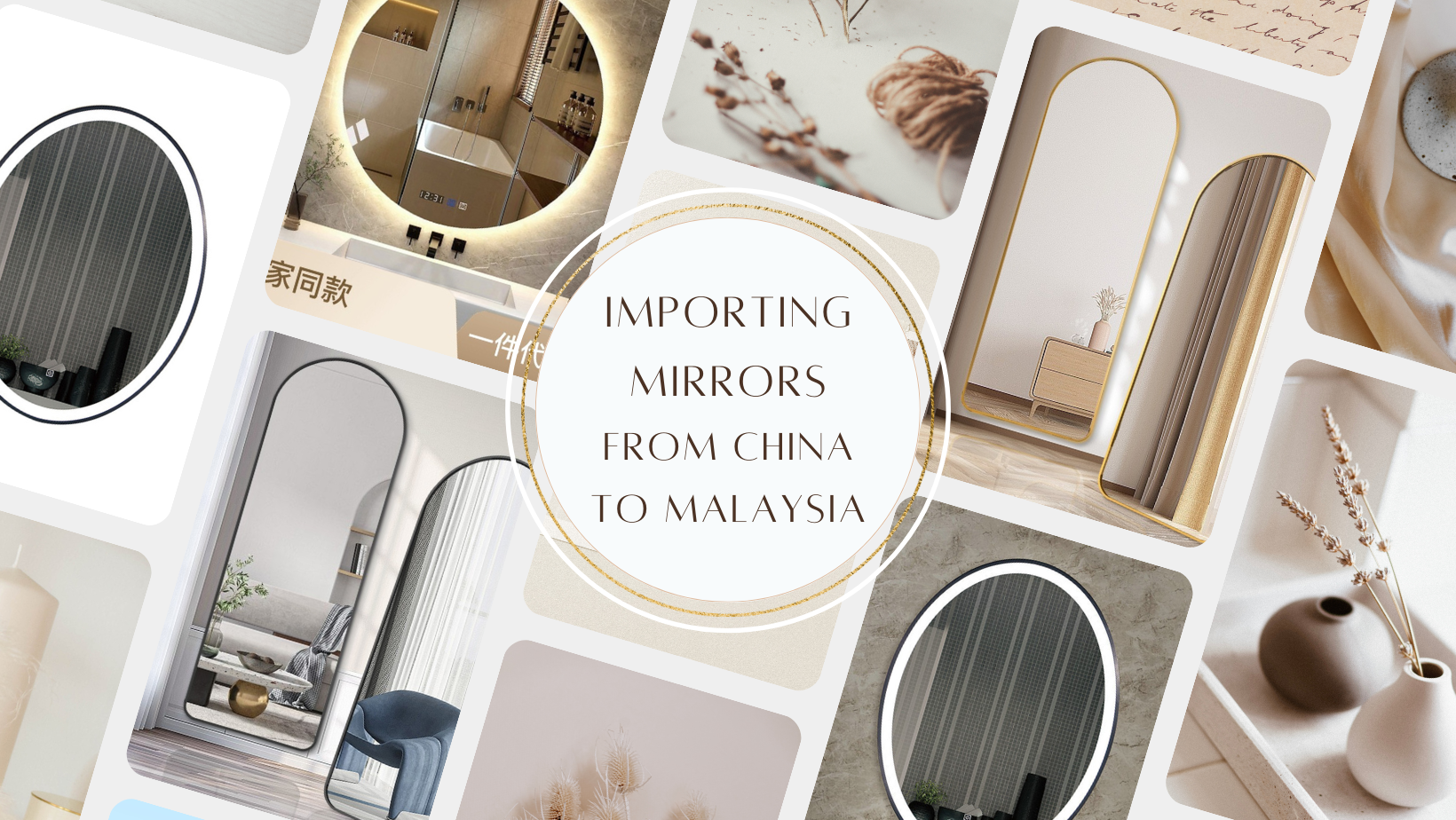 When it comes to adding elegance and functionality to our homes, mirrors are an indispensable part of our interior decor. They not only reflect our image but also enhance the aesthetic appeal of our living spaces. If you're considering importing mirrors from China to Malaysia, you've come to the right place. In this comprehensive guide, we will delve into the world of mirrors, covering everything from the selection process to the necessary precautions for packaging. Additionally, we'll explore the services provided by CIEF Worldwide Sdn Bhd, a trusted logistics partner, to ensure a smooth and successful import experience.
Choosing the Perfect Mirror
Selecting the right mirror for your needs can be an exciting yet challenging task. With a vast array of shapes, sizes, and styles available, it's important to consider your preferences and the overall aesthetic of your space. Whether you're looking for a sleek modern design or a vintage-inspired piece, Chinese manufacturers offer a wide variety of options to suit every taste.
When importing mirrors, it's crucial to carefully examine the product specifications provided by the supplier. Look for details on the mirror's dimensions, frame materials, and quality of the glass. You may also want to inquire about the supplier's reputation and request samples to ensure the mirror meets your expectations.
Packaging and Precautions
To ensure the safe transport of mirrors from China to Malaysia, proper packaging is of utmost importance. Fragile by nature, mirrors require extra care to prevent any damage during transit. Here are some specific precautions to consider when packaging mirrors:
Protective Layering: Begin by applying a layer of bubble wrap directly onto the mirror's surface. This will act as a cushion and protect it from scratches or cracks.
Reinforced Corners: Pay special attention to the corners of the mirror, as they are vulnerable to impact. Reinforce them with corner protectors or additional padding to minimize the risk of damage.
Sturdy Outer Packaging: Choose a sturdy and appropriately sized cardboard box to house the mirror. Fill any empty spaces with packing peanuts or foam inserts to prevent shifting during transportation.
Fragile Labeling: Clearly label the package as fragile to alert handlers to exercise caution. This simple step can significantly reduce the likelihood of mishandling and ensure careful treatment throughout the shipping process.
Shipping Solutions
Now that you've selected the perfect mirror and taken the necessary precautions for packaging, it's time to explore the shipping solutions offered by CIEF Worldwide Sdn Bhd. With their expertise in logistics and extensive experience in handling imports from China to Malaysia, they can streamline the entire process for you.
CIEF Worldwide Sdn Bhd provides two main shipping options for mirrors:
Sea Shipping LCL

:
CIEF offers a small parcel consolidation service for customers looking to reduce costs. You can purchase mirrors in small parcels, and CIEF will consolidate them into one bulk shipment. The shipping costs are calculated based on weight (kgs) and cubic meter (CBM). Their door-to-door delivery and custom clearance services ensure a hassle-free experience. Visit CIEF's Sea Shipping LCL page for more information.
Full Container Service

:
For larger orders, CIEF provides a full container service for sea shipment. They advise on checking the product HScode and optimizing it to significantly reduce costs. They also assist with obtaining import licenses and offer guidance on the cost comparison between LCL and FCL in special cases. Explore more about their full container service on CIEF's Full Container Load (FCL) page.
Money Transfer Solutions
CIEF Worldwide Sdn Bhd understands that a seamless money transfer process is essential when importing products. They provide efficient money transfer solutions to facilitate payments to your Chinese suppliers. With options such as China Bank Transfer and Payment to 1688 Platform Order, you can make RMB payments without any hassle or concerns about frozen bank accounts. Learn more about their money transfer solutions on their Exchange System page.
Conclusion
In conclusion, mirrors are not only functional but also stylish additions to any home. When importing mirrors from China to Malaysia, it's crucial to choose the right supplier, pay attention to packaging precautions, and work with a reliable logistics partner like CIEF Worldwide Sdn Bhd. With their sea shipping LCL and full container services, along with their efficient money transfer solutions, your mirror import experience will be smooth and hassle-free.