The writer of this article is a loyal customer for many years, who first came to China in March of this year, to open a bank account of the true experience, he knows a lot of people now are very interested in this topic to write this article so special.
Let's take a look together ………
" My Experience in Opening a Bank in China "
In early March, as usual went to China to purchase goods, but this time, the task is not the same compared to the usual, that is, over the way to visit a relative and want to open a bank account. So many years to walk around and purchase goods in China, both through friends or forwarding to help transfer the yuan to suppliers. But with the number of suppliers more and more.  I feel this way is really not too easy, so this task is to open a Chinese bank account for yourself.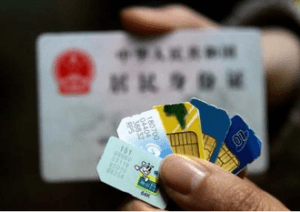 To be somewhat strange, the first condition for opening a bank account in China is to have a Chinese phone card so that when you transfer funds, you can receive a "verification code", which is what we call TAC. Therefore, a new mobile phone card was handed earlier because the previous mobile phone card was terminated. The reason was that it was not recharged in time.
However,  now accused of handling phone card is required real name authentication , which is  necessary to have a Chinese identity card before they can apply for telephone cards at the airport as they will be able to follow along with it to buy is not as a Prepaid matching card. So we can only go to China Mobile's branch business office for processing.
But in the operating room, customer service told we have no prepaid packages, can handle the rest of the package is the need to pay high the yuan. Considering this number, you only need to receive newsletters. Buying such expensive packages is actually useless to me. Now it refuses.After leaving, we came to China Unicom business point, waiting for the customer with relevant experience to help us handle the package.
In the process of communication and customer service, he recommended to us a very affordable package: Unicom: Unicom King card 1 yuan 1g traffic and 0.1 yuan a minute telephone. This is great for those of us who frequent the Internet to call, so we have to do this almost pedestrian called "wishful benefits" package.
At the time of registration, the need for real-name authentication is holding a passport photograph. After calling card run, we went to the bank for bank card friends. But here note that the representative office is not a bank card, you need to go to branches or sub-branches in order to apply, but some branches are open on Saturdays, some are not open, so you need to pay attention to time. And here we have a little trouble Oolong, that we go to the bank to open an account to China, after queuing customer service told me, a tourist visa is not here for the opening of.
Then we would go to the nearby Bank. When opening an account and online banking, the bank customer who asked me to fill in a form, including China's mobile phone number, address in China (where no fill relatives) etc., and then showed them the passport, the passport will be verified . After they have been scanned my passport, they sent a verification code will be entered into on the counter to collect verified. Then they will help us to activate online banking, will teach us how to download the intimate China Bank of Communications A PP, how to query on top like.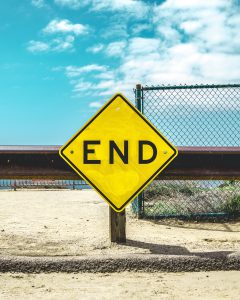 Well, here I have reached the main goal of this time in China . ! After binding Alipay, we will be at the nearby supermarket trial, Alipay just swept away to be able to checkout, and in terms of payment password or fingerprint recognition is very convenient.
And after the transaction is successful, the money will be deducted directly from your bank account, then the bank will send a text message to tell me how much money transaction and the remaining amount in the bank app can also check Oh. Note, however, can only non-Chinese people from demand deposits into time deposits, but can not invest in financial products such as funds, the balance of treasure and so on.
This experience is time to take place in March 2018, but came back a month in Malaysia, was told a    friend now start from April 2018, most of China's first-tier cities will increase the foreign bank accounts of the threshold. So , if we want to open an account , we need to prepare the following items:
A business visa is required and the tourist visa is not accepted(this can be done by calling a familiar supplier to make a visa recommendation letter to us. You can apply for unlimited entry and exit business visas for one year)
The need to have the original lease contract(tenancy agreement),proof of residency China (this threshold is relatively high, we need to lease real-name account holders, can help with familiar vendors or friends).
These are just my personal experience, and now the Bank of China's tightly controlled than in the past a lot, we may in the future will become increasingly difficult in China to open an account, the desire to help others as a reference.