The Ultimate Guide to Importing Disposable Medical Supplies from China to Malaysia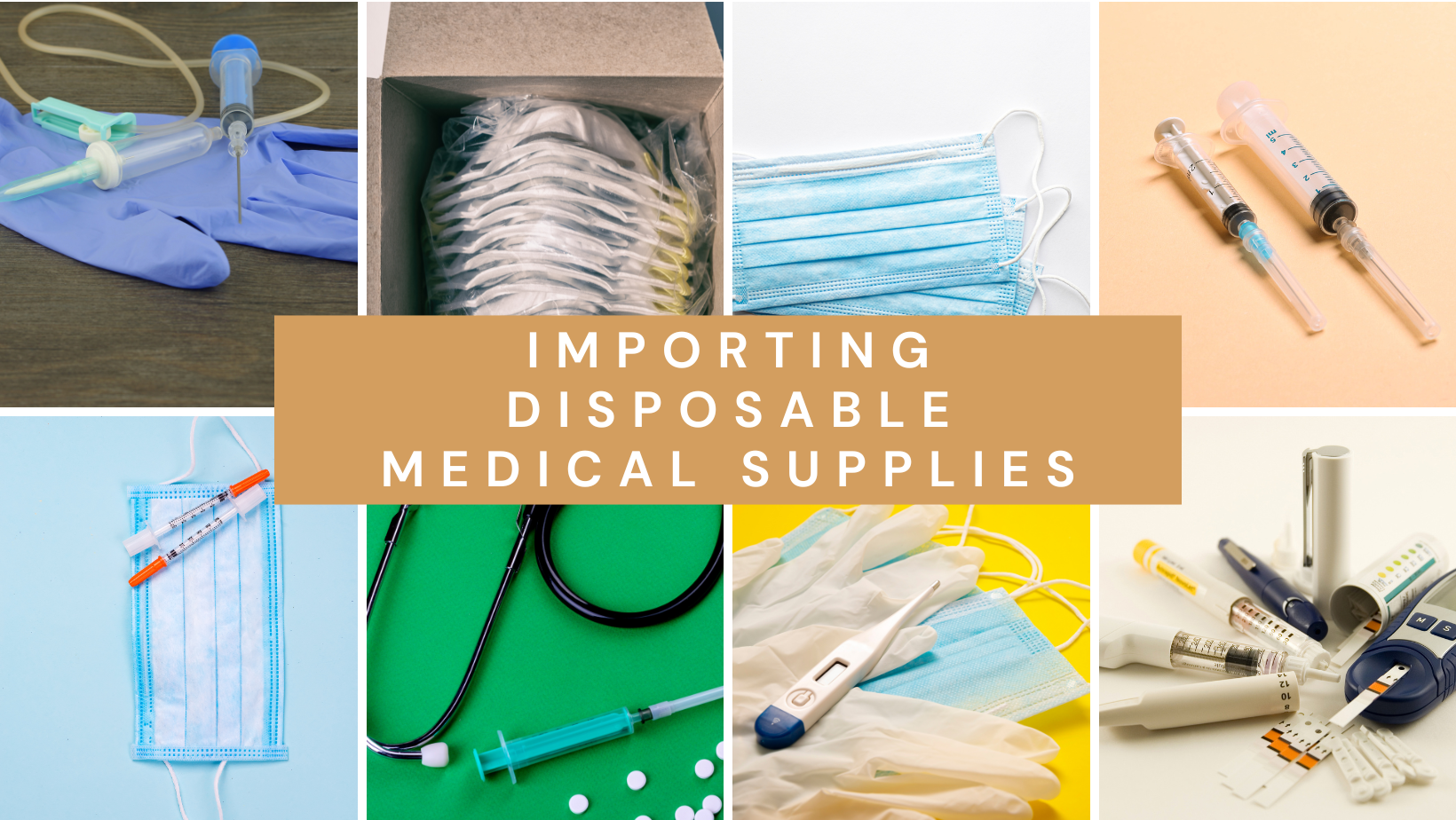 Are you a medical business owner in Malaysia searching for reliable, cost-effective, and efficient ways to import disposable medical supplies from China? Look no further! In this comprehensive guide, we will take you on a journey to explore the world of importing disposable medical supplies from China to Malaysia. From shipping solutions to money transfer services, CIEF Worldwide Sdn Bhd has got you covered!
Chapter 1: Understanding the Vital Importance of Disposable Medical Supplies
Before we delve into the nitty-gritty of importing, let's first understand the crucial role that disposable medical supplies play in the healthcare industry. These supplies, ranging from face masks, gloves, and gowns to syringes and bandages, are indispensable in providing a safe and sterile environment for medical professionals and patients alike.
Chapter 2: The All-In-One Solution
Meet CIEF Worldwide Sdn Bhd, your trusted logistics partner in importing disposable medical supplies from China to Malaysia. With a stellar track record and an array of services tailored to meet your needs, CIEF Worldwide is your one-stop destination for hassle-free imports.
Chapter 3: Money Transfer Solutions for Seamless Transactions
One of the essential aspects of importing is a secure and efficient money transfer solution. CIEF Worldwide offers two reliable methods:
China Bank Transfer

: Easily convert MYR to RMB and transfer funds to your suppliers' accounts in China without a hitch.

Payment to 1688 Platform Order

: Worried about frozen bank accounts? CIEF Worldwide can handle payments for your 1688 platform orders and provide a legitimate local invoice for seamless accounting.
Chapter 4: Sea Shipping LCL – Convenience Meets Cost-Efficiency
CIEF Worldwide's Sea Shipping LCL (Less than Container Load) provides unparalleled convenience and cost-saving opportunities for medical businesses in Malaysia. With two distinct options available, let's explore them further:
Small Parcel with Consolidate Function

:
Purchase goods in small parcels and have them consolidated into one bulk shipment, reducing shipping costs significantly.

Door-to-door delivery and custom clearance are included, and taxes are taken care of, so you don't have to worry about additional expenses.
Big Parcel

:
A faster delivery option with lower shipping costs, this method is ideal for urgent orders or larger quantities of supplies.

The procedure is simple: obtain a QR marking code from CIEF Worldwide's website and share it with your China supplier. The goods are then delivered to the warehouse and consolidated into one container for smooth shipment.
Chapter 5: Air Shipping LCL – Speedy Delivery for Urgent Needs
When time is of the essence, CIEF Worldwide's Air Shipping LCL has got you covered. Offering the same convenient consolidation function as the sea shipping option, this method ensures that your urgent orders arrive in Malaysia promptly.
Chapter 6: Full Container Service – The Bulk Solution
For large-scale operations or significant quantities of disposable medical supplies, CIEF Worldwide's Full Container Service (FCL) is the way to go. Benefit from cost-effective solutions and expert advice on optimizing product HS codes, obtaining import licenses, and making informed choices between LCL and FCL shipments.
Chapter 7: Specific Precautions for Packaging Disposable Medical Supplies
Packaging is of utmost importance when it comes to delicate and sterile medical supplies. CIEF Worldwide ensures that all items are packaged securely to maintain their integrity during transit. Special precautions, such as double-sealing and shock-absorbent materials, are taken to safeguard your valuable supplies.
Conclusion
In conclusion, CIEF Worldwide Sdn Bhd is your trusted partner in importing disposable medical supplies from China to Malaysia. With a wide range of shipping solutions, efficient money transfer services, and a commitment to delivering top-quality products, CIEF Worldwide is your gateway to a seamless and successful importing experience.
Don't miss out on the opportunity to revolutionize your medical business with reliable and cost-effective imports. Visit CIEF Worldwide's services pages to explore the full array of solutions:
Take the first step towards elevating your medical supply business by partnering with CIEF Worldwide Sdn Bhd. Let's make the world a healthier and safer place together!