Importing Keyboards from China to Malaysia: A Comprehensive Guide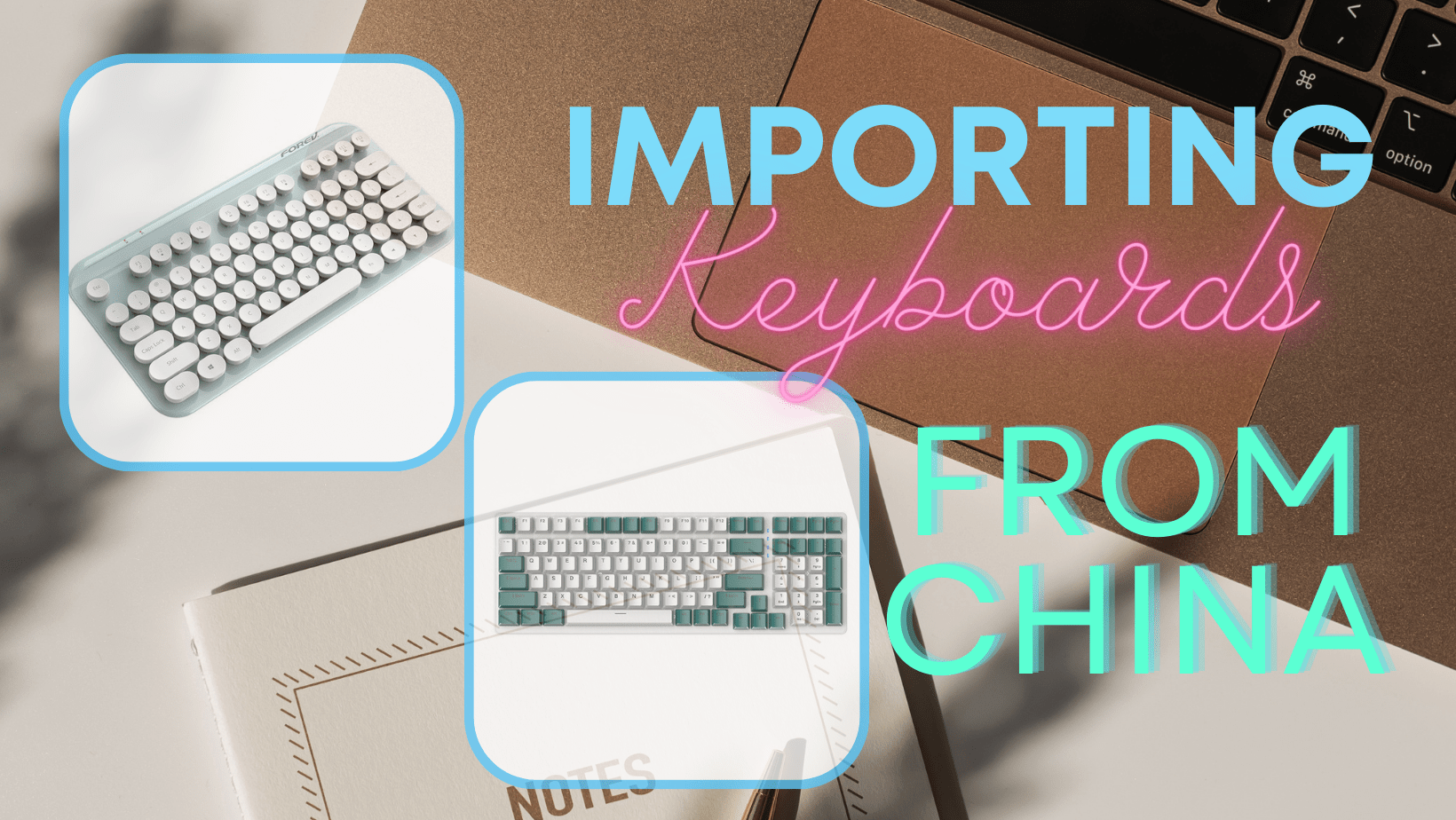 Are you a business owner in Malaysia looking to import high-quality keyboards from China? Look no further! In this comprehensive guide, we will take you through the step-by-step process of importing keyboards, ensuring a smooth and hassle-free experience. We will also introduce you to CIEF Worldwide Sdn Bhd, a leading logistics company that provides top-notch shipping and money transfer services. So, let's dive right in and explore the world of importing keyboards!
The Magic of Keyboards
Keyboards have become an essential tool in our digital age. Whether you're a professional gamer, a programmer, or an office worker, having a reliable and efficient keyboard is crucial for productivity and comfort. China is renowned for manufacturing keyboards of exceptional quality at competitive prices. By importing keyboards directly from China, you can gain access to a wide range of options and cost-saving opportunities.
Understanding the Importing Process
Importing keyboards from China may seem like a daunting task, but with the right guidance, it can be a straightforward and rewarding endeavor. Let's break down the process into simple steps:
Step 1: Research and Supplier Selection
Begin by researching reputable keyboard suppliers in China. Look for manufacturers with a solid track record, positive customer reviews, and certifications that ensure product quality. CIEF Worldwide Sdn Bhd can assist you in identifying trustworthy suppliers, thanks to their extensive network and industry expertise.
Step 2: Product Specifications and Customization
Before finalizing your keyboard order, consider the specific features and customization options you require. Do you need a specific layout, key mechanism, or backlighting? Communicate your requirements clearly with the supplier to ensure they can meet your expectations.
Step 3: Packaging and Precautions
Proper packaging is crucial to safeguarding the keyboards during transit. Depending on the type of keyboard, specific precautions may be necessary. For example, mechanical keyboards require extra care to prevent damage to the delicate key switches. CIEF Worldwide Sdn Bhd can provide valuable guidance on the best packaging practices for your specific keyboard type.
Step 4: Shipping and Logistics
This is where CIEF Worldwide Sdn.Bhd shines! They offer a range of shipping solutions tailored to your needs. Their sea shipping services provide cost-effective options for shipping keyboards in small parcels, with the added benefit of consolidation to reduce costs. For larger quantities, their full container service ensures efficient transportation. CIEF Worldwide Sdn Bhd handles door-to-door delivery and custom clearance, saving you time and effort.
Step 5: Money Transfer Solutions
To facilitate smooth transactions with your Chinese suppliers, CIEF Worldwide Sdn Bhd offers reliable money transfer solutions. They enable RMB payments to your suppliers' bank accounts in China, ensuring secure and hassle-free transactions. Additionally, their payment services for 1688 platform orders offer peace of mind, with a 24-hour money-back guarantee and legitimate local invoices for your accounting needs.
Conclusion
Importing keyboards from China to Malaysia opens up a world of possibilities for businesses. With CIEF Worldwide Sdn Bhd as your trusted logistics partner, you can enjoy seamless shipping, efficient money transfers, and expert guidance throughout the process.
To explore CIEF Worldwide Sdn.Bhd's sea shipping services for keyboards, visit here. If you're considering a full container service, discover more here. For smaller parcels and consolidation options, CIEF Lite Parcel Consolidation has got you covered, with more information available here. Finally, for reliable money transfer solutions, visit here.
Make your mark in the keyboard market with high-quality imports from China. Let CIEF Worldwide Sdn Bhd handle the logistics while you focus on growing your business. Importing keyboards has never been easier!