A Guide to Importing Optical Lenses from China to Malaysia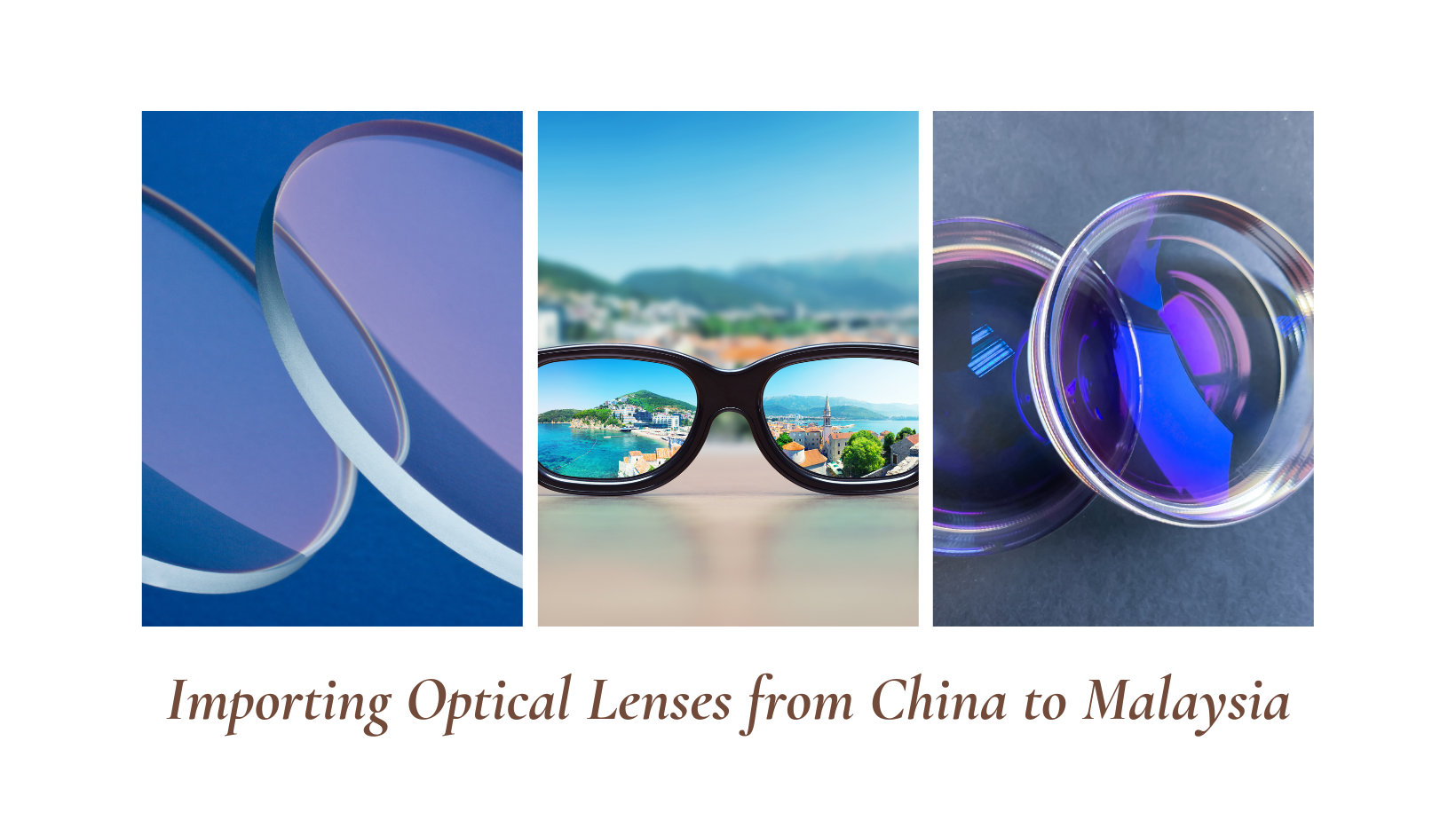 If you're in the business of optics, you know that optical lenses are an indispensable component of various devices, from cameras to eyeglasses. The demand for high-quality optical lenses has been steadily increasing, and China has emerged as a key player in this industry. However, importing optical lenses from China to Malaysia can be a complex process, involving logistics, shipping, and money transfer. In this comprehensive guide, we'll walk you through the step-by-step process, while also showcasing the exceptional services offered by CIEF Worldwide Sdn Bhd that can streamline your importing journey.
Before we delve into the intricacies of importing, let's briefly explore what optical lenses are and why they are so essential. Optical lenses are transparent materials that refract light, bending it in such a way as to focus or disperse the light rays. This unique property enables them to correct vision problems, magnify images, and capture stunning photographs.
The Beauty of China's Optical Lenses
China has earned a well-deserved reputation for producing top-notch optical lenses. With advanced manufacturing processes and cutting-edge technologies, Chinese manufacturers offer an impressive range of optical lenses that cater to various industries. From high-definition camera lenses to precision medical optics, their products have become the go-to choice for businesses worldwide.
Guideline for Importing Optical Lenses from China to Malaysia
Research and Select the Right Supplier
The first step to importing optical lenses is to find a reliable and reputable supplier in China. Conduct thorough research, read customer reviews, and verify their certifications. 
Understanding the Money Transfer Solution
Making payments to overseas suppliers can be daunting due to currency conversion and banking regulations. CIEF Worldwide offers a seamless money transfer solutions. The solutions enable you to pay your China suppliers in RMB through secure China bank transfers or direct payments to the 1688 platform. With legitimate local invoices, you can conduct your transactions with peace of mind.
Selecting the Right Shipping Solution
Depending on your order size and urgency, CIEF Worldwide offers two shipping solutions:
Sea Shipping LCL:

Opt for small parcel consolidation to reduce costs or big parcel service for faster delivery. Door-to-door delivery and custom clearance are included, saving you time and hassle.
Full Container Service (FCL):

For larger orders, the FCL option is ideal. CIEF Worldwide assists in checking HS codes, optimizing costs, and obtaining necessary import licenses, ensuring a smooth and cost-effective shipping process.
Packaging is crucial when dealing with delicate optical lenses. Ensure that your supplier adheres to the highest packaging standards, using shock-absorbent materials and double-layered protection to safeguard the lenses during transit. CIEF Worldwide ensures that all packaging complies with the highest industry standards, guaranteeing the safe arrival of your products.
Conclusion
In conclusion, importing optical lenses from China to Malaysia can be a rewarding venture with the right guidance and support. With CIEF Worldwide Sdn Bhd as your logistics expert, you can navigate the complexities of international trade with ease. Their comprehensive services, including Sea Shipping LCL, Full Container Service, and Money Transfer Solutions, ensure that your importing journey is seamless and efficient.
For more information about our services, visit: