Importing Exquisite Silk Scarves from China to Malaysia: A Comprehensive Guide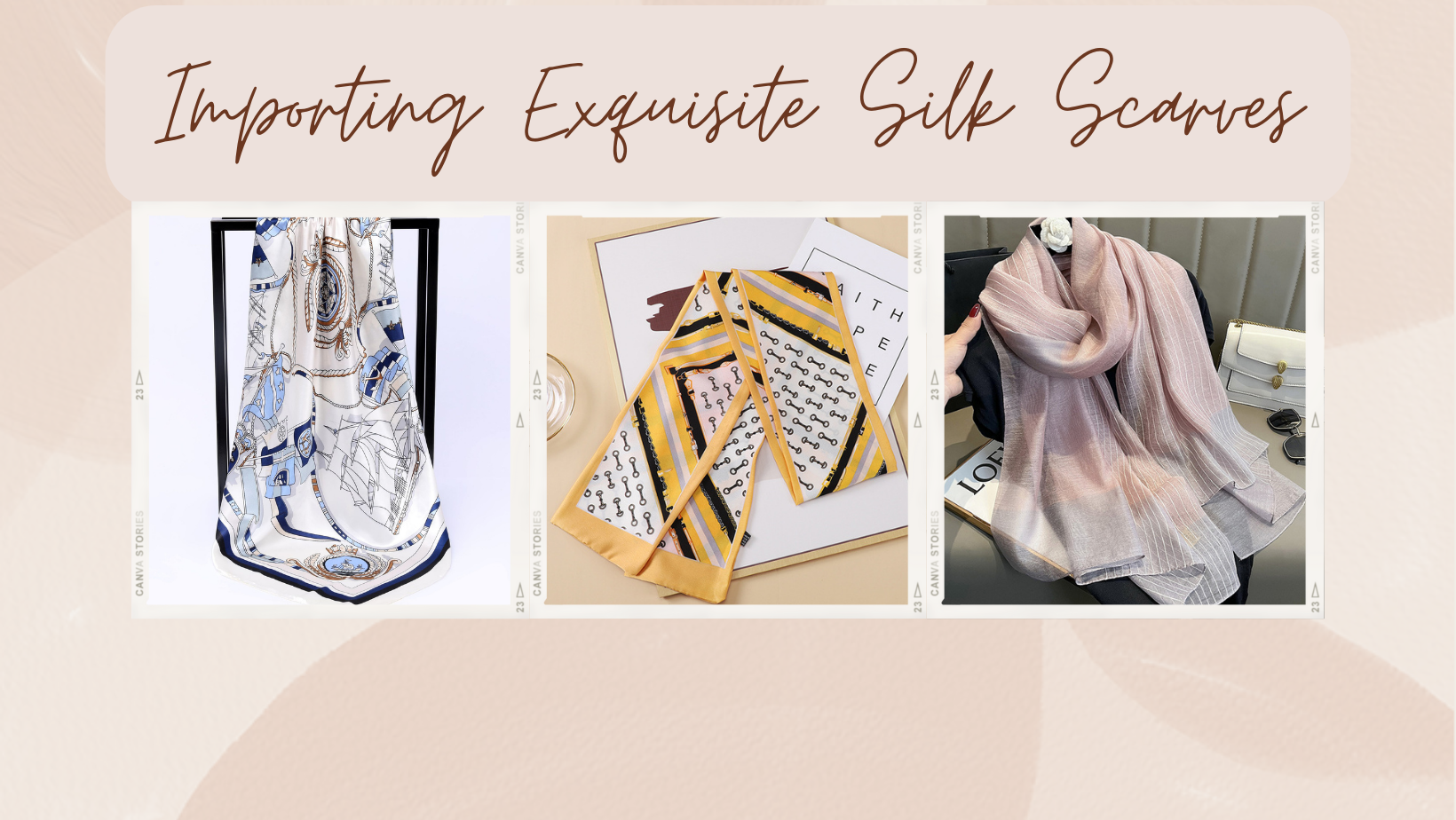 Silk scarves have long been regarded as a timeless fashion accessory, adding elegance and sophistication to any outfit. The allure of these luxurious pieces extends far beyond their aesthetic appeal. From the intricate craftsmanship to the exquisite feel of silk against the skin, silk scarves possess a unique charm that captivates fashion enthusiasts worldwide.
If you're a Malaysian retailer or business owner looking to source high-quality silk scarves from China, you've come to the right place. In this comprehensive guide, we'll walk you through the process of importing silk scarves, highlighting the shipping solutions and money transfer services offered by CIEF Worldwide Sdn Bhd, a trusted logistics partner specializing in China-Malaysia trade.
The Artistry of Silk Scarves
Before delving into the logistics of importing silk scarves, let's take a moment to appreciate the artistry behind these exquisite accessories. Each silk scarf tells a story through its intricate patterns, vibrant colors, and delicate textures. The craftsmanship involved in producing these scarves is a testament to the rich heritage of silk production in China.
When importing silk scarves, it's essential to understand the various types available in the market. From traditional floral designs to modern geometric patterns, silk scarves come in a wide range of styles, catering to diverse fashion preferences. By offering your customers a curated selection of silk scarves that resonate with their tastes, you can differentiate your business and establish a loyal customer base.
Packaging Precautions for Silk Scarves
Silk scarves, being delicate and luxurious, require special attention when it comes to packaging. To ensure that the scarves reach your customers in pristine condition, consider the following precautions:
Protective Wrapping:

Each silk scarf should be individually wrapped in soft, acid-free tissue paper to prevent friction and potential damage during transit.
Sturdy Boxes

: Place the wrapped silk scarves in sturdy cardboard boxes with sufficient padding to minimize the risk of crushing or wrinkling. Use air-filled packaging materials or bubble wrap to provide cushioning.
Secure Sealing

: Seal the boxes securely with strong adhesive tape to prevent any accidental opening during handling and transportation.
By adhering to these packaging precautions, you can maintain the quality and integrity of the silk scarves, ensuring utmost customer satisfaction.
Importing Silk Scarves from China to Malaysia: A Step-by-Step Guide
Now that we have an understanding of silk scarves and the precautions involved in packaging them, let's dive into the step-by-step process of importing these exquisite accessories from China to Malaysia.
Step 1: Find a Reliable Supplier
The first step in importing silk scarves is to identify a reputable supplier in China. Look for suppliers who have a proven track record of producing high-quality silk scarves and who adhere to ethical and sustainable production practices. Conduct thorough research, read customer reviews, and request samples to assess the quality of their products.
Step 2: Coordinate with CIEF Worldwide Sdn Bhd
Once you've established a partnership with a reliable supplier, it's time to coordinate with CIEF Worldwide Sdn Bhd. CIEF provides customized shipping solutions for secure and efficient transportation of your silk scarves from China to Malaysia.
Step 3: Choose the Appropriate Shipping Method
CIEF Worldwide Sdn Bhd provides two primary shipping methods for importing silk scarves:
Sea Shipping LCL

: This method is suitable for smaller parcels of silk scarves. Customers can purchase goods in small quantities and have them consolidated into one bulk shipment, reducing costs. Shipping charges are calculated based on weight (kgs) and cubic meter (CBM).
Full Container Service

: If you plan to import silk scarves in larger quantities, the full container service is the ideal option. CIEF assists in optimizing your product HS code and offers guidance on import licenses. By shipping via a full container load, you can significantly reduce costs and streamline the import process.
Step 4: Payment Solutions
CIEF also offers a convenient money transfer solution, ensuring smooth and secure transactions between Malaysian businesses and their China suppliers. CIEF offers China bank transfers and payment for 1688 platform orders, simplifying cross-border payments and providing legitimate local invoices for accounting purposes.
Step 5: Custom Clearance and Door-to-Door Delivery
As part of their comprehensive services, CIEF handles custom clearance procedures, eliminating the hassle and ensuring compliance with import regulations. Additionally, CIEF offers door-to-door delivery, seamlessly transporting your silk scarves from China to Malaysia, right to your doorstep.
Conclusion
In conclusion, importing exquisite silk scarves from China to Malaysia opens up a world of possibilities for Malaysian businesses seeking to offer their customers the epitome of elegance and style. You can enjoy reliable shipping solutions, efficient money transfer services, and professional logistics support.
Whether you prefer sea shipping LCL for smaller parcels or cost-effective full container service, CIEF has the expertise to meet your specific requirements. CIEF offers a wide range of services, including custom clearance, door-to-door delivery, and money transfer solutions, ensuring a seamless and hassle-free import process.
Elevate your business by offering exquisite silk scarves sourced directly from China. Visit CIEF Worldwide Sdn Bhd's:
With CIEF Worldwide Sdn Bhd as your logistics partner, importing silk scarves from China to Malaysia becomes a seamless experience.