Unveiling the Charm of T-Shirt China: A Comprehensive Guide to Importing and Shipping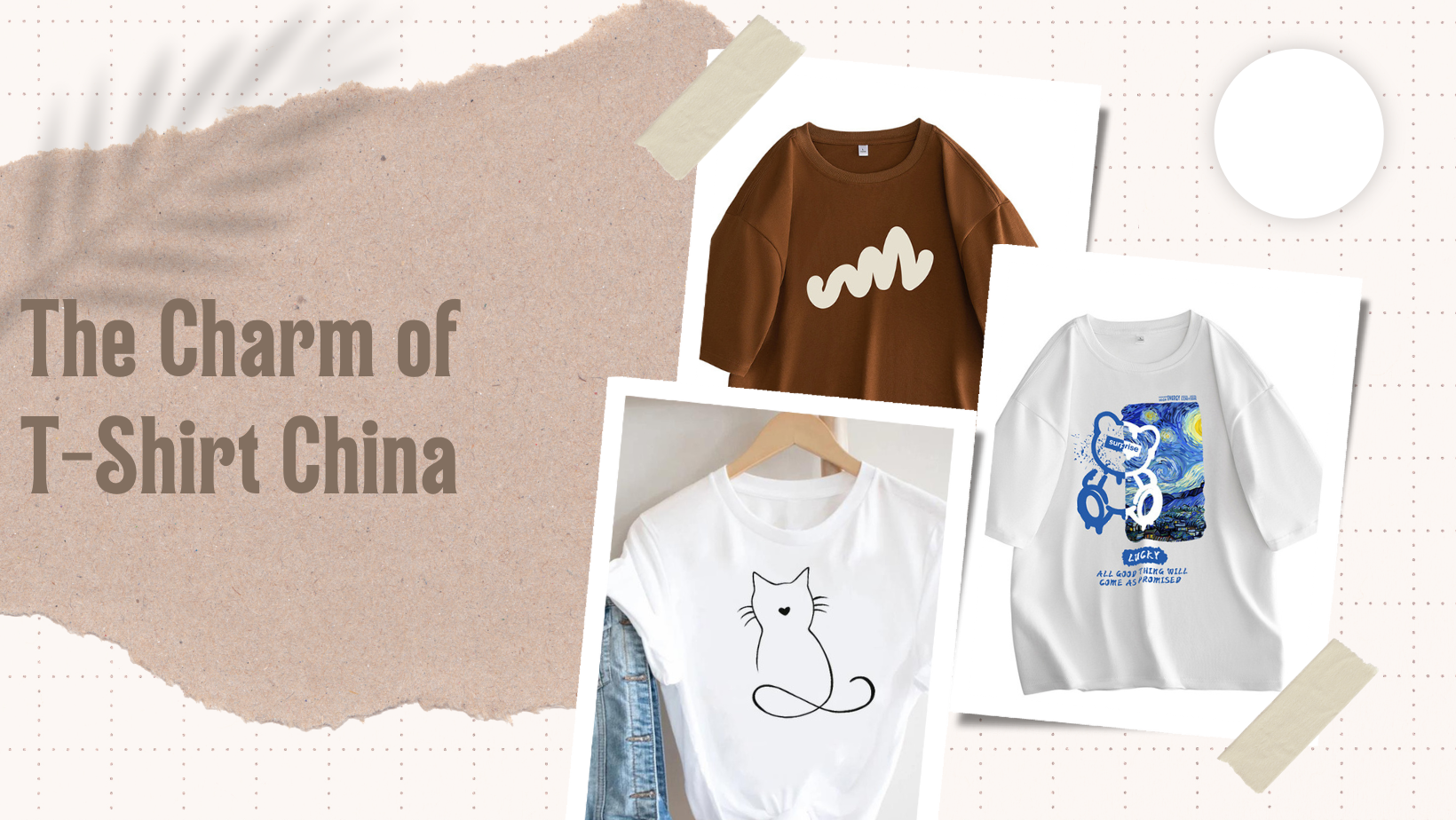 Imagine a world where style meets comfort, where fashion statements are made effortlessly. Welcome to the realm of T-Shirt China, where quality craftsmanship and trendy designs converge to create a garment that transcends borders. In this comprehensive guide, we will embark on a journey to explore the allure of T-Shirt China and provide you with valuable insights on importing and shipping these fashionable gems to Malaysia. Along the way, we will showcase the exceptional services offered by CIEF Worldwide Sdn Bhd, ensuring a seamless and efficient process from start to finish.
Guideline for Importing T-Shirt China from China to Malaysia
Importing T-Shirt China from China to Malaysia requires careful planning and execution. In this article, we will provide you with a step-by-step guideline to ensure a smooth importing process. We'll discuss the necessary documentation, customs regulations, and the importance of selecting a reliable logistics partner. Here, we introduce the exceptional services offered by CIEF Worldwide Sdn Bhd, a trusted name in the industry.
Money Transfer Solutions for Seamless Transactions
When engaging in international trade, a reliable and secure money transfer solution is vital. CIEF Worldwide Sdn Bhd offers a comprehensive money transfer service that enables Malaysians to make RMB payments to their China suppliers with ease. Whether through China Bank Transfer or payment to the 1688, CIEF provides a seamless and efficient process, ensuring peace of mind for businesses.
Shipping Solutions for a Swift and Reliable Journey
When it comes to shipping your T-shirts from China to Malaysia, having a trusted logistics partner by your side is crucial. At CIEF Worldwide Sdn Bhd, we understand the intricacies of the shipping process and offer a comprehensive range of solutions tailored to your specific needs.
Our Sea Shipping LCL services are designed to provide you with efficient and cost-effective options. Whether you need to ship small parcels or large consignments, we've got you covered. Our expertise in parcel consolidation ensures that your shipments are handled with utmost care and delivered to their destination in a timely manner.
When you choose CIEF Worldwide Sdn Bhd, you can expect:
Reliable and Swift Delivery

: We prioritize the timely delivery of customers' goods, ensuring they reach their destination as quickly as possible.
Trusted Logistics Partner

: With years of experience in the industry, we have established ourselves as a trusted logistics partner, committed to providing top-notch services.
Customized Solutions

: We understand that every shipment is unique. That's why we offer tailored shipping solutions that cater to your specific requirements, guaranteeing a seamless shipping experience.
Competitive Rates

: We believe that quality shipping services shouldn't break the bank. Our rates are competitive and designed to provide you with value for your money.
Exceptional Customer Support

: Our dedicated customer support team is always available to assist you at every step of the shipping process. We are here to address your queries and provide you with the necessary guidance.
When you choose CIEF Worldwide Sdn Bhd, you can rest assured that your T-shirts will be handled with care and delivered to Malaysia swiftly and reliably. Experience hassle-free shipping by partnering with us today.
Packaging Precautions for T-Shirt China
When it comes to transporting T-shirts from China, packaging plays a vital role in ensuring their safety. In this chapter, we will provide you with specific precautions and guidelines to effectively package these garments. By following these recommendations, you can minimize the risk of damage during transit and deliver flawless T-Shirt China to your customers.
Proper Labeling: Accurate labeling is crucial for efficient handling and identification of your shipments. Clearly label each package with relevant information such as the recipient's address, handling instructions, and any necessary customs documentation.
Protection Against Moisture: Moisture can be detrimental to the quality of T-shirts during transportation. To safeguard your garments, consider using moisture-resistant packaging materials such as plastic wraps or polyethylene bags. Additionally, desiccant packs can help absorb excess moisture and maintain optimal conditions.
Optimizing Space Utilization: Maximizing container space is essential to minimize shipping costs. To optimize space utilization, consider folding and rolling the T-shirts efficiently. This technique helps reduce unnecessary air gaps and ensures that you can fit more garments in each container.
Conclusion
In conclusion, CIEF Worldwide Sdn Bhd offers a comprehensive suite of services tailored to meet the unique needs of businesses importing T-Shirt China from China to Malaysia. From the exceptional money transfer solutions to the reliable and efficient shipping options, CIEF ensures a seamless journey from the supplier's doorstep to your customers' hands. To learn more about our services, please visit the following links: