Importing Electronics from China to Malaysia: A Comprehensive Guide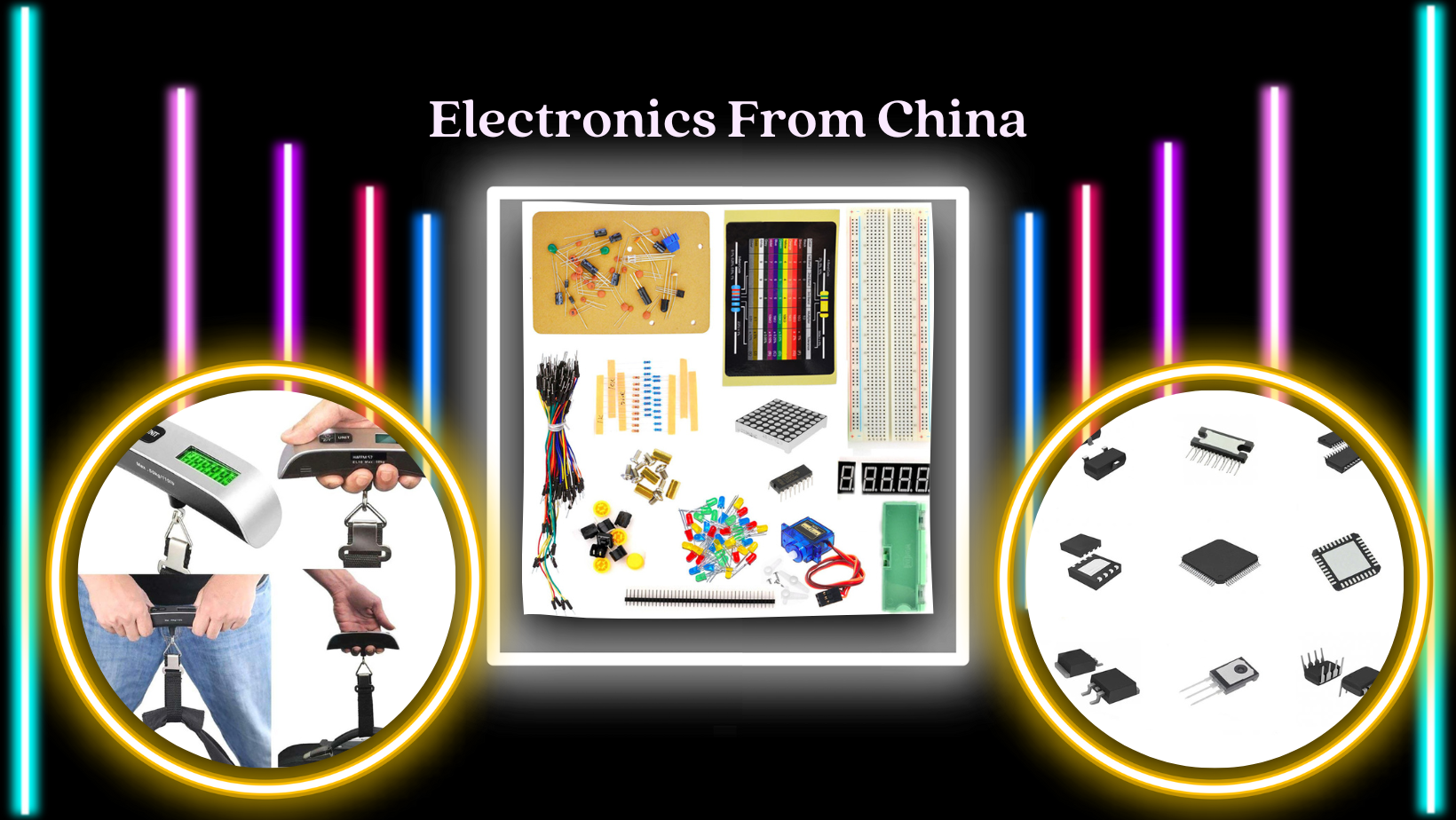 Are you a small or medium-sized company in Malaysia looking to import electronics products from China? If so, you've come to the right place! In this article, we will provide you with a comprehensive guide on how to import electronics from China to Malaysia, along with the money transfer solutions and shipping services offered by CIEF Worldwide Sdn Bhd. So, let's dive right in and explore the exciting world of importing electronics!
China has long been a hub for electronics manufacturing, offering a wide range of high-quality and competitively priced products. From smartphones and laptops to consumer electronics and accessories, Chinese manufacturers excel in producing innovative and cutting-edge electronics. As a Malaysian importer, tapping into this market can bring you great opportunities for sourcing top-notch electronics at affordable prices.
Identifying Your Electronics Product
Before you start the import process, it's essential to identify the specific electronics product you wish to import. Are you interested in smartphones, tablets, smartwatches, or perhaps audio equipment? By narrowing down your product category, you can focus your efforts on finding reliable suppliers and understanding the specific requirements related to that product.
Finding Reliable Suppliers
One of the key factors in successful importation is establishing relationships with reliable suppliers. There are various platforms and methods available to connect with suppliers in China. Online marketplaces like Alibaba, 1688, and Taobao offer a vast directory of suppliers and products, making it easier for you to find the right match for your electronics import needs. It's crucial to conduct thorough research, verify supplier credentials, and read customer reviews before finalizing any deals.
Quality Assurance and Product Specifications
When dealing with electronics, quality is paramount. Ensure that the suppliers you choose have a proven track record of manufacturing high-quality products. Request product samples and certifications such as CE, FCC, or RoHS to verify compliance with international standards. It's also essential to clarify the specific product specifications, such as screen size, resolution, memory capacity, and any other relevant features, to meet the expectations of your target market.
Packaging and Shipping Considerations
Packaging plays a vital role in ensuring that your electronics products reach Malaysia safely and in optimal condition. Depending on the nature of the electronics you are importing, there are specific precautions to keep in mind. For delicate electronics like smartphones or tablets, suppliers should use sturdy and shock-absorbent packaging materials to prevent damage during transit. Additionally, consider labeling requirements, branding elements, and the need for multilingual user manuals to cater to the Malaysian market.
CIEF Worldwide Sdn Bhd: Your Trusted Logistics Partner
Now that you have a better understanding of the import process, let's talk about the logistics solutions provided by CIEF Worldwide Sdn Bhd. CIEF specializes in providing end-to-end logistics services for small and medium-sized companies in Malaysia, ensuring a seamless and hassle-free import experience.
Sea Shipping LCL
CIEF offers sea shipping Less than Container Load (LCL) services, specifically designed for small parcel shipments. This service allows you to purchase goods in small quantities and have them consolidated into one bulk shipment, reducing costs significantly. Shipping costs are calculated based on weight (kgs) and cubic meter (CBM). With door-to-door delivery and custom clearance included, CIEF takes care of the entire shipping process, making it convenient for Malaysian importers.
Big Parcel Shipping
In addition to sea shipping LCL, CIEF also provides big parcel shipping services. This method offers faster delivery times and lower shipping costs, calculated based on CBM only. Similar to sea shipping LCL, door-to-door delivery and custom clearance are included, ensuring a smooth and efficient import process. Whether you choose sea shipping LCL or big parcel shipping, CIEF's services cater to your specific needs.
Money Transfer Solutions
As an importer, transferring money to your China suppliers is a critical aspect of the import process. CIEF offers convenient money transfer solutions, ensuring a secure and hassle-free payment experience. With options like China Bank Transfer and Payment to 1688 Platform Order, CIEF facilitates MYR to RMB conversions and transfers funds to your supplier's bank account in China. This eliminates the hassle of frozen bank accounts and provides peace of mind for your import transactions.
Full Container Service
For larger-scale imports, CIEF provides a full container service for sea shipments. This service is perfect for bulk electronics orders or when you prefer a dedicated container for your goods. CIEF's experts guide you through the process, from optimizing product HS codes to obtaining import licenses and managing the cost comparison between LCL and FCL shipments.
Conclusion
Importing electronics from China to Malaysia offers tremendous business opportunities, and with the support of CIEF Worldwide Sdn Bhd, your import journey becomes even smoother. From sea shipping LCL and big parcel shipping to money transfer solutions and full container services, CIEF provides a comprehensive range of logistics solutions tailored to your needs. Start exploring the vast electronics market in China today and witness the growth and success of your business.
For more information on CIEF Worldwide Sdn Bhd's services and how they can benefit your electronics import business, visit the following links:
Partner with CIEF Worldwide Sdn Bhd, your trusted logistics and money transfer partner, to unlock the full potential of importing electronics from China to Malaysia.