A Complete Guide to Importing Furniture from China to Malaysia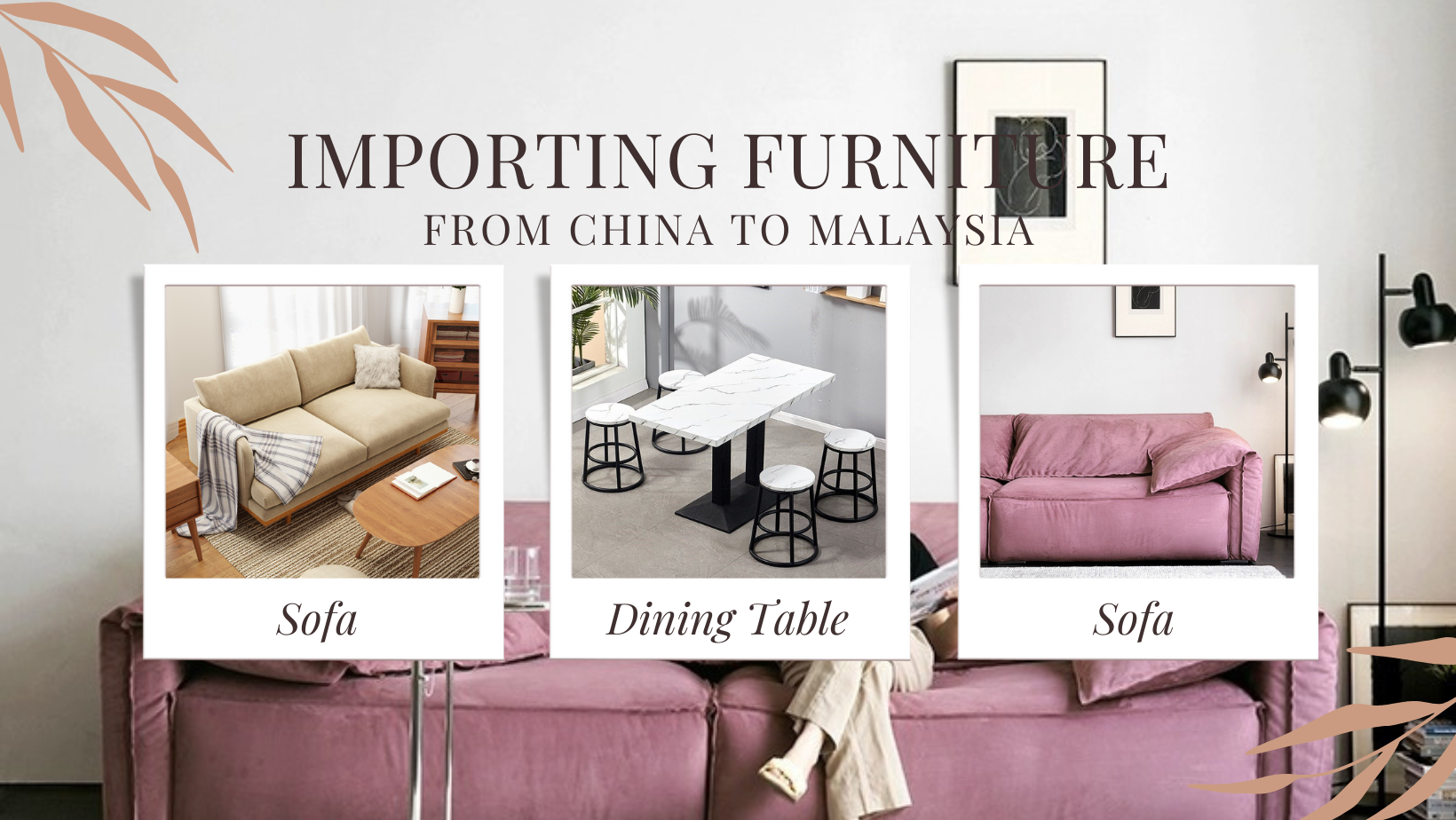 If you're a business owner in Malaysia, you know how important it is to source high-quality products at competitive prices. Furniture is a crucial aspect of any business, whether you're a retailer, a hotelier, or an interior designer. China, known for its vast manufacturing capabilities, offers a treasure trove of furniture options that can elevate your business. However, importing furniture from China to Malaysia can be a daunting process. But fear not! In this comprehensive guide, we'll take you through the ins and outs of importing Furniture from China with the expert logistics services provided by CIEF Worldwide Sdn Bhd.
Section 1: Why Choose Furniture from China?
Let's start by exploring why Furniture from China is an excellent choice for your business. China boasts a rich history of craftsmanship and has earned a reputation for producing exquisite furniture. Their skilled artisans combine traditional techniques with modern designs, resulting in unique and captivating pieces. Moreover, sourcing from China can offer significant cost advantages, allowing you to maximize your budget and invest in other aspects of your business.
Section 2: Understanding Furniture Import Guidelines
Before diving into the exciting world of furniture imports, it's crucial to understand the guidelines and regulations involved. Malaysia has specific rules regarding customs, taxes, and import duties. CIEF Worldwide Sdn Bhd can be your trusted partner in navigating through these complexities. They offer professional advice and assistance, ensuring a smooth import process for your furniture from China.
Section 3: The Money Transfer Solution
CIEF Worldwide Sdn Bhd offers a convenient and secure money transfer solution for Malaysians looking to make RMB payments to their China suppliers. With their China Bank Transfer service, you can convert MYR to RMB and transfer funds directly to your supplier's account. This hassle-free process ensures that your payments are processed efficiently, so you can focus on growing your business.
Section 4: Shipping Solutions for Furniture Imports
Transporting furniture from China to Malaysia requires a reliable shipping solution, and CIEF Worldwide Sdn Bhd has you covered with their exceptional logistics services. They offer both sea and air shipping LCL (Less than Container Load) options, catering to your specific needs.
4.1 Sea Shipping LCL: Small Parcel with Consolidate Function
CIEF Worldwide Sdn Bhd allows you to purchase goods in small parcels and consolidate them into a single bulk shipment, reducing shipping costs. The shipping costs are calculated based on the weight and cubic meter of the furniture. Their door-to-door delivery and custom clearance services make the process seamless for you.
4.2 Sea Shipping LCL: Big Parcel
For those looking for faster delivery times, the big parcel option is available. Although it doesn't include the consolidation function, CIEF Worldwide Sdn Bhd ensures a smoother and more efficient process, ultimately saving you on logistics costs.
4.3 Sea Shipping FCL: Full Container Load
For larger furniture shipments, the Full Container Load (FCL) service is the ideal option. CIEF Worldwide Sdn Bhd assists you in obtaining import licenses and provides insights into the cost comparison between LCL and FCL, enabling you to make an informed decision that suits your business needs.
Section 5: Specific Precautions for Packaging Furniture
Furniture, being delicate and valuable, requires proper packaging to ensure its safe transit from China to Malaysia. CIEF Worldwide Sdn Bhd takes the utmost care in handling and packaging your furniture shipments. They use high-quality materials and offer guidance on the most suitable packaging methods for different types of furniture. By taking these precautions, you can rest assured that your furniture will arrive in perfect condition.
Conclusion
Importing furniture from China to Malaysia opens up a world of opportunities for your business. With the support of CIEF Worldwide Sdn Bhd, a trusted logistics expert, you can embark on this exciting journey with confidence. Their money transfer solution simplifies the payment process, while their sea and air shipping LCL options offer flexibility and cost-effectiveness. Furthermore, their FCL service streamlines larger shipments, ensuring maximum efficiency.
Start sourcing your Furniture from China today and experience the transformation it can bring to your business. With CIEF Worldwide Sdn Bhd by your side, you can visit their services: