From 1688 to Malaysia: The Ultimate Guide to Sourcing Electronic Gadgets in China and Navigating International Shipping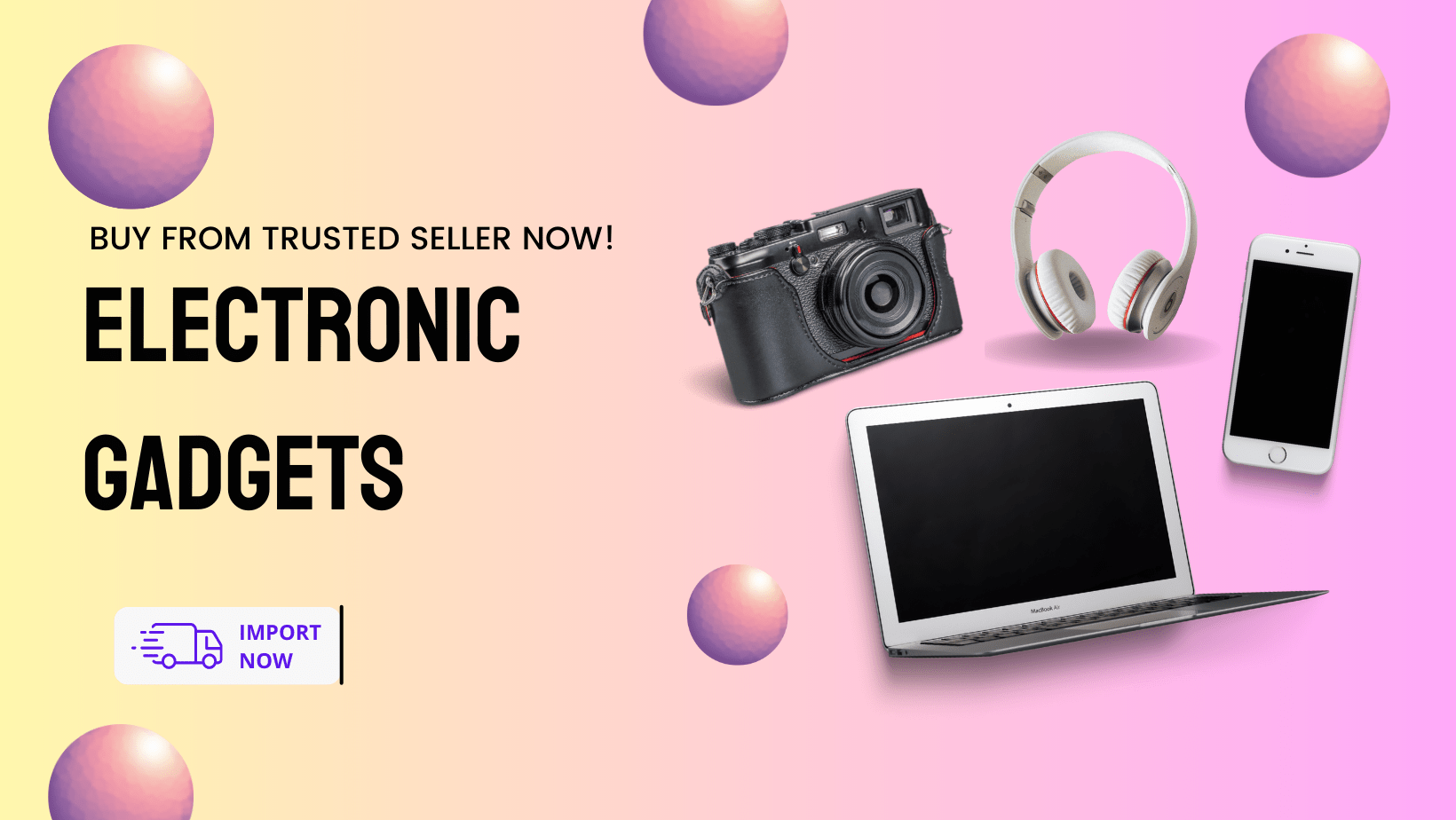 As the world's manufacturing powerhouse, China is the go-to destination for those seeking to source electronic gadgets at affordable prices. However, navigating the vast landscape of suppliers and handling the logistics of international shipping can be daunting, especially for those who are new to the process. Fear not, for this guide is here to help you every step of the way. In this article, we will show you how to find reliable manufacturers and wholesalers for electronic gadgets on the 1688 platform and guide you through the intricacies of international shipping, so you can successfully import your products to Malaysia. This guide has you covered whether you're an individual looking to purchase electronic gadgets or a small business owner expanding their product range. So, let's get started!
Finding The Right Manufacturers or Wholesalers on 1688
If you're looking to source electronic gadgets from China, 1688 is the go-to platform for finding manufacturers and wholesalers. It's important to note that 1688 is a wholesale platform, so you will need to buy in bulk. However, the prices are significantly lower than other platforms such as Alibaba or Amazon.
To begin your search on 1688, start by using specific keywords related to the electronic gadgets you want to source. The search function on the platform is powerful and will yield a large number of results. To choose the best supplier, review their platform reputation, read customer reviews, and ask any necessary questions directly.
Another helpful resource when sourcing from 1688 is our weekly webinars. We conduct these webinars to educate people on how to purchase from 1688, including tips on finding the right suppliers, negotiating prices, and navigating the platform's interface. These webinars are a great way to learn from experienced professional and gain valuable insights that can help you succeed in your electronic gadget sourcing journey.
Managing the Logistics and Shipping Process
Managing the logistics and shipping process is a critical part of importing electronic gadgets from China to Malaysia. Understanding the shipping process and available options is crucial for safe and timely product delivery.
At our company, we offer air and sea shipment door-to-door services from China to Malaysia. We offer comprehensive assistance throughout the international shipping process, understanding its overwhelming nature. Let our expert team handle customs clearance and ensure timely delivery of your products.
In addition to our logistics services, we also offer a money transfer solution to help you transfer from MYR to RMB. This service allows you to avoid trouble with Malaysia's income tax and audit firms while providing you with a legitimate Malaysia local invoice for your accounting purposes. Consult with us to choose a cost-efficient and legal payment option, avoiding unnecessary costs such as China's 16% VAT tax and legal issues from the Anti-Money Laundering Act. Our team is always available to assist you.
Our webinars also educate our clients on how to navigate the logistics and shipping process. Our goal is to equip clients with the knowledge and tools they need to thrive in international trade. Leave the logistics to us. Our services and expertise ensure safe and timely product delivery, giving you the freedom to grow your business.
Conclusion
In conclusion, importing electronic gadgets from China to Malaysia can be a complex and challenging process, but with the right guidance and preparation, it can also be a rewarding one. Follow this guide to source high-quality products at competitive prices and have them shipped directly to your doorstep in Malaysia. Research suppliers carefully and cultivate strong relationships with them to establish a reliable long-term supply chain. So why wait? Start exploring the world of electronic gadgets on 1688 today and take your business to new heights!