From 1688 Platform to Malaysia: A Step-by-Step Guide for Sourcing and Importing Accessories from China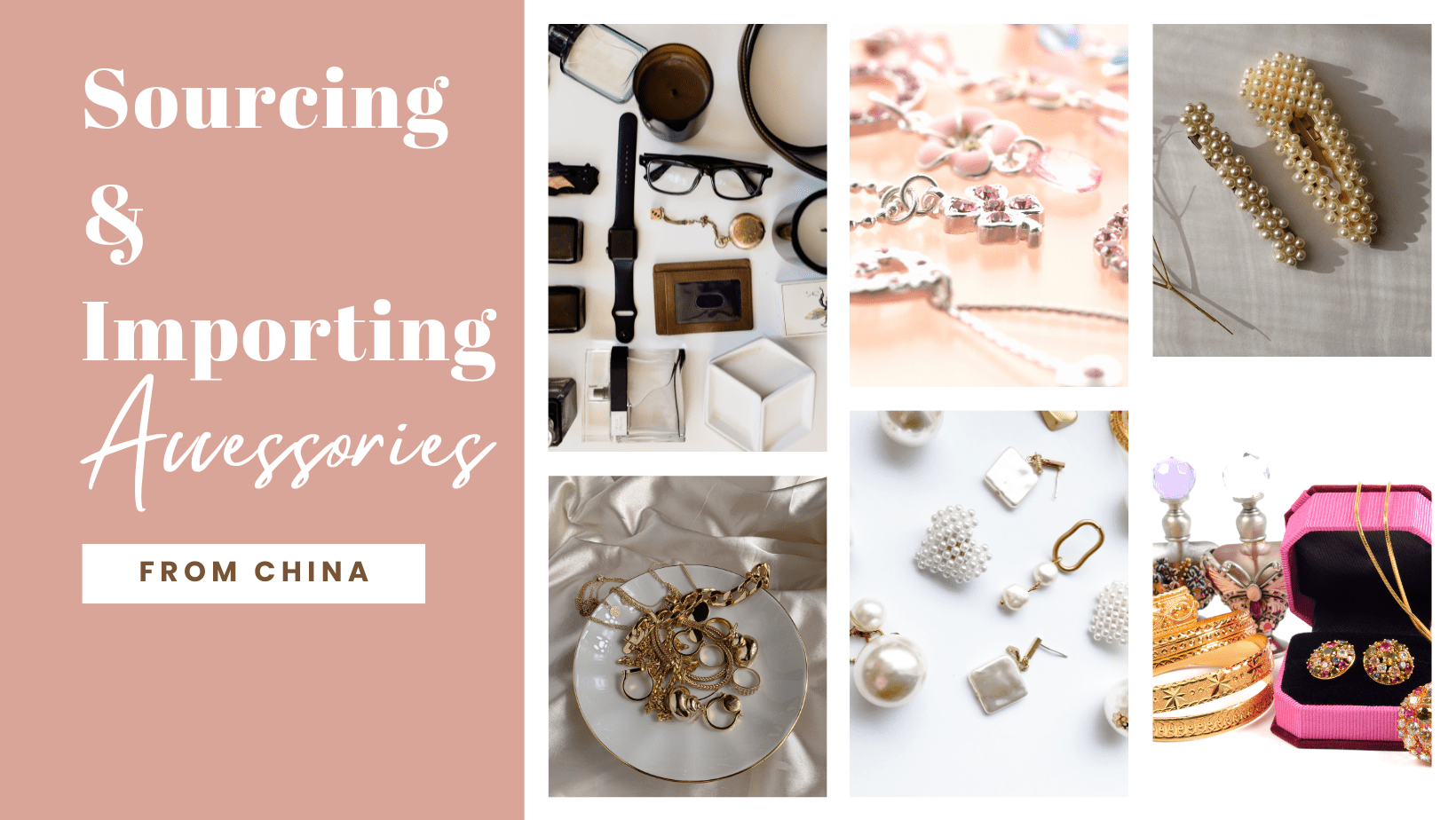 In today's globalized world, it has become easier than ever to source products from overseas, particularly from China. With the rise of e-commerce platforms like 1688, finding manufacturers and wholesalers for a wide range of products has become more accessible for small and medium-sized businesses. If you are looking to source accessories from China and import them to Malaysia, then you have come to the right place. In this step-by-step guide, we will walk you through the entire process of sourcing and importing accessories from China, including how to navigate the 1688 platform, find the right suppliers, handle shipping logistics, and ensure a smooth and cost-effective importation process. So, whether you are a seasoned importer or just getting started, read on to learn everything you need to know to successfully source and import accessories from China to Malaysia.
We'll cover everything from finding the right manufacturers and wholesalers on the 1688 platform, negotiating prices, handling shipping logistics, and customs clearance procedures. By the end of this post, you'll have a comprehensive understanding of the entire process, enabling you to source and import accessories from China with ease. So, let's dive in!
Finding the Right Manufacturer on 1688
Are you looking to import accessories from China but not sure where to start? The 1688 platform can be a great resource for finding manufacturers and wholesalers. Here's how to get started:
1. Research and compare suppliers: Before making a purchase on 1688, it's important to research and compare suppliers to find the right one for your needs. Look for suppliers with high ratings, good reviews, and a strong track record of delivering quality products.
2. Use keywords and filters: The 1688 platform has a powerful search function that allows you to search for products by keyword and filter your results by price, location, and more. Use relevant keywords related to your accessory product and apply filters to narrow down your search to the most suitable manufacturers.
3. Communicate with potential suppliers: Once you have found a few potential suppliers, it's essential to communicate with them to clarify any questions or concerns you might have. Ask for product samples, pricing, MOQ (Minimum Order Quantity), lead times, and other essential details that will help you make an informed decision.
4. Verify supplier credentials: Always verify the credentials of your potential supplier. Look for suppliers with a verified badge, business license, and export license. You can also check their transaction history on the platform to see if they have completed successful transactions in the past.
Negotiating with Manufacturers and Placing Orders
Negotiating with manufacturers can be a daunting task, but it is a crucial step in the process of sourcing and importing accessories from China. Here are some tips to help you negotiate effectively and place your orders on 1688:
Know your budget and product requirements: Before negotiating with manufacturers, it's important to have a clear understanding of your budget and product requirements. This includes knowing the quantity you want to order, the quality of the product you're looking for, and the price you're willing to pay.
Build a relationship with the manufacturer: Building a good relationship with the manufacturer can help you negotiate better prices and get better quality products. You can start by asking questions about the manufacturer's products and production processes. Show genuine interest in their business and build a rapport.
Negotiate on price and MOQ: Negotiating on price and minimum order quantity (MOQ) is a key part of the process. Be clear about your budget and the price you're willing to pay. Ask for discounts on larger orders and try to negotiate the MOQ to a level that meets your needs.
Confirm all details before placing the order: Once you have negotiated a price and MOQ, confirm all details with the manufacturer before placing the order. This includes product specifications, packaging requirements, delivery time, and payment terms.
Place the order on 1688: After all details have been confirmed, you can place the order on 1688. Make sure you follow the manufacturer's instructions for payment and delivery. Keep in mind that 1688 is a wholesale platform, so you may need to order in larger quantities than you would on a retail platform.
Dealing with Post-Importation Issues
After successfully importing your accessories from China, there are still some post-importation issues that you may encounter. One of the common issues is the need to comply with Malaysia's customs and tax regulations. You may have to pay import duties, taxes, and other fees depending on the nature and value of your goods. It is important to research and understand these regulations to avoid any unexpected expenses or delays in your importation process.
Another issue that you may encounter is the quality of your products. Despite your efforts to find the right manufacturer and negotiate the terms of your order, there is always the risk of receiving defective or substandard products. It is crucial to have a reliable and efficient process for resolving these issues with your supplier to minimize any negative impact on your business.
Fortunately, our company provides weekly webinars to help educate customers on how to purchase from 1688 and navigate the post-importation process. Our team of experts can provide valuable insights and advice on dealing with customs and tax regulations, quality control, and supplier management. By attending these webinars, you can learn how to avoid common pitfalls and maximize your success in importing accessories from China to Malaysia.
Shipping from China to Malaysia
When it comes to shipping from China to Malaysia, there are several options available. The most common ones are air and sea shipments. Air shipments are typically faster but more expensive, while sea shipments are slower but more affordable. As a business owner, you must choose the option that best fits your needs and budget.
If you're looking for a reliable logistics service provider to handle your shipment from China to Malaysia, look no further! We provide door-to-door service for both air and sea shipments, ensuring that your products arrive safely and on time. Our team of experts will take care of everything from pick-up to delivery, so you don't have to worry about a thing.
Another concern for businesses when it comes to importing products from China is dealing with currency exchange rates. This is where our Money Transfer service comes in handy. We can help you transfer your funds from MYR to RMB, making it easier for you to pay your suppliers on the 1688 platform. Additionally, we provide a Malaysia local invoice for your accounting purposes, making it easier for you to keep track of your expenses and manage your finances.
At our company, we understand the challenges and complexities that come with international shipping and importation. That's why we offer comprehensive logistics solutions to ensure a hassle-free experience for our clients. Contact us today to learn more about our services and how we can help you streamline your importation process.
Conclusions
In conclusion, sourcing and importing accessories from China can be a profitable venture if done correctly. By following the step-by-step guide provided in this post, you can successfully navigate the 1688 platform, find the right manufacturer, negotiate prices, and handle shipping and post-importation issues.
Remember to conduct proper research on your products and manufacturers, communicate clearly with your suppliers, and ensure that all necessary documentation and regulations are adhered to. Additionally, utilizing logistics services such as air and sea shipment door-to-door service from China to Malaysia and Money Transfer service can simplify the importation process and save you time and money. Overall, with careful planning and execution, importing accessories from China can be a profitable venture for businesses in Malaysia.