Illuminating Your Business: A Guide to Sourcing and Shipping Lighting from China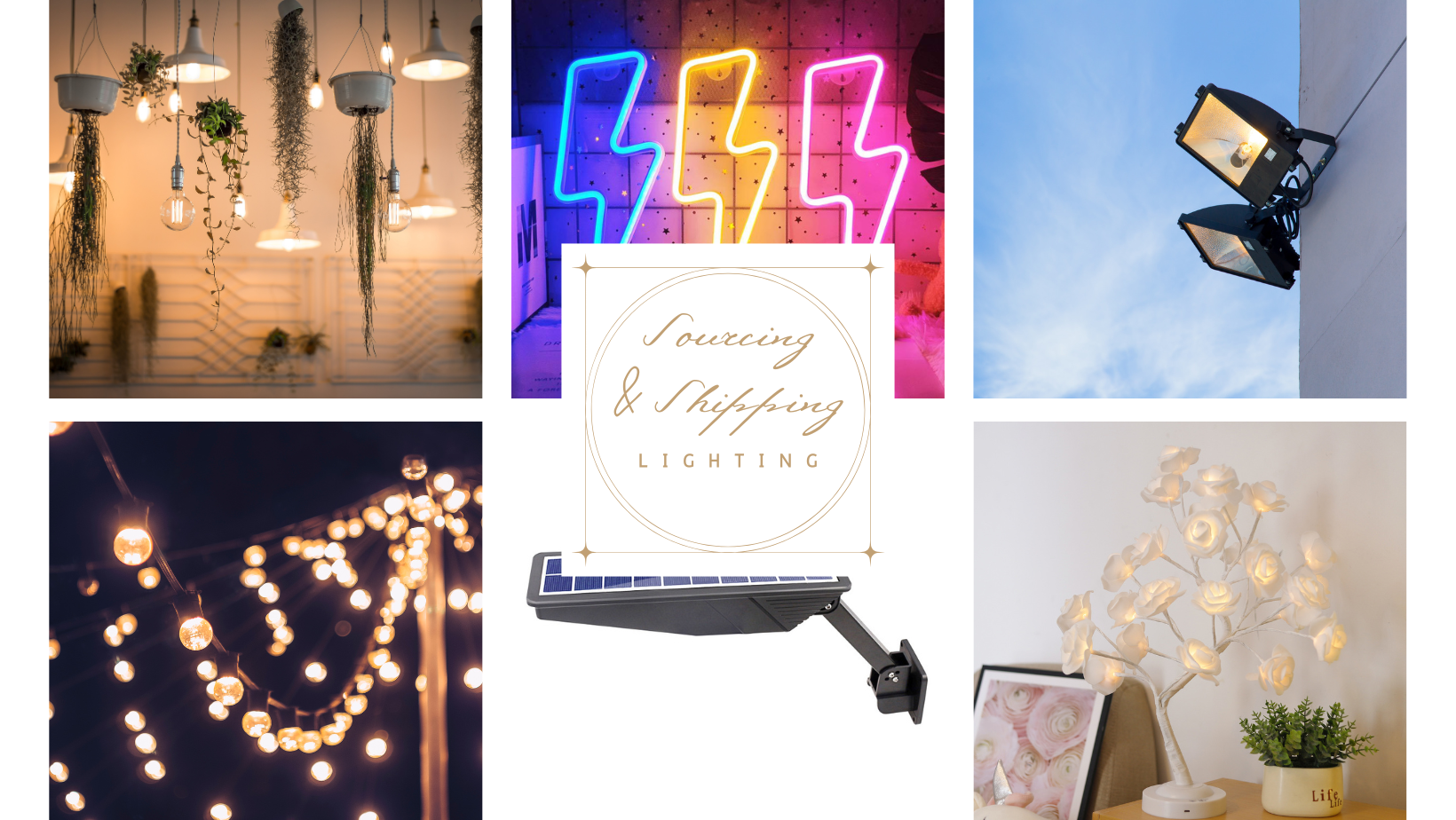 Are you looking to import lighting products from China but not sure where to start? With so many manufacturers and wholesalers available on the 1688 platform, it can be overwhelming to navigate and choose the right supplier. Not to mention, the complexities of shipping and customs clearance can add another layer of difficulty for new importers. But don't worry, this beginner's guide will walk you through the steps of finding reliable suppliers on 1688, negotiating prices, and managing the logistics of shipping to Malaysia. With the right approach and knowledge, you can successfully import high-quality lighting products from China for your business. In this guide, we'll take you through the step-by-step process of sourcing and importing lighting from China's 1688 platform to Malaysia.
Why source from China's 1688 platform?
China's 1688 platform is a wholesale marketplace where you can find thousands of manufacturers and wholesalers selling a wide range of products at competitive prices. The platform is particularly popular among small and medium-sized businesses looking to source products directly from Chinese suppliers. By sourcing from 1688, you can save costs on product development and manufacturing, as well as benefit from the flexibility to order in smaller quantities.
How to find manufacturers and wholesalers on 1688
To find lighting manufacturers and wholesalers on 1688, you can start by using specific keywords to search for products. Once you've found a supplier that you're interested in working with, it's important to do your due diligence by checking their credentials and reviews from previous customers. You can also leverage the platform's chat function to communicate with suppliers and get a better understanding of their products and services.
Paying your Chinese suppliers on 1688 platform can be a smooth and secure process if you follow some basic guidelines and best practices. By taking the time to understand the payment methods, verifying the supplier's authenticity, and being vigilant for suspicious activities, you can minimize the risk of fraud and ensure a successful transaction.
How to import and handle shipping to Malaysia
Once you've found a supplier and made your purchase, the next step is to import the products and handle shipping to Malaysia. This process involves several steps, including product inspection, customs clearance, and transportation. To simplify this process, you can consider working with a reliable logistics partner that provides air and sea shipment door-to-door service from China to Malaysia. Additionally, you can use a money transfer service that offers Malaysia local invoices for your accounting purposes.
At CIEF Worldwide Sdn Bhd, we understand the challenges that come with sourcing and importing products from China. That's we offer both air and sea shipment door-to-door service. Our team handles all aspects of the shipping process, from arranging pickup to clearing customs, so you can focus on growing your business. We take care of all the paperwork and ensure that your products are delivered to you in a timely and cost-effective manner.
In addition, we offer a money transfer service to help you transfer funds from MYR to RMB. We provide a legitimate Malaysia local invoice for your accounting purpose, and our team is always available to answer any questions you may have about the transfer process. We understand that navigating currency exchange can be daunting, but we're here to make the process as smooth as possible for you.
Conclusion
Sourcing and importing lighting products from China's 1688 platform can be a lucrative opportunity for business owners in Malaysia. By following the steps outlined in this guide, you can streamline the process and take advantage of the cost savings and high-quality products that 1688 has to offer. By choosing the right shipping method, understanding shipping costs and transit times, knowing your responsibilities as an importer, working with a reliable freight forwarder or shipping agent, preparing the necessary shipping documents, tracking your shipment, and clearing your shipment in Malaysia, you can ensure that your imports arrive safely and efficiently.