Payment Methods for Importing from China: An Overview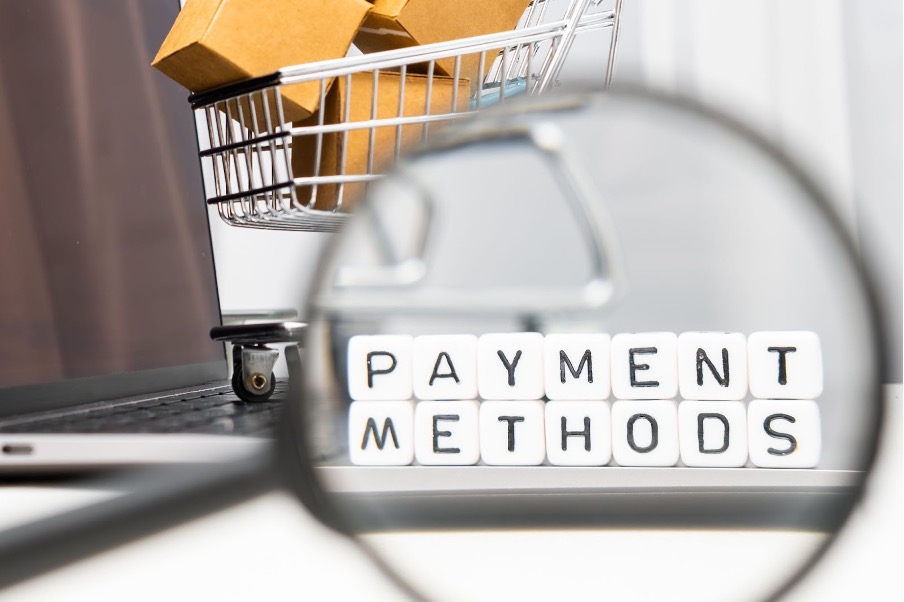 Importing goods from China has become increasingly popular among Malaysians due to the country's competitive prices and wide range of products. However, when engaging in international trade, it is essential to understand the various payment methods available to ensure smooth transactions and minimize risks. In this article, we will explore the payment methods commonly used by Malaysians when importing from China and discuss the payment options offered by China's online shopping platforms. Additionally, we will present our company's payment services that cater specifically to the needs of Malaysian importers.
Payment Methods for Importing from China
Bank Wire Transfer

: Bank wire transfers are a common payment method used for international trade. Importers can transfer funds directly from their bank accounts to the suppliers' bank accounts in China. This method is secure and relatively straightforward, but it may involve high bank fees and currency conversion charges.

Letter of Credit (LC)

: A letter of credit is a payment method that provides security for both the importer and the exporter. In this arrangement, the importer's bank guarantees payment to the exporter upon the fulfillment of specified conditions. This method is often used for larger transactions and provides a level of trust between the parties involved. However, it can be more complex and time-consuming compared to other payment methods.

PayPal

: PayPal is a widely recognized online payment platform that facilitates secure transactions. It allows importers to make payments to Chinese suppliers by linking their PayPal accounts to their bank accounts or credit cards. PayPal offers buyer protection, which can be advantageous for importers concerned about fraud or non-delivery of goods. However, fees associated with PayPal transactions can be relatively high.
Payment Methods on China Online Shopping Platforms
China's online shopping platforms, such as Alibaba's Taobao and Tmall, 1688, and JD.com, offer various payment options to facilitate transactions. The most common payment methods available to Malaysians on these platforms include:
Alipay

: Alipay is a widely used online payment platform in China. It allows users to link their bank accounts or credit cards to make payments securely. Alipay transactions can be conducted directly on the online shopping platforms, providing convenience for Malaysian importers.

WeChat Pay

: WeChat Pay is another popular mobile payment option in China. It operates within the WeChat app, allowing users to link their bank accounts and make payments seamlessly. WeChat Pay is often used for mobile purchases and is supported by many Chinese online shopping platforms.

UnionPay

: UnionPay is a widely accepted payment method in China. It is a bank card network that allows users to make payments both online and offline. Malaysians can use UnionPay cards or make UnionPay transfers when purchasing from Chinese online shopping platforms.
Payment Considerations and Limitations
When making payments to suppliers or shopping on Chinese platforms, Malaysians should be aware of the following considerations and limitations:
Currency Conversion

: Currency conversion between Malaysian Ringgit (MYR) and Chinese Yuan (CNY/RMB) may incur additional fees and charges. It is advisable to compare exchange rates and consider using reputable currency exchange services to minimize costs.

Transaction Fees

: Different payment methods may involve transaction fees or service charges. Importers should carefully evaluate the costs associated with each payment method and choose the most cost-effective option.

Regulatory Compliance

: Malaysians should ensure that their chosen payment methods comply with local regulations and laws. It is crucial to stay informed about any restrictions, taxes, or duties imposed by both Malaysia and China to avoid legal complications or unexpected expenses.
Our Company Payment Service: Money Transfer Solutions
At CIEF Worldwide Sdn Bhd, we understand the challenges Malaysians face when making payments to their China suppliers for purchasing goods. To address these concerns, we offer a specialized payment solution tailored to the needs of Malaysian importers. We also provide invoices for every transaction to avoid trouble from Malaysia's income tax and audit firms. Our payment service provides the following transfer methods:
China Bank Transfer

: We assist in converting MYR to RMB and transfer the funds directly to your supplier's personal or company bank account in China. This method ensures a secure and efficient transfer of funds, eliminating the need for intermediaries.

Payment to 1688 Platform Order

: We facilitate payments for your

1688 platform orders

, ensuring a hassle-free transaction experience. Our service includes providing legitimate local invoices for accounting purposes and offering consultation to help you choose the most cost-efficient and legal payment options.
By utilizing our payment services, you can avoid complications such as frozen bank accounts, VAT taxes, and legal troubles related to Anti-Money Laundering regulations. We prioritize the smoothness and transparency of your transactions, allowing you to focus on your import business with peace of mind.
Conclusion
In conclusion, importing goods from China offers Malaysians a plethora of opportunities, but it is crucial to understand the payment methods available and the associated considerations and limitations. By exploring various payment options and leveraging specialized payment services like ours, Malaysian importers can ensure secure and efficient transactions with their Chinese suppliers, contributing to the growth and success of their businesses.
To learn more about CIEF Worldwide Sdn Bhd's services and how they can assist your business, visit us at:
Money Transfer Solutions: [https://www.cief-malaysia.com/exchange-system/]