1688 Malaysia: Your Gateway to Hassle-Free Imports from China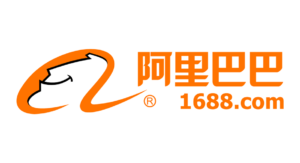 Are you a Malaysian business owner looking to source products directly from China but find the whole process overwhelming and complex? You're not alone! Importing from China to Malaysia can be a daunting task, but fear not – 1688 Malaysia is here to simplify the entire process for you!
Picture this: You've discovered a treasure trove of products on China's popular e-commerce platform, 1688. These products are perfect for your business, and the prices are unbeatable. However, there's a catch – the language barrier, unfamiliar payment methods, shipping concerns, and the intricacies of customs clearance have you second-guessing the entire endeavor.
Here's where 1688 Malaysia steps in as your ultimate solution, brought to you by CIEF Worldwide Sdn Bhd. We are your reliable partner in navigating the maze of importing goods from China to Malaysia, and we'll show you how we can make your import journey smooth sailing.
The Journey Begins: Navigating the 1688 Platform
Welcome to 1688, an online marketplace teeming with a vast array of products at wholesale prices. However, being a Chinese website, it can be daunting for Malaysian buyers to interact and make purchases. But worry not, our team at 1688 Malaysia is well-versed in the platform, and we'll help you unlock its full potential!
We'll assist you in creating an account, navigating the platform, and finding the products you need. Our team is fluent in Chinese, which ensures effective communication with the suppliers, enabling you to make informed decisions with confidence.
Making Payments Made Easy: The 1688 Malaysia Exchange System
One of the primary hurdles in importing from China is the complicated payment process. Currency conversion, cross-border transactions, and the fear of frozen accounts can cause a headache. However, with our exclusive Exchange System, you can bid those worries farewell!
We provide a seamless solution for making RMB payments to your China suppliers. Whether it's through China Bank Transfer or payment to 1688 platform orders, we've got you covered. No more fretting about frozen accounts or uncertain transactions – we handle it all, ensuring you can focus on your business without any unnecessary distractions.
Shipping Solutions Tailored for You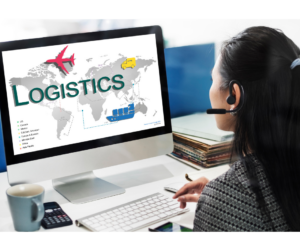 Now that you've successfully made your purchases, the next challenge is getting your goods from China to Malaysia. Shipping logistics can be a maze, but fear not, as CIEF Worldwide Sdn Bhd offers a variety of shipping solutions to suit your needs.
Sea Shipping LCL: Options Galore
Our Sea Shipping Less than Container Load (LCL) services come with various options to cater to your unique requirements:
Small Parcel with Consolidate Function:

This option allows you to purchase goods in small parcels, which we'll then consolidate into one bulk shipment. This consolidation helps reduce costs, as shipping is calculated based on weight (kgs) and cubic meter (CBM). Say goodbye to hefty shipping fees!
Big Parcel

: If time is of the essence, our Big Parcel service offers faster delivery times and lower shipping costs, calculated solely based on CBM. While it doesn't include consolidation, it's perfect for those urgent shipments.
Both Sea Shipping LCL services provide door-to-door delivery and custom clearance, ensuring a hassle-free experience for you. You won't have to worry about additional taxes either – we've got you covered!
Air Shipping LCL: When Speed Matters
For those time-sensitive shipments, our Air Shipping LCL services are your go-to option. Similar to our Sea Shipping LCL, you have the choice of Small Parcel with Consolidate Function or Big Parcel, depending on your needs. Rest assured, we'll get your products delivered to your doorstep in no time.
Full Container Service: Your Bulk Shipment Solution
If your business requires a significant volume of goods, our Full Container Service is tailor-made for you. We'll educate and assist you in checking the HScode for your products, optimizing it to significantly reduce costs. Worried about import licenses? Fret not, as we'll guide you through obtaining the necessary licenses, such as SIRIM or CIDB.
Making a cost comparison between LCL and FCL is crucial in certain cases, and we're here to help you make the right decision for your business.
Conclusion: Your One-Stop Importing Solution
In conclusion, CIEF Worldwide Sdn Bhd, is your one-stop solution for all your importing needs from China to Malaysia. We make the complex simple, the daunting doable, and the costly cost-effective.
From navigating the 1688 platform to handling payments with ease through our Exchange System, and providing a wide range of shipping solutions, we've got you covered every step of the way. No more stress, no more uncertainty – just smooth and successful importing experiences.
So, why wait? Embark on a journey of hassle-free imports with 1688 and CIEF Worldwide Sdn Bhd. Connect with us today, and let's bring your business to greater heights together!