Streamlining Your Beauty Salon Equipment Import from China to Malaysia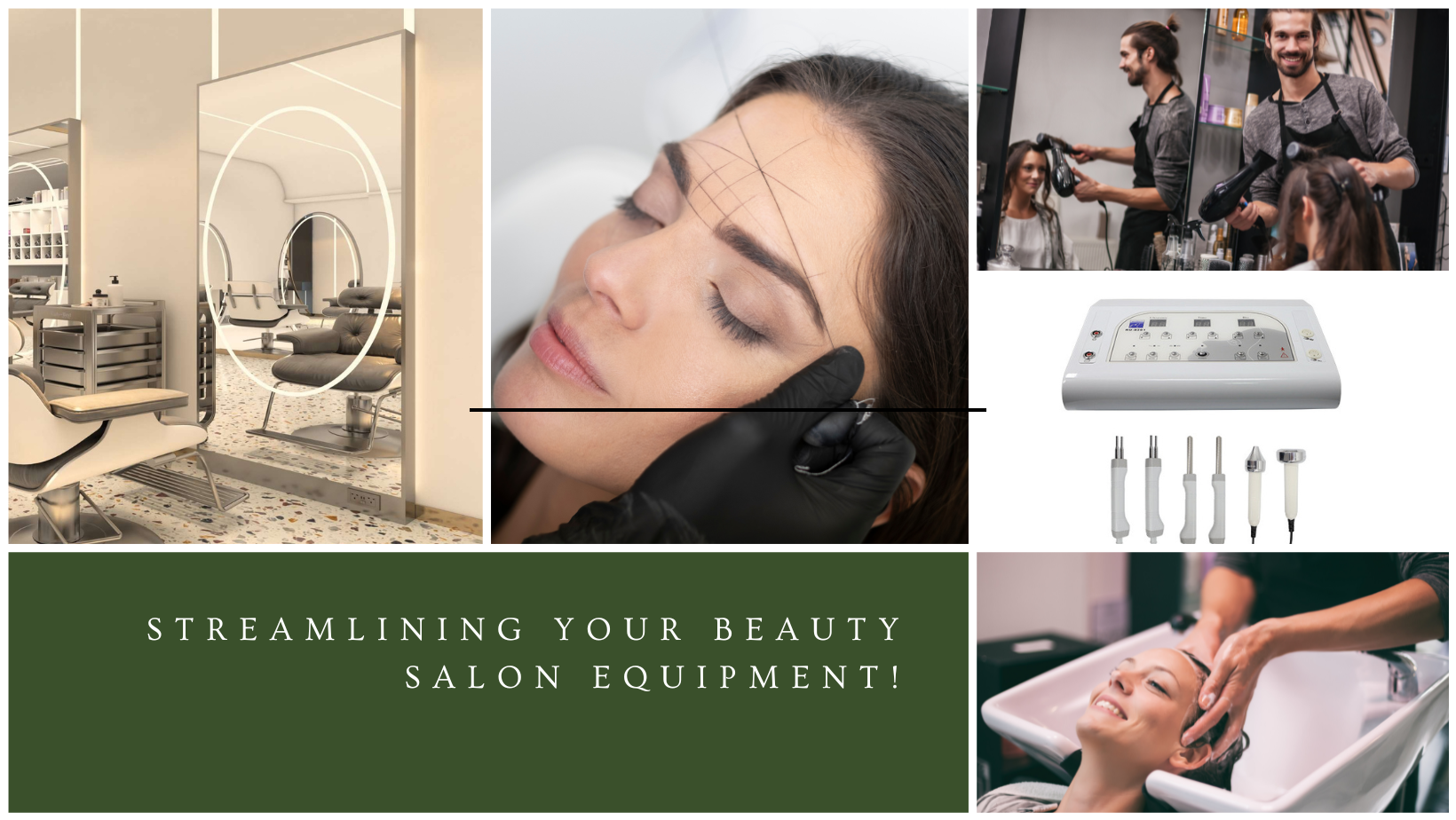 If you're a beauty salon owner in Malaysia looking to expand your services with high-quality equipment, sourcing from China can be an excellent option. However, navigating the complexities of international logistics and customs can seem daunting. Fear not! In this article, we will guide you through the process of importing beauty salon equipment from China to Malaysia seamlessly. We'll cover everything from choosing the right shipping solutions to handling money transfers efficiently. Join us on this journey to elevate your salon to new heights with CIEF Worldwide Sdn Bhd's top-notch services.
The Allure of Beauty Salon Equipment from China
Beauty salon equipment from China has garnered a reputation for its exceptional quality, cutting-edge technology, and competitive prices. Whether you're seeking ergonomic salon chairs, state-of-the-art facial machines, or stylish hairdressing stations, China offers a wide range of products to cater to your specific needs.
Navigating the Seas of Shipping Solutions
One of the key aspects of successful importing is choosing the right shipping solutions. CIEF Worldwide Sdn Bhd provides two excellent options: Sea Shipping LCL and Full Container Service. Let's explore them further:
Sea Shipping LCL with Consolidate Function

: For smaller orders, this service allows you to purchase beauty salon equipment in small parcels and have them consolidated into one cost-efficient bulk shipment. CIEF Worldwide takes care of door-to-door delivery and customs clearance, making the entire process hassle-free.

Full Container Service

: If you have a large order or prefer a faster delivery time, the Full Container Service is the way to go. CIEF Worldwide will assist you in optimizing your product HScode to reduce costs significantly. Additionally, their expertise in advising on import licenses such as SIRIM or CIDB will ensure a smooth importing experience.
Money Transfer Made Simple
As an added convenience, CIEF Worldwide offers a secure and efficient money transfer solution for your payments to China suppliers. Avoid the troubles of Malaysia's income tax and audit firms by choosing one of these two methods:
China Bank Transfer

: Convert your MYR to RMB and transfer it to your supplier's personal or company bank account in China with ease.

Payment to 1688 Platform Order

: Make payments to your 1688 platform orders without worrying about a frozen bank account. CIEF Worldwide provides a legitimate local invoice for your accounting needs.
The Power of Packaging
When importing beauty salon equipment, proper packaging is vital to ensure your items arrive safely and in pristine condition. Different equipment may require specific precautions, so be sure to work closely with your suppliers to determine the best packaging solutions for your orders.
Conclusion
Embarking on the journey of importing beauty salon equipment from China to Malaysia is now more accessible than ever with CIEF Worldwide Sdn Bhd's comprehensive services. From providing expert shipping solutions like Sea Shipping LCL and Full Container Service to efficient money transfer options, they are your one-stop destination for hassle-free importing. Don't miss the chance to elevate your salon with top-notch equipment from China. Explore their services and take the first step towards enhancing your beauty salon today!