Boots China: Quality, Style, and Convenience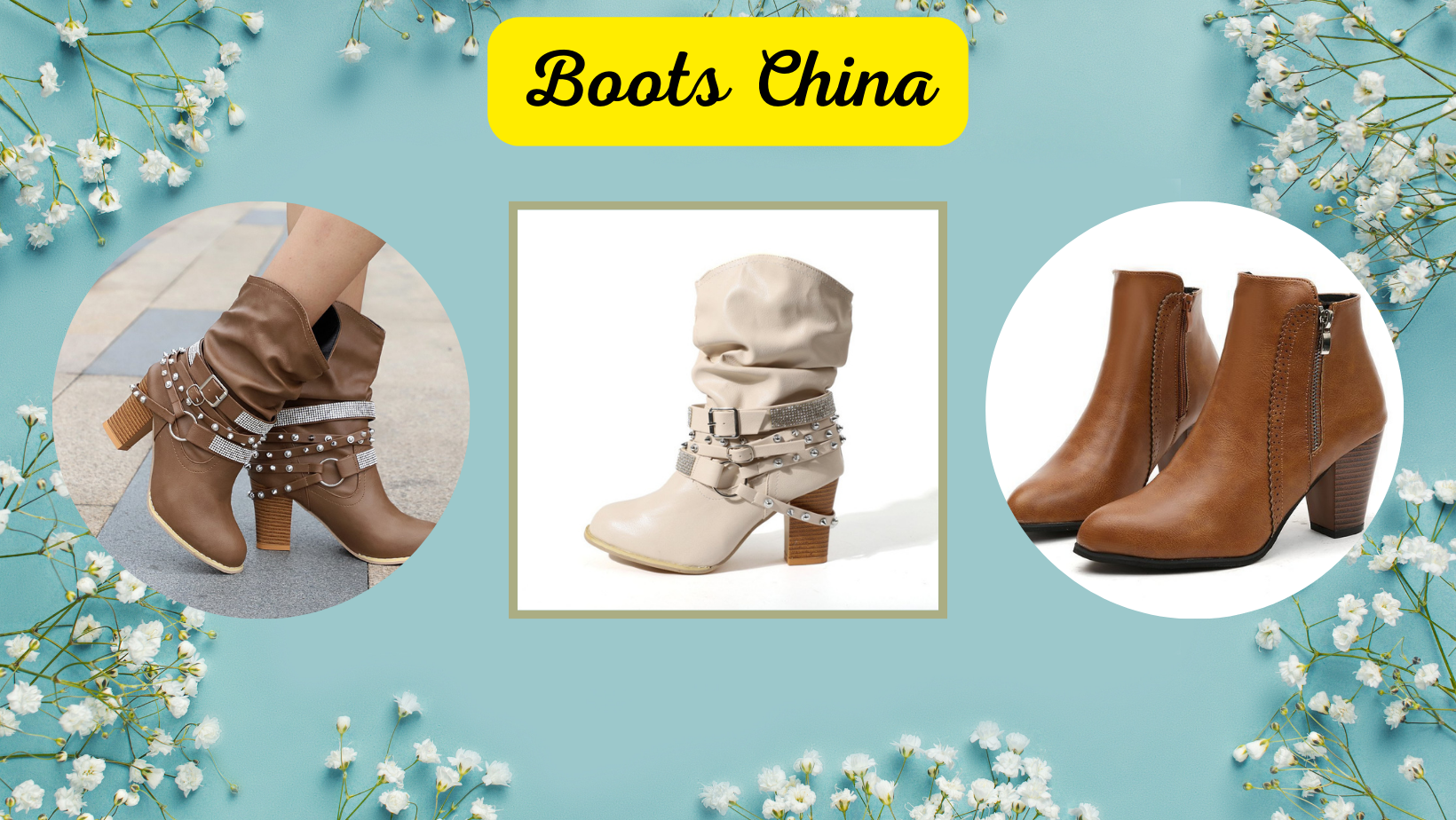 When it comes to footwear, one cannot underestimate the importance of a good pair of boots. Whether you're a fashion enthusiast or someone who values functionality and durability, boots from China have gained immense popularity for their quality, style, and affordability. In this article, we will take you on a journey through the world of boots and explore the process of importing them from China to Malaysia seamlessly. 
Boots has become synonymous with excellence in the world of footwear. Renowned for their craftsmanship and attention to detail, Chinese boot manufacturers have mastered the art of creating stylish and comfortable boots that cater to a wide range of preferences and needs. From trendy fashion boots to rugged work boots, there is something for everyone in the vast array of options available.
Quality and Style
One of the key factors that sets boots apart is their unwavering commitment to quality. Chinese manufacturers employ stringent quality control measures to ensure that every pair of boots meets the highest standards. They utilize top-grade materials, employ skilled artisans, and implement modern production techniques to create boots that are not only visually appealing but also built to last.
Chinese manufacturers have managed to strike a balance between quality and cost-effectiveness, making their boots accessible to a broader audience. By leveraging efficient production processes and economies of scale, they can offer boots that rival the quality of high-end brands at a fraction of the price.
Fashion trends evolve rapidly, and Chinese boot manufacturers are at the forefront of keeping up with the ever-changing landscape of footwear fashion. From sleek leather boots to trendy suede options, you can find a wide range of designs, colors, and finishes to suit your personal style and make a fashion statement.
Importing Boots from China to Malaysia
Now that we've established the appeal of boots, let's delve into the process of importing these stylish and durable footwear options to Malaysia. CIEF Worldwide Sdn Bhd, a leading logistics provider for China-Malaysia trade, offers customized comprehensive services for a seamless experience.
Money Transfer Solution: Making International Payments Effortless
When engaging in cross-border trade, one of the primary concerns is making secure and efficient payments to suppliers in China. CIEF Worldwide Sdn Bhd provides a reliable money transfer solution that simplifies the process for Malaysians. Easily convert MYR to RMB and transfer funds to your supplier's bank account in China using their China Bank Transfer service. This ensures smooth transactions and minimizes the hassle of dealing with complex currency conversions and international banking processes.
Sea Shipping LCL: The Cost-Effective and Efficient Choice
CIEF Worldwide Sdn Bhd offers a comprehensive sea shipping Less than Container Load (LCL) service, catering to customers who prefer purchasing boots in small quantities. Utilize the Small Parcel Consolidate Function to buy boots in small parcels, benefiting from substantial cost reduction through consolidation into a single bulk shipment. Shipping costs are calculated based on weight (kgs) and cubic meter (CBM), ensuring transparency and fair pricing. The service also includes door-to-door delivery and custom clearance, making the entire process hassle-free for you. CIEF Worldwide Sdn Bhd's Big Parcel service offers faster delivery and cost savings for receiving your boots promptly.
Packaging Precautions for Boots China
When shipping boots internationally to Malaysia, it's crucial to take specific packaging precautions for their pristine arrival. CIEF Worldwide Sdn Bhd understands the importance of proper packaging and provides guidelines to protect your precious cargo. Here are some key considerations:
Protective Inner Packaging

: Boots should be individually wrapped or placed in protective bags to prevent scuffs, scratches, or damage during transit. This extra layer of protection ensures that the boots retain their original quality upon arrival.
Secure Cushioning

: Placing adequate cushioning materials, such as bubble wrap or foam, around the boots helps absorb shocks and prevent them from shifting during transportation. This safeguard minimizes the risk of any accidental impact that could affect the integrity of the boots.
Saturdy Outer Packaging

: The outer box or container should be robust enough to withstand the rigors of shipping. Opt for high-quality corrugated cardboard boxes that provide strength and structural integrity. Reinforcing the corners and seams with packing tape adds an extra layer of security.
Clear Labeling

: Clearly label the packages with information such as the recipient's address, contact details, and any handling instructions. This ensures smooth customs clearance and proper delivery to the designated address in Malaysia.
Conclusion
In conclusion, "Boots China" offers an irresistible combination of quality, style, and affordability. Whether you need stylish boots for a night out or durable work boots for demanding environments, Chinese manufacturers have got you covered. Importing these boots to Malaysia is made seamless and efficient through the services provided by CIEF Worldwide Sdn Bhd.
Their money transfer solution simplifies international payments, while their sea shipping LCL service offers cost-effective and reliable shipping options. By consolidating small parcels or opting for faster delivery of big parcels, you can enjoy hassle-free door-to-door delivery and custom clearance.
For more information about CIEF Worldwide Sdn Bhd's services, you can visit their website:
Explore "Boots China" for a seamless fusion of quality, style, and affordability, guided by the expertise of CIEF Worldwide Sdn Bhd.