Electric Skateboard China: A Thrilling Ride from the Far East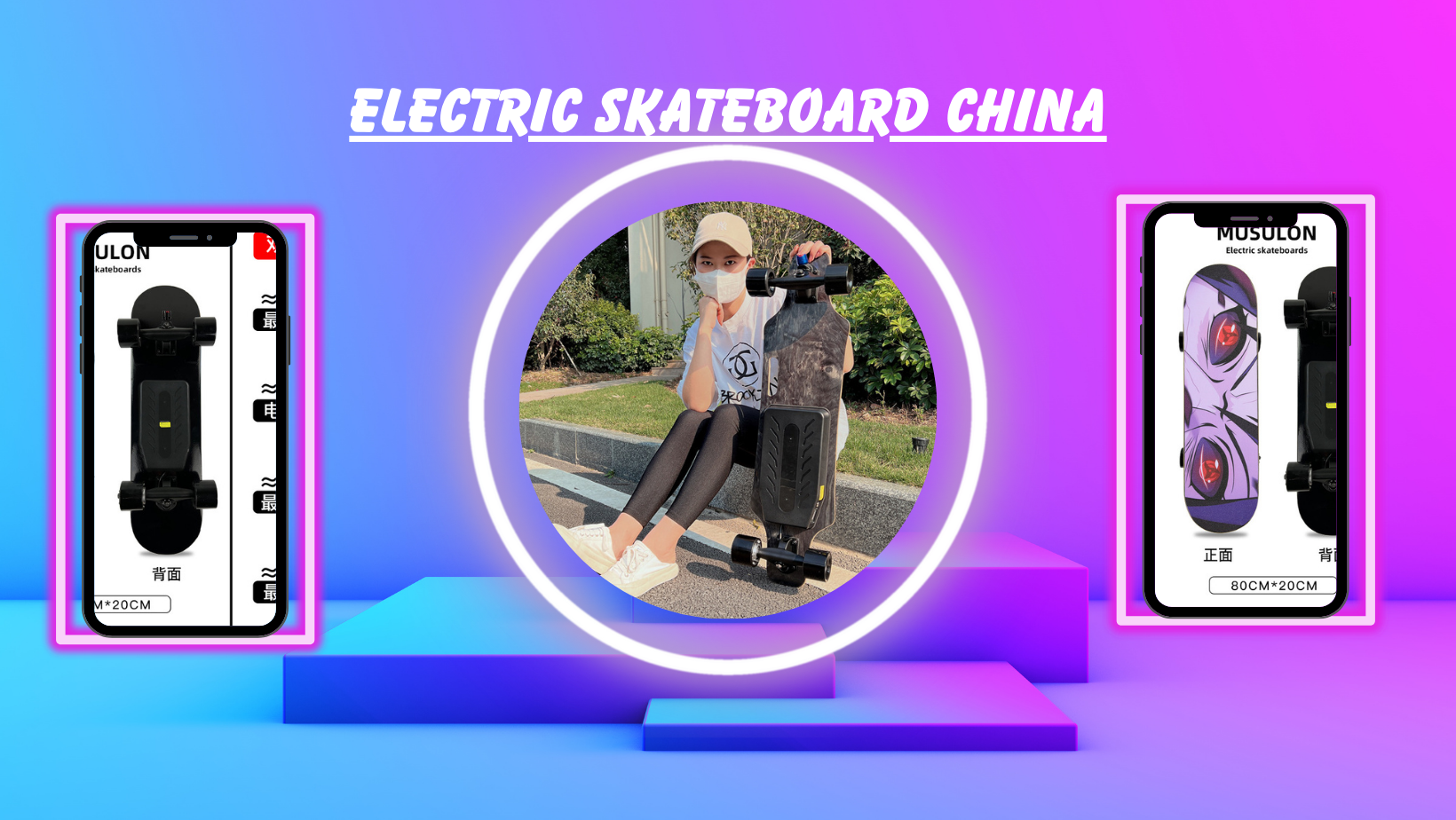 Imagine gliding effortlessly through the streets, feeling the wind in your hair as you effortlessly maneuver through traffic. It's not a dream—it's the exhilarating experience of riding an electric skateboard. We are your trusted partner in importing high-quality electric skateboards from China to Malaysia, offering a seamless logistics service that ensures a smooth and speedy delivery. Get ready to embark on an electrifying journey with us!
Unleashing the Power of Electric Skateboards
Electric skateboards have revolutionized personal transportation, combining the thrill of skateboarding with the convenience of motorized propulsion. These state-of-the-art devices feature powerful electric motors, enabling riders to effortlessly cruise at impressive speeds with precise control and maneuverability. An electric skateboard provides an exciting and eco-friendly mode of transportation for commuting, beach cruising, and exploring the city streets.
Seamless China-Malaysia Imports
Importing products from China may seem daunting, but our comprehensive logistics services simplify the process, ensuring a hassle-free experience. No matter the size of your Malaysian company, we have customized solutions to suit your needs. Our services include sea and air shipping, money transfer solutions, and full container services for sea shipments.
Sea Shipping LCL
For smaller parcels, we offer a convenient Small Parcel with Consolidate Function service. You can buy goods in small parcels, and we'll consolidate them into a single shipment, minimizing costs for you. Shipping fees are calculated based on weight and cubic meter, ensuring fair and transparent pricing. In some remote areas of Malaysia, additional charges may apply. Alternatively, if you have larger parcels, our Big Parcel service offers faster delivery times and lower shipping costs, calculated based on cubic meter. Our sea shipping LCL services offer door-to-door delivery and custom clearance, ensuring a seamless customer experience. Rest assured, you won't need to worry about paying any taxes as we handle all the necessary procedures.
Air Shipping LCL
If speed is of the essence, our Air Shipping LCL services are perfect for you. Similar to our sea shipping options, we offer Small Parcel Consolidation and Big Parcel services. These services offer the convenience of door-to-door delivery and custom clearance, ensuring a swift and efficient shipping process. Just like our sea shipping services, no taxes need to be paid by our customers.
Money Transfer Solution
To facilitate seamless transactions between Malaysians and their China suppliers, we provide a reliable money transfer solution. With our assistance, you can make RMB payments to your suppliers with ease. We provide detailed invoices for each transaction to ensure compliance with Malaysia's income tax regulations and audit requirements. Choose from two transfer methods: China Bank Transfer, where we convert MYR to RMB and transfer the funds to your supplier's personal or company bank account in China, or Payment to 1688 Platform Order, which allows you to make payments to your 1688 platform orders without worrying about frozen bank accounts. We provide legitimate local invoices for your accounting purposes. We offer expert consultation to help you choose the most cost-efficient and legal payment option, avoiding unnecessary costs like the 16% VAT tax from China and potential legal issues.
Full Container Service
If you require a larger shipment of electric skateboards, our full container service is the ideal solution. We offer comprehensive assistance in optimizing product HS codes, which helps minimize costs significantly. Our expert team will assist you in obtaining import licenses (e.g., SIRIM or CIDB), ensuring smooth and compliant product importation. Choose LCL or FCL method with personalized consultation to make an informed decision based on your specific requirements.
Packaging Precautions for Electric Skateboards
To ensure the safety of valuable and delicate electric skateboards during transportation, proper packaging is crucial. You may request with your suppliers to implement robust packaging measures, including:
Sturdy and protective outer packaging to safeguard the electric skateboards from impacts and rough handling.

Foam inserts or bubble wrap to provide cushioning and absorb any shocks during transportation.

Secure strapping or wrapping to keep the skateboard components and accessories in place and prevent shifting or damage.

Fragile stickers and clear labeling to alert handlers to the delicate nature of the package.
Conclusion
In conclusion, embrace the freedom of gliding through the streets on a cutting-edge electric skateboard for an exhilarating experience. Our comprehensive range of services, including sea and air shipping, full container service, and secure money transfer solutions, ensures that you have everything you need to embark on this thrilling ride.
To learn more about our services and begin your journey with us, visit our website: