The Perfect Mouse: A Seamless Import Guide from China to Malaysia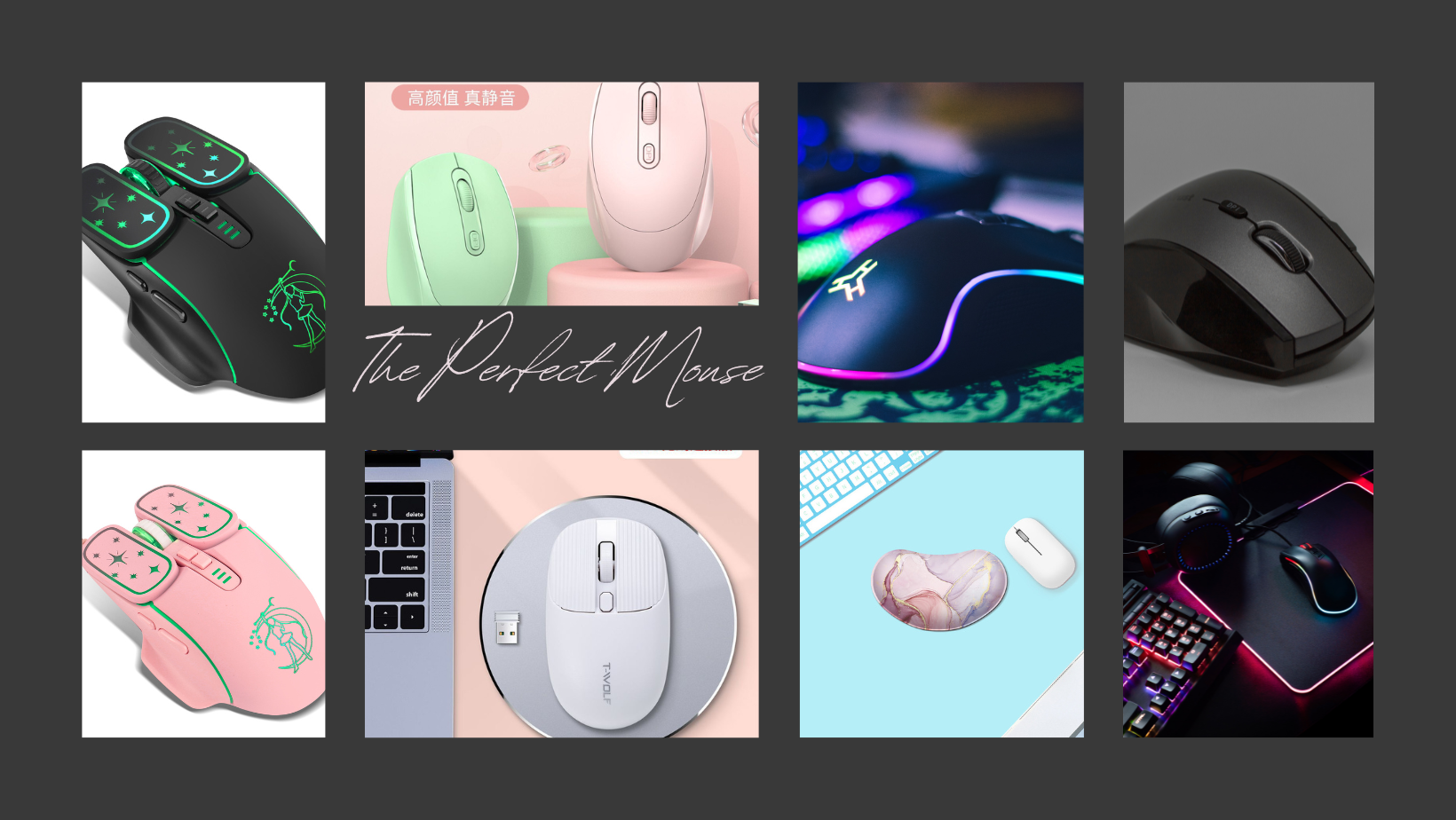 Imagine the smooth glide of a high-quality mouse beneath your fingertips, enhancing your computer experience with precision and comfort. In today's fast-paced world, a reliable and efficient mouse is an indispensable tool for both work and play. If you're seeking the perfect mouse, you've come to the right place. In this comprehensive guide, we'll not only delve into the features and benefits of the ideal mouse from China, but we'll also provide you with a step-by-step import guideline, including money transfer services and shipping solutions offered by CIEF Worldwide Sdn Bhd.
Unveiling the Perfect Mouse
Picture this: a sleek, ergonomic design that fits snugly into your palm, accompanied by responsive buttons that effortlessly translate your commands into actions. The perfect mouse from China combines style with functionality, offering an exceptional user experience. Whether you're a professional seeking precision or a gamer craving rapid responsiveness, this mouse delivers it all. Let's dive into its remarkable features and explore how it can revolutionize your computer interactions.
Unleashing the Power of Importing
Importing goods from China to Malaysia might seem like a daunting task, but with the right guidance, it becomes an effortless process. CIEF Worldwide Sdn Bhd specializes in providing comprehensive import solutions, ensuring a smooth and seamless experience for businesses and individuals alike. As we embark on this import journey, we'll explore CIEF's exceptional money transfer services and shipping solutions, which are integral to the success of your mouse importation.
Money Transfer Solutions
When it comes to conducting secure and convenient RMB payments to your China suppliers, CIEF has you covered. Their money transfer solutions offer two efficient methods:
China Bank Transfer

: Seamlessly convert your MYR to RMB and transfer funds directly to your supplier's personal or company bank account in China. This reliable and efficient service ensures your transactions are conducted swiftly and securely.
Payment to 1688 Platform Order

: Say goodbye to frozen bank accounts and welcome hassle-free payments. CIEF enables you to make payments for your 1688 platform orders without any concerns. With legitimate local invoices, you can confidently manage your accounting while avoiding unnecessary costs and legal troubles.
Seamless Shipping Solutions
Packaging the perfect mouse for its journey from China to Malaysia requires attention to detail. CIEF offers a range of shipping solutions to ensure your mouse arrives in pristine condition, ready to enhance your computing experience. Let's explore their expertise in sea shipping LCL (Less than Container Load) and full container services:
Sea Shipping LCL

: 
Small Parcel with Consolidate Function: Purchase goods in small parcels and have them consolidated into one bulk shipment, reducing costs. CIEF calculates shipping costs based on weight and cubic meter, ensuring transparency and accuracy. Door-to-door delivery and seamless custom clearance are included, with no additional taxes for customers.

Big Parcel: This option offers faster delivery times and lower shipping costs. While it does not include the consolidate function, it remains a reliable choice. Similar to the small parcel service, door-to-door delivery, custom clearance, and tax-free shipping are part of the package.
Full Container Service

: When shipping larger quantities of mice or other products, CIEF's full container service is the optimal choice. Expert guidance on product HS codes and import licenses, such as SIRIM or CIDB, ensures a smooth process. CIEF's team assists you in optimizing costs significantly, comparing the benefits of full container load (FCL) versus LCL in special cases.
Precautions for Packaging
To protect the delicate components of your perfect mouse during transit, it's crucial to follow specific packaging precautions. Depending on the mouse model, it is recommended to wrap it in anti-static material, securing it within a sturdy box. Additionally, cushioning materials such as bubble wrap or foam inserts provide an extra layer of protection against impact. Following these packaging guidelines ensures that your mouse arrives in pristine condition, ready to provide you with unparalleled performance.
Conclusion
In conclusion, CIEF Worldwide Sdn Bhd offers a comprehensive range of services to facilitate your mouse importation journey from China to Malaysia. With their efficient money transfer solutions and seamless shipping options, you can enjoy a hassle-free experience. Say goodbye to frozen bank accounts and tedious logistics, and say hello to a smooth import process.
Unlock the potential of the perfect mouse and elevate your computing experience with ease. Visit the following links to explore CIEF's services in more detail:
CIEF Worldwide Sdn Bhd is your trusted logistics partner, dedicated to providing you with top-notch service and ensuring your satisfaction throughout the entire importation process. Don't settle for anything less than perfection when it comes to your mouse and logistics needs.