Transform Your Space with Luxurious Carpets: A Complete Guide to Importing Carpets from China to Malaysia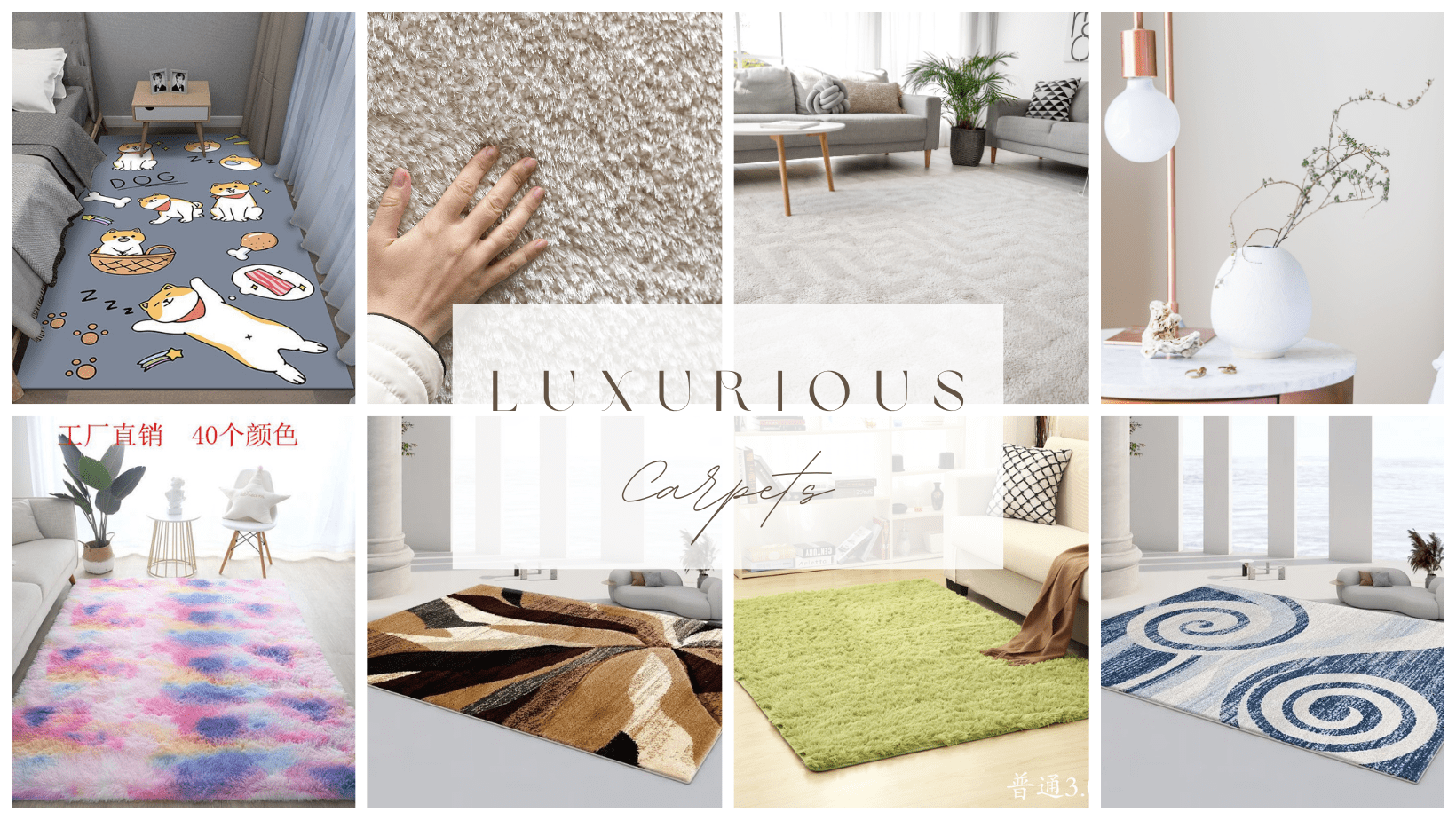 Imagine walking into a room and being greeted by the softness under your feet, the intricate patterns, and the warmth that only a luxurious carpet can provide. Carpets have the power to transform any space into a cozy haven, adding elegance, comfort, and style. If you're considering importing carpets from China to Malaysia, you've come to the right place. In this comprehensive guide, we will explore everything you need to know about importing carpets, including the logistics, money transfer solutions, and shipping services provided by CIEF Worldwide Sdn Bhd.
Carpets have a rich history that spans centuries, with origins in ancient civilizations and a legacy of craftsmanship. Today, carpets come in a myriad of designs, materials, and sizes, catering to diverse preferences and interior styles. Whether you're seeking a traditional Persian rug or a modern geometric masterpiece, Chinese manufacturers offer a wide array of options to suit every taste.
The Art of Importing Carpets from China to Malaysia
Importing carpets from China to Malaysia may seem like a complex process, but with the right guidance, it can be a seamless experience. Let's delve into the step-by-step process to ensure a successful importation.
Choosing the Perfect Carpet
Before embarking on the importation journey, it's essential to have a clear understanding of the type of carpet you desire. Consider factors such as material, size, design, and durability. Chinese manufacturers are renowned for their exceptional craftsmanship and attention to detail, making them an ideal source for high-quality carpets.
Packaging and Precautions
Packaging plays a vital role in ensuring that your carpets arrive in pristine condition. Depending on the nature of the carpet, specific precautions must be taken during the packaging process. Delicate carpets require careful handling and protective measures to prevent damage during transportation. CIEF Worldwide Sdn Bhd provides expert guidance on appropriate packaging methods, ensuring that your carpets reach their destination unscathed.
Payment Solutions
Making secure and hassle-free payments to your suppliers in China is a crucial aspect of the importing process. CIEF Worldwide Sdn Bhd offers a reliable money transfer solution, allowing Malaysians to make RMB payments to their China suppliers. Whether you opt for China Bank Transfer or payment to the 1688 platform order, CIEF Worldwide Sdn Bhd ensures smooth transactions while providing legitimate local invoices for accounting purposes.
Sea Shipping LCL
For smaller parcels of carpets, CIEF Worldwide Sdn Bhd offers Sea Shipping LCL services. This allows customers to purchase goods in small parcels and have them consolidated into one cost-effective shipment. To ensure transparent pricing, shipping costs are calculated based on both weight and cubic meter. We provide a hassle-free experience by including door-to-door delivery and customs clearance in our service.
For larger quantities of carpets, the Full Container Service provided by CIEF Worldwide Sdn Bhd is an ideal choice. This service involves consolidating carpets into a full container, optimizing logistics costs for importers. CIEF Worldwide Sdn Bhd advises customers on product HScode optimization, import licenses, and provides cost comparisons between LCL and FCL shipments, ensuring the most efficient and cost-effective solution.
Conclusion
In conclusion, importing carpets from China to Malaysia opens up a world of possibilities to elevate your space with luxurious flooring. With the expertise and comprehensive services provided by CIEF Worldwide Sdn Bhd, the process becomes seamless and efficient. From the initial selection of the perfect carpet to the secure money transfer solutions and the reliable sea shipping LCL and full container services, CIEF Worldwide Sdn Bhd ensures a smooth and successful importation experience.
Transform your space into a haven of elegance and comfort by importing exquisite carpets from China with the assistance of CIEF Worldwide Sdn Bhd. Visit the following links to explore their services further:
Elevate your space, embrace the allure of luxurious carpets, and embark on a journey of exceptional interior design with CIEF Worldwide Sdn Bhd as your trusted logistics partner.