Importing Kitchenware from China to Malaysia: A Comprehensive Guide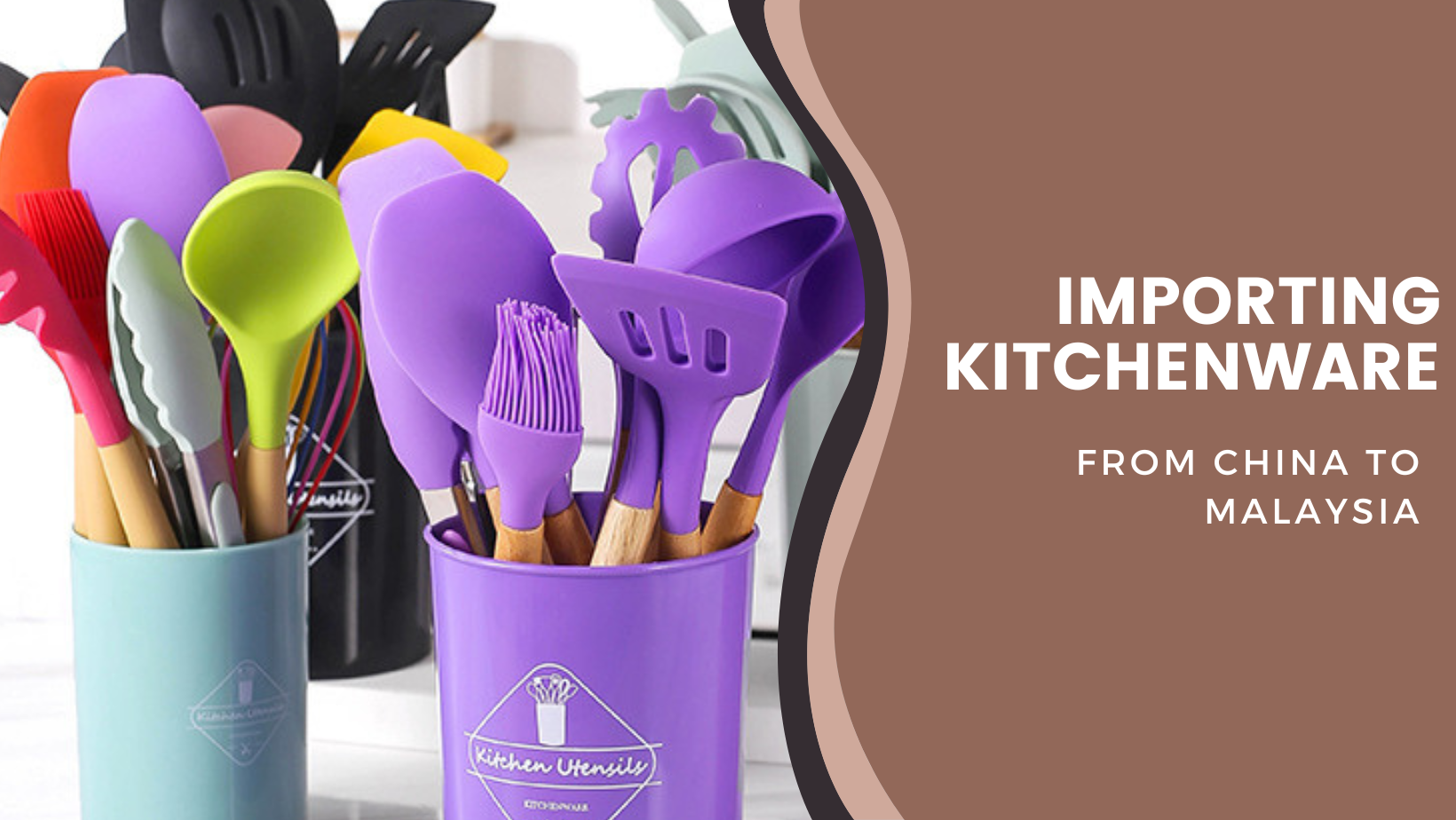 Are you a small or medium-sized company in Malaysia looking to import high-quality kitchenware products from China? If so, you've come to the right place! In this comprehensive guide, we will take you on a journey through the process of importing kitchenware from China to Malaysia, with a particular focus on the services offered by CIEF Worldwide Sdn Bhd. From money transfer solutions to shipping options, we've got you covered. So, let's dive in and explore the world of kitchenware importation!
Kitchenware products from China have gained significant popularity worldwide due to their superior quality, innovative designs, and competitive pricing. Whether you're in the market for durable cookware, stylish dinnerware, or state-of-the-art kitchen gadgets, China offers a wide range of options to suit your needs. By importing kitchenware from China, you can expand your product offerings, enhance your business's reputation, and cater to the ever-growing demand for high-quality kitchen essentials.
Understanding the Import Process
Importing kitchenware from China to Malaysia involves several essential steps that must be carefully navigated to ensure a smooth and successful transaction. Here's a step-by-step breakdown of the process:
1. Research and Supplier Selection
The first crucial step is conducting thorough research and identifying reliable kitchenware suppliers in China. Look for suppliers with a strong reputation, extensive experience in the industry, and a track record of delivering top-notch products. Take your time to compare prices, product quality, and certifications offered by different suppliers to make an informed decision.
2. Product Specification and Ordering
Once you've identified a suitable supplier, it's time to finalize the product specifications and place your order. Provide detailed information about the specific kitchenware items you require, including materials, dimensions, design preferences, and any other unique features. Clear communication with the supplier is vital to ensure your expectations are met.
3. Preparing for Shipping
Packaging plays a crucial role in protecting your kitchenware products during transit. Depending on the nature of the products, specific precautions may be necessary. For delicate items, consider using protective padding or foam inserts to prevent breakage. Additionally, make sure each product is securely packaged and labeled to minimize the risk of damage or loss.
4. Payment Solutions
When it comes to making RMB payments to your China suppliers, CIEF Worldwide Sdn Bhd offers a reliable and efficient money transfer solution. With their expertise in cross-border transactions, they provide two convenient transfer methods: China Bank Transfer and Payment to 1688 Platform Order.
In the China Bank Transfer option, CIEF Worldwide Sdn Bhd converts your Malaysian Ringgit (MYR) to Renminbi (RMB) and transfers the funds directly to your supplier's personal or company bank account in China. This ensures a secure and seamless transaction.
For those utilizing the 1688 platform, CIEF Worldwide Sdn Bhd simplifies the payment process. They assist you in making payments to your 1688 platform orders, eliminating concerns about frozen bank accounts. With legitimate local invoices provided for accounting purposes, you can rely on CIEF Worldwide Sdn Bhd for a smooth and transparent payment experience.
5. Choosing the Right Shipping Solution
Once your kitchenware products are ready for shipment, selecting the appropriate shipping solution is crucial. CIEF Worldwide Sdn Bhd offers a range of shipping options to cater to your specific needs:
Sea Shipping LCL

(Less than Container Load): If you have small parcels of kitchenware items that need to be consolidated into one shipment, CIEF Worldwide Sdn Bhd's Sea Shipping LCL service is the perfect solution. This cost-effective method calculates shipping charges based on weight and cubic meter. Additionally, door-to-door delivery and custom clearance services are included for a hassle-free experience.

Full Container Service

: For larger quantities of kitchenware products or when you prefer the convenience of a full container load, CIEF Worldwide Sdn Bhd's Full Container Service is ideal. This service ensures that your products are consolidated into one container for shipment, reducing logistics costs and ensuring the integrity of your goods throughout the journey.

Air Shipping LCL

: If you require faster delivery for urgent orders or smaller quantities of kitchenware items, CIEF Worldwide Sdn Bhd's Air Shipping LCL service is an excellent choice. With door-to-door delivery and custom clearance included, you can enjoy the convenience of air transport without compromising on efficiency.
Conclusion
In conclusion, importing kitchenware from China to Malaysia opens up a world of possibilities for your business. With CIEF Worldwide Sdn Bhd's comprehensive range of services, including money transfer solutions and various shipping options, the process becomes even more seamless and efficient. By partnering with CIEF Worldwide Sdn Bhd, you can rest assured that your kitchenware imports will be handled with utmost care, from supplier payment to product delivery.
Ready to embark on your kitchenware import journey? Visit the following links to explore CIEF Worldwide Sdn Bhd's services and start revolutionizing your business today:
With CIEF Worldwide Sdn Bhd as your trusted partner, importing kitchenware from China to Malaysia has never been easier. Take advantage of their expertise, reliable services, and commitment to customer satisfaction. Start revolutionizing your kitchenware offerings and take your business to new heights today!