A Comprehensive Guide to Importing Stationery from China to Malaysia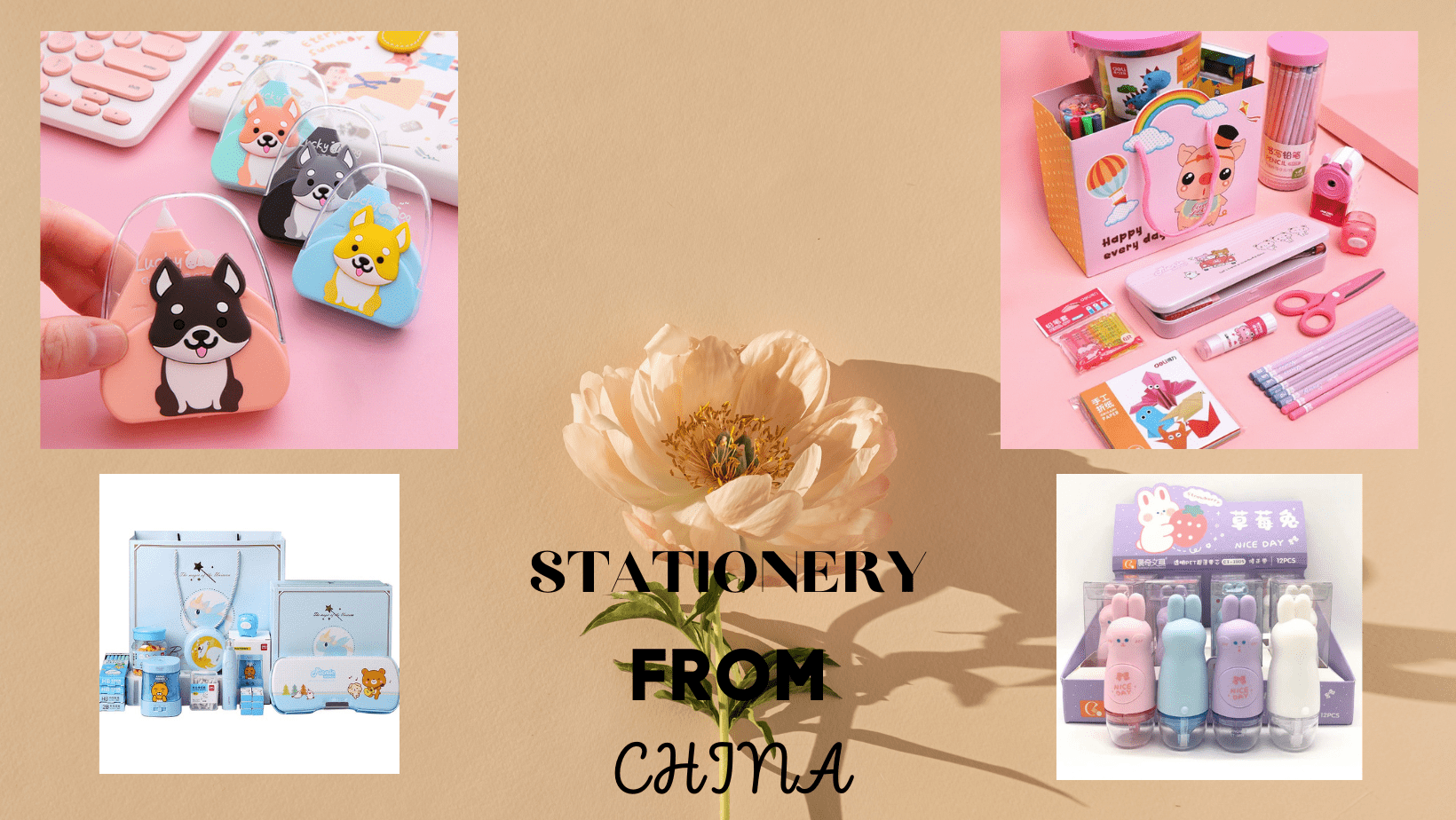 Importing stationery products from China to Malaysia has become increasingly popular for small and medium-sized businesses. The availability of a wide range of high-quality stationery at competitive prices makes it an attractive option. However, navigating the logistics of international shipping and ensuring a smooth transaction can be daunting. In this comprehensive guide, we will explore the process of importing stationery from China to Malaysia, highlighting the services offered by CIEF Worldwide Sdn Bhd and providing valuable insights for a successful importation journey.
Quality and Affordability
Chinese stationery products have gained a reputation for their exceptional quality and affordability. From pens and pencils to notebooks and art supplies, the Chinese market offers a diverse range of stationery items to suit various needs and preferences. When sourcing stationery from China, it's crucial to identify reliable suppliers who can provide high-quality products that meet your specific requirements.
Step 1: Finding the Right Supplier
To begin your importation process, you need to find trustworthy suppliers in China who can fulfill your stationery needs. Online platforms like Alibaba, 1688 and others are excellent resources for discovering potential suppliers. Take the time to research and vet each supplier thoroughly. Look for suppliers with positive reviews, a good track record of delivering quality products, and clear communication channels.
Step 2: Product Selection and Precautions for Packaging
When importing stationery products, it's important to be specific about the type of stationery you require. Whether it's pens, pencils, markers, or other items, clearly communicate your specifications to the supplier. Additionally, consider any specific precautions necessary for packaging delicate items to ensure they arrive in Malaysia in pristine condition. Communicating your packaging requirements to the supplier is crucial in avoiding damages during transit.
Step 3: Payments
One significant challenge in international trade is making secure and efficient payments to suppliers in China. CIEF Worldwide Sdn Bhd offers a reliable money transfer solution that simplifies the process for Malaysian businesses. Through their China Bank Transfer service, you can convert MYR to RMB and transfer funds directly to your supplier's personal or company bank account in China. We also provide 1688 Payment service to help you to pay on 1688 platform.
Step 4: Shipping Solutions
CIEF Worldwide Sdn Bhd provides comprehensive shipping solutions tailored to your stationery importation needs. They offer two main services: Sea Shipping LCL and Full Container Service.
Sea Shipping LCL:
For smaller quantities of stationery items, the Sea Shipping LCL service is an ideal choice. With the Small Parcel Consolidation option, you can purchase goods in small parcels and have them consolidated into one bulk shipment, reducing costs significantly. Shipping costs are calculated based on weight (kgs) and cubic meter (CBM). CIEF Worldwide Sdn Bhd ensures door-to-door delivery and handles the customs clearance process, eliminating the need for customers to pay additional taxes. In remote areas of Malaysia, there may be additional charges.
Full Container Service:
For larger quantities of stationery, the Full Container Service provided by CIEF Worldwide Sdn Bhd is the most efficient option. This service involves consolidating all your stationery products into a single container for shipment. By utilizing a full container load method, logistics costs for importers are significantly reduced. CIEF Worldwide Sdn Bhd also assists customers in checking their product HScode and optimizing it to further minimize costs. Additionally, they offer guidance on obtaining necessary import licenses, such as SIRIM or CIDB, ensuring a smooth and compliant importation process.
Conclusion
Importing stationery from China to Malaysia can be a lucrative endeavor for small and medium-sized businesses. By leveraging the quality and affordability of Chinese stationery products, coupled with the logistics services provided by CIEF Worldwide Sdn Bhd, you can streamline your importation process and achieve success in the Malaysian market. Whether you opt for Sea Shipping LCL or the Full Container Service, CIEF Worldwide Sdn Bhd's expertise in logistics and money transfer solutions ensures a seamless and hassle-free experience.
To explore CIEF Worldwide Sdn Bhd's services in greater detail, please visit the following links: