Stay Dry in Style: The Ultimate Guide to Raincoats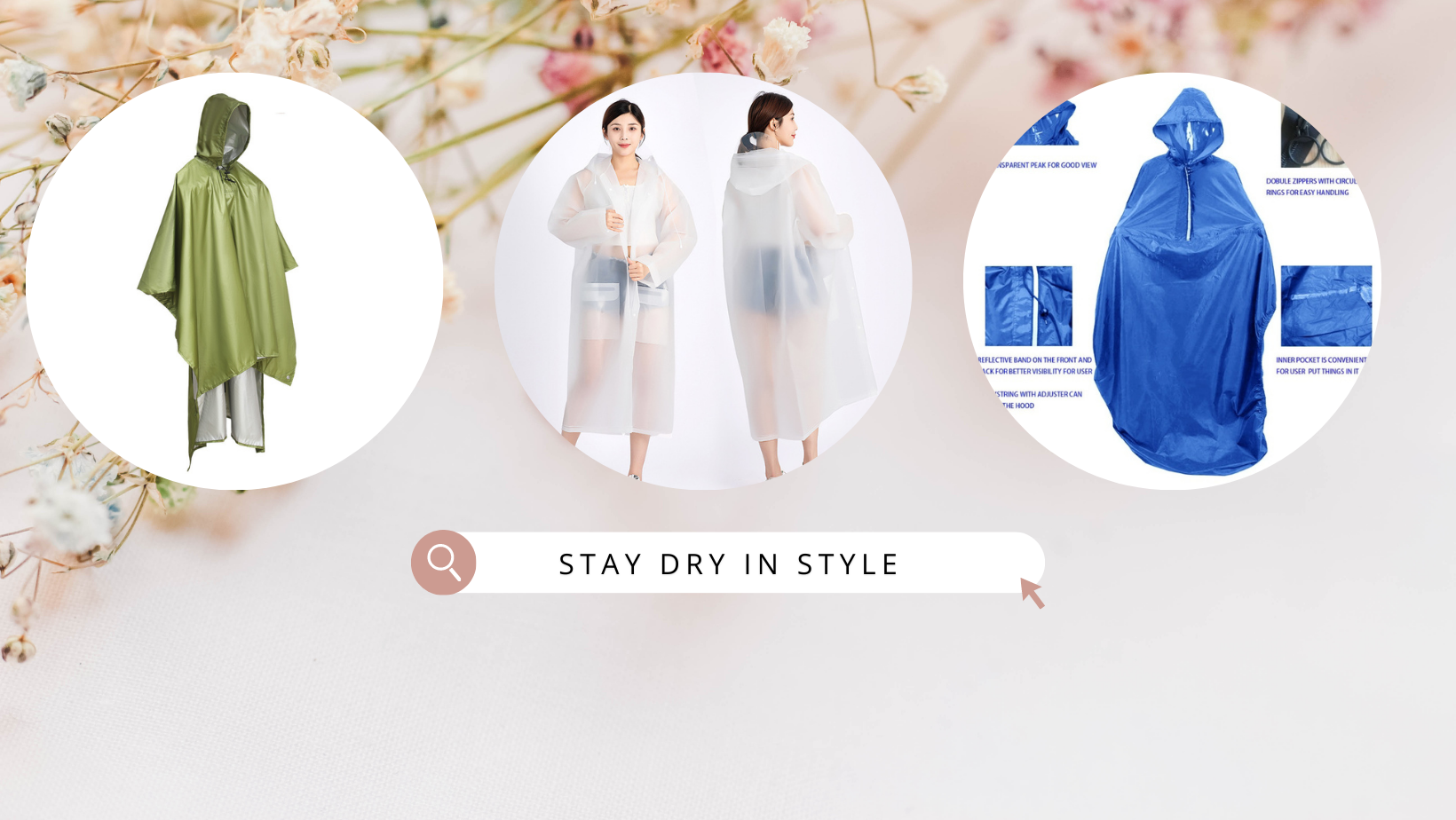 Picture this: You're walking down the bustling streets of Kuala Lumpur, when suddenly, dark clouds roll in and rain starts pouring down. Your heart sinks as you realize you forgot your umbrella. But fear not! With the perfect raincoat, you can embrace the rain and stay dry in style.
Raincoats are a must-have item, especially in a country like Malaysia, where rainfall is a regular occurrence. Whether you're heading to work, exploring the vibrant night markets, or embarking on an outdoor adventure, a raincoat can be your trusty companion.
In this comprehensive guide, we'll dive into the world of raincoats, exploring their different types, materials, and features. We'll also discuss how CIEF Worldwide Sdn Bhd, a leading logistics company specializing in shipping solutions from China to Malaysia, can assist you in importing the perfect raincoat and ensure a seamless purchasing process.
Types of Raincoats: Finding Your Perfect Fit
Raincoats come in various styles, each offering unique benefits. Let's explore the most common types of raincoats:
Classic Raincoat
The classic raincoat, also known as a trench coat, is a timeless choice. Its sleek design, often featuring a belt, exudes elegance and sophistication. Made from waterproof materials such as PVC or polyester, classic raincoats provide excellent protection against rain and wind.
Packable Raincoat
For those on the go, a packable raincoat is a game-changer. These lightweight and compact raincoats can be easily folded and stored in a bag or backpack. With their portability, you'll never be caught off guard by unexpected showers.
Poncho
If you prefer a more relaxed and casual style, a poncho might be the perfect choice. Ponchos offer ample coverage and are often made from waterproof nylon or polyester. Their loose fit allows for easy movement and ensures breathability during humid rain showers.
Sports Raincoat
For outdoor enthusiasts and adventurers, sports raincoats are a go-to option. These specialized raincoats are designed with features like adjustable hoods, ventilation systems, and moisture-wicking fabrics to keep you comfortable and protected during strenuous activities.
Materials: Choosing the Right Shield
Raincoats are crafted from various materials, each offering distinct advantages. Let's explore the most common raincoat materials:
PVC (Polyvinyl Chloride)
PVC raincoats are highly waterproof and provide excellent protection against heavy downpours. Their glossy appearance adds a stylish touch to any rainy day outfit. However, PVC raincoats can be less breathable compared to other materials.
Polyester
Polyester raincoats strike a balance between waterproofness and breathability. They are lightweight, durable, and often more affordable. Polyester raincoats are available in a wide range of colors and designs, allowing you to express your personal style.
Nylon
Nylon raincoats are renowned for their exceptional water resistance. They are often treated with a waterproof coating or laminate, enhancing their ability to repel water. Nylon raincoats are known for their durability and are a popular choice among outdoor enthusiasts.
Gore-Tex
Gore-Tex is a high-performance fabric widely used in premium raincoats. It offers superior waterproofing while maintaining excellent breathability. Gore-Tex raincoats are ideal for those seeking top-notch protection without compromising comfort.
Features: Unlocking the Potential of Your Raincoat
When selecting a raincoat, consider the following features to ensure optimal functionality and comfort:
Hood
A well-designed hood is essential for keeping your head dry. Look for raincoats with adjustable hoods that provide a snug fit and protect your face from raindrops.
Sealed Seams
To prevent water from seeping through the stitching, opt for raincoats with sealed seams. Taped or welded seams enhance waterproofness and keep you dry even in heavy rain.
Ventilation
Rainy days in Malaysia can be humid, and ventilation is crucial to avoid discomfort. Look for raincoats with vents or mesh lining that allow airflow, preventing excessive sweating and maintaining breathability.
Pockets
Pockets are not just a fashionable addition; they offer practicality too. Raincoats with pockets provide convenient storage for your essentials, such as your phone, keys, or wallet, keeping them safe and dry.
Importing Raincoats: Your Hassle-Free Solution
Now that you have a better understanding of raincoat types, materials, and features, it's time to explore how CIEF Worldwide Sdn Bhd can assist you in importing high-quality raincoats from China to Malaysia. As a leading logistics company, CIEF Worldwide offers a range of services tailored to the needs of small and medium-sized businesses.
Sea Shipping LCL and Full Container Service
CIEF Worldwide provides reliable sea shipping solutions, including LCL and full container services. With their sea shipping LCL options, you can consolidate small parcels into one bulk shipment, reducing costs and ensuring efficient delivery. Their full container service allows for seamless transportation of larger quantities of raincoats, optimizing logistics costs for importers.
Money Transfer Solution
CIEF Worldwide understands the importance of smooth transactions when importing goods. With their money transfer solutions, Malaysians can easily make RMB payments to their China suppliers. Whether it's a China bank transfer or payment to the 1688 platform order, CIEF Worldwide ensures secure and hassle-free transactions, providing peace of mind to their customers.
Conclusion
In conclusion, finding the perfect raincoat is a game-changer for staying dry and stylish in Malaysia's frequent rain showers. From classic trench coats to packable raincoats and sports raincoats, there's a style for everyone. Consider the materials and features that best suit your needs, ensuring comfort and protection.
When importing raincoats from China to Malaysia, CIEF Worldwide Sdn Bhd offers comprehensive logistics solutions, including sea shipping LCL, full container service, and efficient money transfer options. Their expertise and commitment to customer satisfaction make them the ideal partner for your raincoat importation needs.
Embrace the rain, stay dry, and explore Malaysia with confidence, knowing that your raincoat is your reliable shield against unexpected showers.
For more information on CIEF Worldwide's services and to embark on your raincoat importing journey, visit the following links:
Stay dry, stay stylish, and let CIEF Worldwide Sdn Bhd be your trusted logistics partner for all your raincoat importing needs.