Dive into Style: Your Ultimate Guide to Swimsuits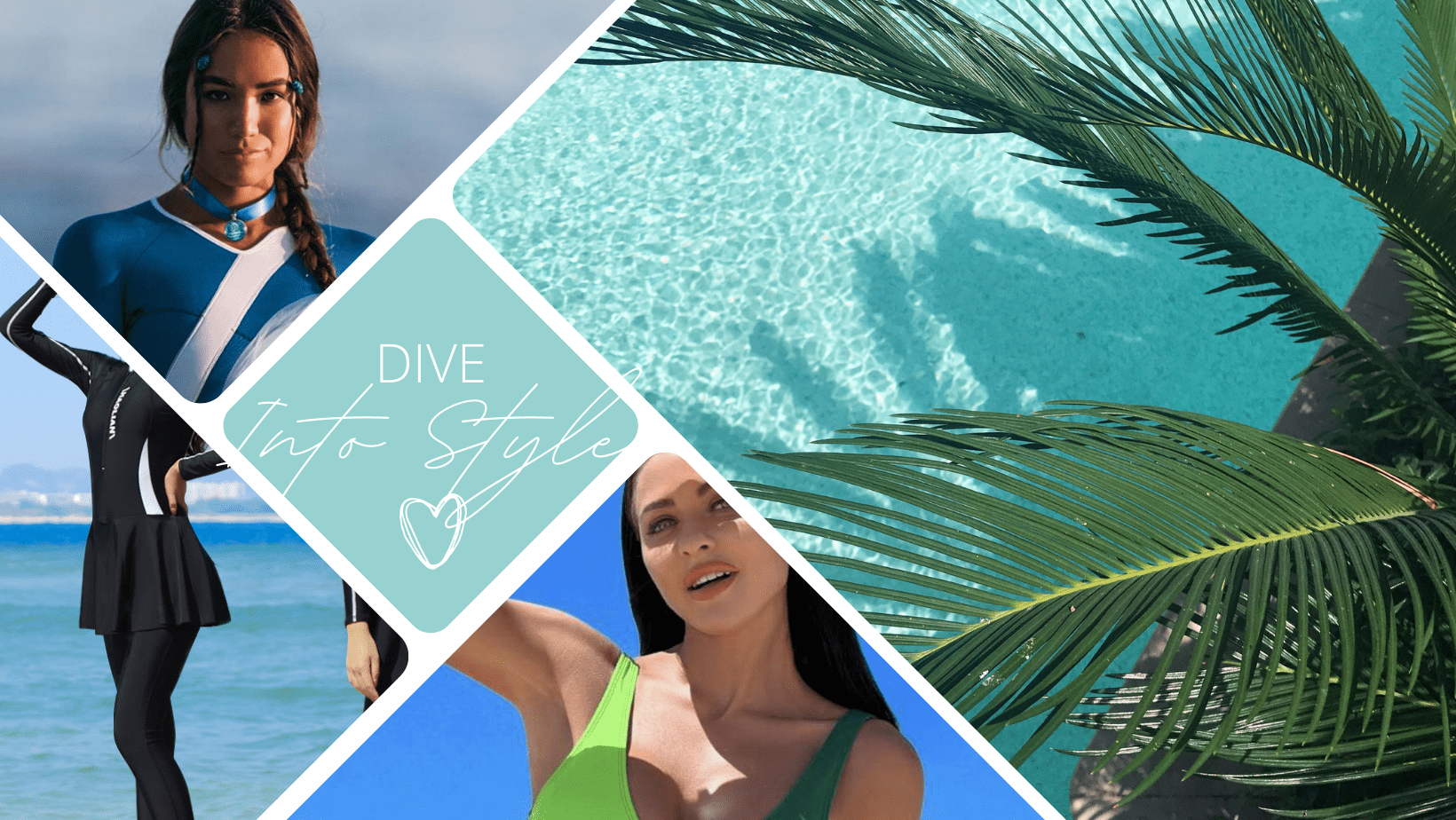 Picture yourself lounging by the crystal-clear waters of a tropical beach, the sun kissing your skin, and the cool ocean breeze gently caressing your face. What's missing? A fabulous swimsuit that not only fits you like a glove but also showcases your unique style. In this comprehensive guide, we'll dive into the world of swimsuits, exploring different styles, materials, and tips for importing them from China to Malaysia. So, get ready to make a splash with the perfect swimsuit that will turn heads wherever you go!
As the saying goes, "One size fits all" does not apply to swimsuits. Each individual has their own body type, preferences, and style. Let's embark on a journey to discover the perfect swimsuit that flatters your figure and boosts your confidence.
Embrace Your Style: Types of Swimsuits
Classic One-Piece: Timeless and elegant, the one-piece swimsuit offers both comfort and sophistication. It hugs your curves in all the right places while providing excellent coverage.
Bikini Bliss: Perfect for sun worshippers and those seeking a flirty, fun look, bikinis come in various styles, including triangle, bandeau, and high-waisted. Mix and match different tops and bottoms to create your unique combination.
Tankini Delight: For those who desire the coverage of a one-piece but the convenience of a two-piece, the tankini is an ideal choice. With a tank top-style upper half and bikini-style bottoms, it offers versatility and comfort.
Alluring Two-Piece: Show off your confidence with a trendy two-piece swimsuit. Whether it's a halter-neck, off-shoulder, or cut-out design, two-piece swimsuits are a popular choice for their versatility and endless style options.
Diving into Materials: Choose Quality and Comfort
When it comes to swimsuits, quality and comfort are key. Here are some popular materials to consider:
Nylon: Known for its durability and elasticity, nylon is a go-to material for swimsuits. It offers excellent shape retention, quick-drying properties, and resistance to fading from exposure to sunlight and chlorine.
Spandex: The ultimate stretch fabric, spandex provides that perfect snug fit. It ensures flexibility and freedom of movement, allowing you to swim, dive, and soak up the sun comfortably.
Polyester: A strong and lightweight material, polyester is often blended with other fabrics to enhance durability and color retention. It resists wrinkles, stretching, and shrinking, making it a reliable choice for swimwear.
Importing Swimsuits
Now that you've discovered your ideal swimsuit, it's time to bring it from China to Malaysia hassle-free. CIEF Worldwide Sdn Bhd, a trusted logistics provider, offers a range of services to streamline your importing process.
Money Transfer Solution:
CIEF Worldwide Sdn Bhd provides a secure and convenient solution for Malaysians to make RMB payments to their China suppliers. With options for China Bank Transfer and payment to 1688 Platform Order, you can effortlessly complete your transactions while avoiding frozen bank accounts and ensuring proper documentation for accounting purposes.
Sea Shipping LCL:
For your small parcel needs, CIEF Worldwide Sdn Bhd offers sea shipping LCL services. Purchase goods in small parcels and have them consolidated into one bulk shipment, reducing costs and simplifying the shipping process. Enjoy door-to-door delivery, custom clearance, and the peace of mind of not having to pay any taxes.
Full Container Service:
When it comes to larger shipments, CIEF Worldwide Sdn Bhd's full container service is your best bet. Import your swimsuit inventory by full container load, benefitting from cost savings and professional guidance. CIEF Worldwide Sdn Bhd assists with checking product HS codes, obtaining import licenses, and optimizing your logistics strategy.
Shipping Precautions: Protecting Your Swimsuits
To ensure your swimsuits arrive in pristine condition, it's crucial to take proper packaging precautions. Here are a few recommendations:
Use padded or bubble wrap to protect delicate embellishments or straps.

Place each swimsuit in a separate plastic bag to prevent color bleeding.

Consider using sturdy, waterproof packaging materials to safeguard against moisture and damage during transit.

Clearly label the packages with product information and handling instructions for smooth customs clearance.
Conclusion
As you dive into the world of swimsuits, remember that finding the perfect one is not just about style; it's also about quality and convenience. CIEF Worldwide Sdn Bhd offers a comprehensive range of logistics services, including sea shipping LCL, full container service, and a secure money transfer solution. With their expertise, you can import your swimsuits from China to Malaysia seamlessly, focusing on providing your customers with exceptional products and experiences.
So, whether you're looking for a chic one-piece, a trendy bikini, or a stylish tankini, CIEF Worldwide Sdn Bhd is your trusted partner in bringing your swimsuit dreams to life. Start making waves in the industry and explore their services today!
Find out more about CIEF Worldwide Sdn Bhd's services: