The Ultimate Guide to Importing Projectors from China to Malaysia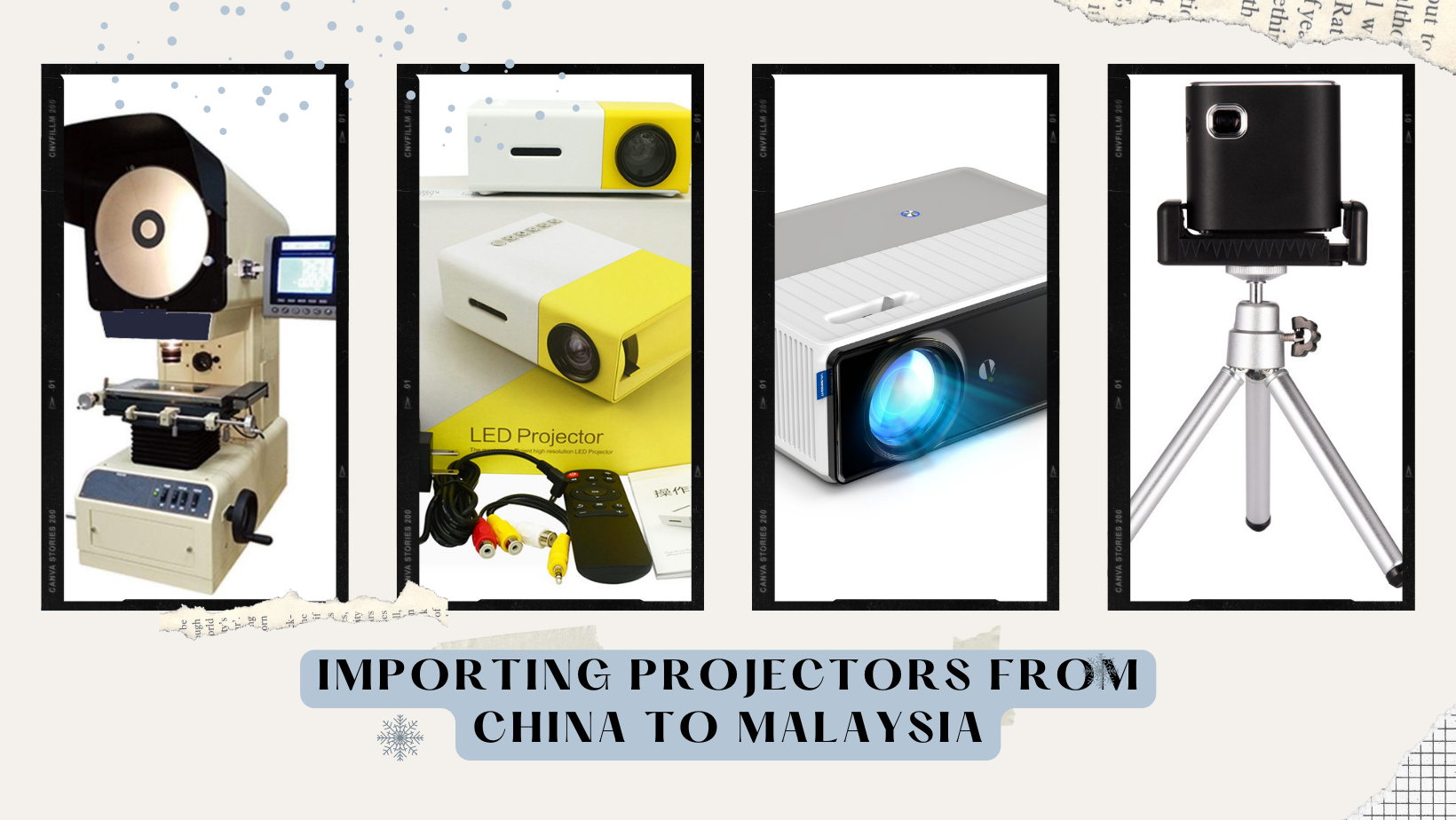 Are you in the market for a high-quality projector? In this guide, we will take you through the steps of importing projectors from China to Malaysia, highlighting the benefits and precautions along the way.
Importing Projectors from China to Malaysia
Importing projectors from China to Malaysia may seem like a complex process, but with the right guidance, it can be straightforward and efficient. Here's a step-by-step guide to help you navigate the importation process:
Research and Supplier Selection

: Start by researching reputable projector suppliers in China. Look for suppliers with a track record of providing high-quality products. Consider factors such as product specifications, pricing, and customer reviews. Once you have identified potential suppliers, establish communication to discuss your requirements and negotiate terms.
Product Specifications and Packaging

: Work closely with your chosen supplier to determine the specific projector model and specifications that meet your needs. Pay attention to the voltage compatibility, connectivity options, resolution, and other features that are important for your intended use. Additionally, discuss the packaging requirements to ensure that the projectors are properly protected during transportation.
Arrange Money Transfer

: CIEF provides reliable money transfer solutions. Whether you choose the China Bank Transfer or payment to the 1688 platform, our experts will guide you through the process and ensure secure and timely transactions. Rest assured that we provide detailed invoices for each transaction to assist you in avoiding any potential trouble with Malaysia's income tax and audit firms.
Shipping Method Selection

: Evaluate your shipping needs and choose the most suitable method from our comprehensive range of services. If you have smaller quantities, our sea shipping LCL service, with options for small parcel consolidation or big parcel shipping, provides flexibility and cost-effectiveness. On the other hand, if you require faster delivery, our air shipping LCL service is an excellent choice. Consider factors such as delivery time, shipping cost, and your specific requirements before making a decision.
Packaging and Precautions

: Proper packaging is crucial to ensure that your projectors arrive in Malaysia in pristine condition. Work closely with your supplier to ensure that the projectors are securely packaged, providing adequate protection against potential damage during transit. Consider factors such as shock resistance, moisture protection, and appropriate cushioning materials. Additionally, it's advisable to label the packages clearly with the necessary handling instructions to avoid any mishandling during transportation.
Customs Clearance and Import Regulations

: Importing goods from China to Malaysia involves complying with customs clearance procedures and import regulations. Familiarize yourself with the necessary documentation, such as commercial invoices, packing lists, and certificates of origin. If you choose our services, rest assured that we will guide you through the customs clearance process, ensuring compliance with all applicable regulations.
Delivery and After-sales Support

: Once your projectors have cleared customs, our dedicated team will oversee the delivery process. With our door-to-door delivery service, you can expect a seamless experience, knowing that your projectors will reach your desired location safely and on time. Should you have any questions, our customer support team is always ready to provide prompt and reliable after-sales support.
Conclusion
In conclusion, with our comprehensive range of logistics services, including sea and air shipping LCL, money transfer solutions, and full container services, we ensure a seamless and efficient projectors importation process. 
To learn more about our services and get started on importing projectors from China, visit our website: