Wholesale China: Unlocking a World of Possibilities for Malaysian Businesses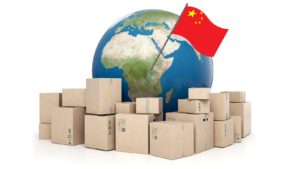 In the realm of global trade, China reigns as the wholesale leader, drawing the attention of Malaysian businesses seeking cost-effective variety. Imagine a vast marketplace uniting vendors from diverse Chinese provinces, presenting a spectrum of goods. This is wholesale China, an opportunity hub for Malaysian enterprises seeking quality at competitive rates.
What sets wholesale China apart is its expansive product range. Electronics, textiles, home goods, machinery—the options seem limitless. Malaysian entrepreneurs are enticed to explore and expand their businesses with these offerings. We'll also highlight CIEF Worldwide Sdn Bhd's pivotal role in bridging this cross-border venture.
Navigating the Import Process: A Guideline for Malaysian Entrepreneurs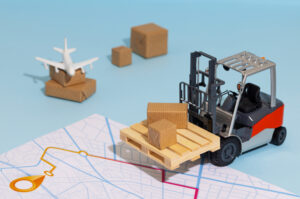 Importing from China to Malaysia can be a complex endeavor, but fear not! With the right approach and support, this journey can be both rewarding and profitable. To make this process smoother, let's break it down into essential steps:
Identifying the Right Supplier:

The key to successful importing lies in choosing reliable and reputable suppliers. Conduct thorough research, read reviews, and seek recommendations to identify suppliers who offer top-notch products and professional services.
Understanding Customs and Regulations:

Importing goods into Malaysia requires adherence to customs regulations and compliance with import laws. It's essential to familiarize yourself with the necessary documentation and procedures to avoid any unforeseen hiccups.
Leveraging the Money Transfer Solution:

To facilitate seamless transactions with your Chinese suppliers, CIEF Worldwide offers a reliable money transfer solution. Whether it's transferring MYR to RMB for bank transfers or making payments on 1688 platform orders, their services ensure secure and efficient cross-border transactions.
Exploring Shipping Solutions:

When it comes to shipping solutions, CIEF Worldwide provides a comprehensive array of options to suit your needs. From Sea Shipping LCL with consolidation functions, catering to small parcels, to Air Shipping LCL for faster delivery times, they've got you covered.
Sea Shipping LCL: With the option to consolidate goods into one bulk shipment, this service reduces costs significantly. Customers can also enjoy door-to-door delivery and custom clearance, making the entire process seamless and hassle-free.
Air Shipping LCL: Designed for businesses seeking quicker delivery, this option ensures timely shipments without compromising on quality. Again, door-to-door delivery and custom clearance are included, simplifying the entire process.
Full Container Service:  For larger-scale operations, the Full Container Service is the ideal choice. It provides businesses with the convenience of shipping a full container load, while CIEF Worldwide offers expert guidance on product HS codes and import licensing.
Conclusion: Empowering Malaysian Businesses with Wholesale China
The world of wholesale China holds boundless opportunities for ambitious Malaysian businesses. The treasure trove of products and the potential for growth can lead to remarkable success stories. With the right freight forwarder, CIEF Worldwide Sdn Bhd understanding of regulations, a reliable money transfer solution, and flexible shipping options, you'll be well-prepared to unlock the full potential of this market.
For more information on CIEF Worldwide Sdn Bhd's services: