Importing Cosmetics from China to Malaysia: A Complete Guide for Small and Medium Enterprises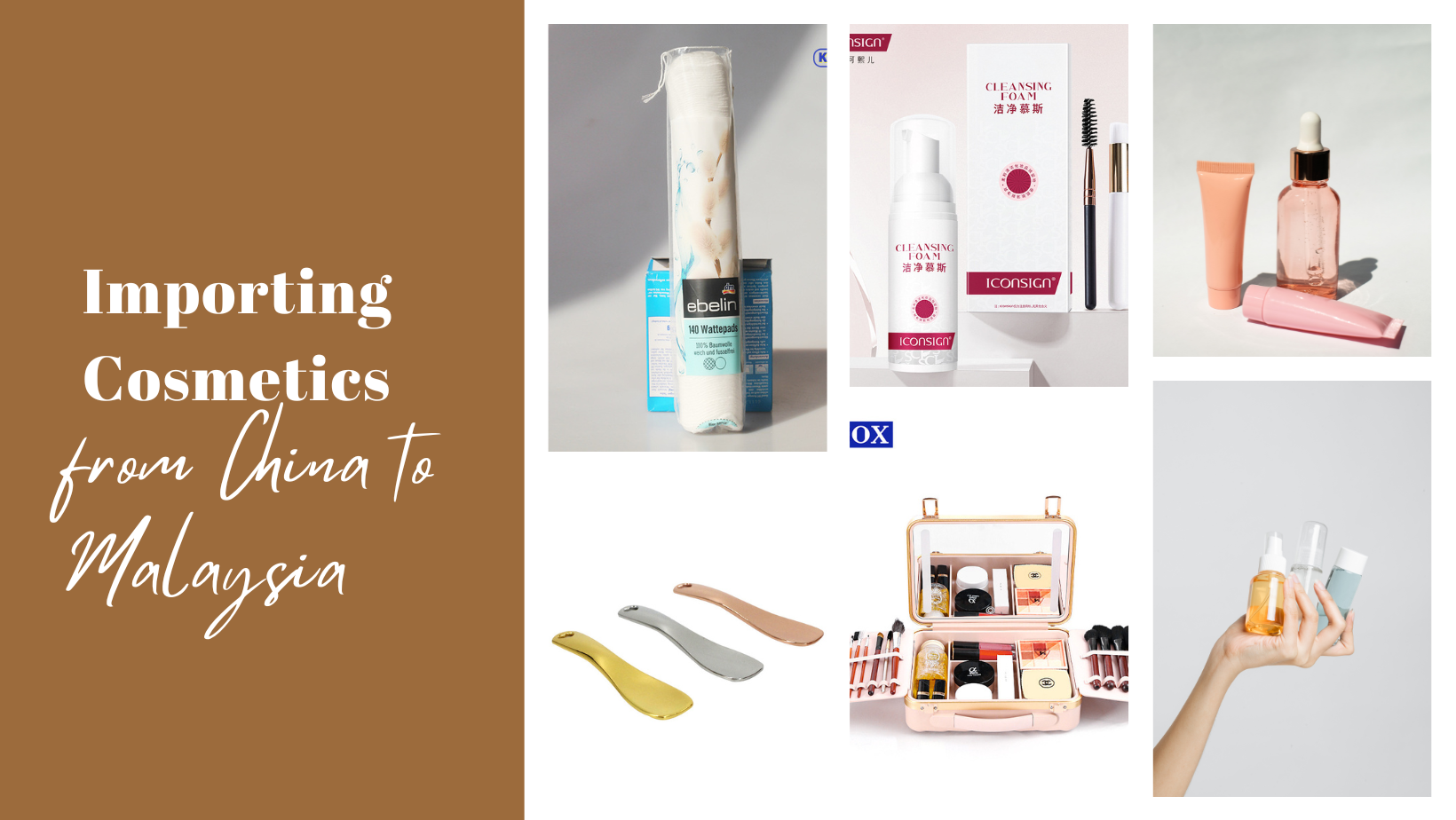 Are you a Malaysian small or medium enterprise looking to import cosmetics from China? If so, you've come to the right place! In this comprehensive guide, we will take you through the entire process of importing cosmetics from China to Malaysia. We'll cover everything from choosing the right shipping solutions to ensuring smooth money transfers. So, let's dive in and explore how CIEF Worldwide Sdn Bhd can assist you in your journey!
Before we delve into the import process, let's take a moment to understand the world of cosmetics. Cosmetics are beauty and personal care products that enhance our appearance and well-being. From skincare to makeup, these products have become an essential part of our daily lives. As a Malaysian business, importing cosmetics from China can open up a world of opportunities for you.
Choosing the Right Shipping Solution
When it comes to importing cosmetics, CIEF Worldwide Sdn Bhd offers a range of shipping solutions to meet your specific needs. Let's explore two popular options:
1. Sea Shipping LCL
Sea Shipping LCL (Less than Container Load) is an ideal choice for small parcel shipments. With CIEF's consolidate function, you can purchase goods in small parcels and have them consolidated into one bulk shipment, reducing costs. Shipping costs are calculated based on weight (kgs) and cubic meter (CBM). Additionally, CIEF provides door-to-door delivery and custom clearance services, ensuring a hassle-free experience. To learn more about Sea Shipping LCL, visit link. (https://www.cief-malaysia.com/services-sea-shipping/)
2. Full Container Service
If you have larger quantities of cosmetics to import, CIEF's Full Container Service is the way to go. By opting for a full container load, you can save significantly on logistics costs. CIEF's team of experts will guide you through the process, from checking product HS codes to obtaining necessary import licenses. This service ensures a smooth and efficient import process. To explore the benefits of Full Container Service, visit link. (https://www.cief-malaysia.com/full-container-load-fcl/) 
Money Transfer Solutions
Ensuring smooth and secure money transfers is a crucial aspect of importing cosmetics. CIEF Worldwide Sdn Bhd provides two convenient methods for Malaysians to make payments to their China suppliers:
1. China Bank Transfer
CIEF can convert MYR to RMB and transfer the funds directly to your supplier's personal or company bank account in China. This method offers a secure and reliable way to make payments, ensuring peace of mind for both parties involved.
2. Payment to 1688 Platform Order
If you're using the popular 1688 platform to place orders, CIEF can assist you in making payments without worrying about a frozen bank account. With legitimate local invoices, CIEF ensures a seamless transaction process. Our expert consultants are also available to guide you in choosing the most cost-efficient and legal payment options. Learn more about our Money Transfer Solutions at link (https://www.cief-malaysia.com/exchange-system/) .
Packaging Precautions for Cosmetics
When importing cosmetics, proper packaging is crucial to ensure the integrity and safety of the products. Different cosmetic products require specific precautions to avoid any damage during transit. For example:
1. Fragile Cosmetics
Fragile cosmetics, such as glass bottles or delicate powders, need to be securely packaged to prevent breakage. Bubble wrap, cushioning materials, and sturdy outer boxes should be used to provide adequate protection.
2. Temperature-Sensitive Cosmetics
Some cosmetics, like certain creams or serums, are sensitive to temperature changes. It's important to use insulated packaging or cold chain logistics to maintain the desired temperature during transportation.
3. Labeling and Documentation
Ensure that all cosmetics are properly labeled with product information, ingredient lists, and batch numbers. Additionally, make sure to include any necessary documentation required by regulatory authorities in Malaysia.
Conclusion
In conclusion, CIEF Worldwide Sdn Bhd is your trusted partner for importing cosmetics from China to Malaysia. With a wide range of shipping solutions, including Sea Shipping LCL and Full Container Service, along with secure money transfer options, CIEF simplifies the entire import process for small and medium enterprises. Don't miss out on the opportunities that importing cosmetics from China can offer your business.
Remember, the world of cosmetics is constantly evolving, and staying informed is key to success. Trust CIEF to handle your logistics and money transfer needs while you focus on growing your business. Import with confidence and watch your enterprise flourish!