Importing Motorcycle Parts from China to Malaysia: Your Ultimate Guide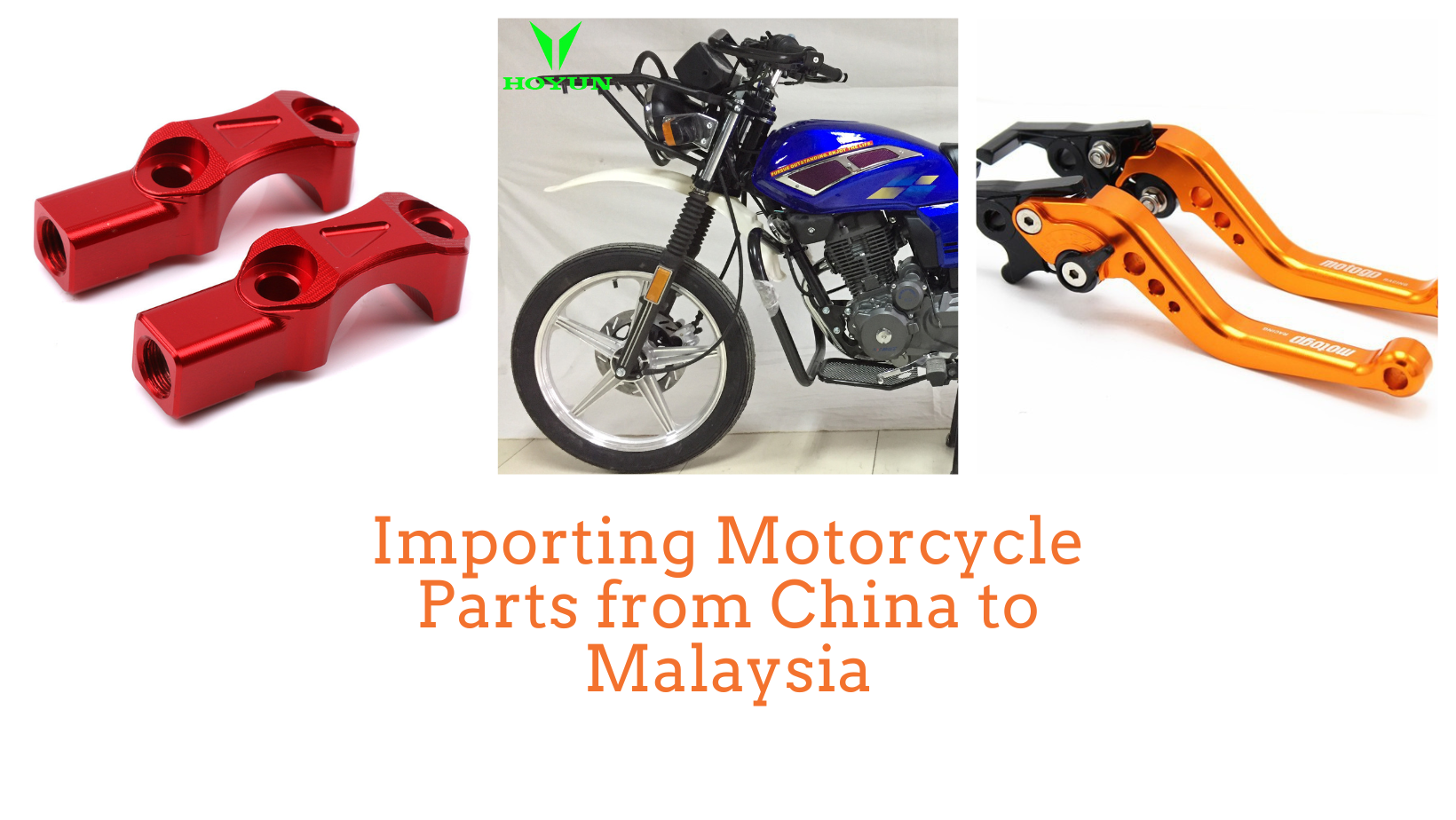 If you're a motorcycle enthusiast or run a business dealing with motorcycle parts in Malaysia, you know how crucial it is to have access to high-quality and cost-effective products. China has emerged as a leading hub for motorcycle parts production, offering a wide range of options. However, navigating the complexities of international shipping and money transfers can be daunting. In this comprehensive guide, we will walk you through the process of importing motorcycle parts from China to Malaysia with the expert assistance of CIEF Worldwide Sdn Bhd.
Chapter 1: The Thrilling World of Motorcycle Parts
Before we delve into the intricacies of importing, let's take a moment to appreciate the exciting world of motorcycle parts. Whether it's the powerful engines, sleek bodywork, reliable brakes, or the latest technological advancements, motorcycle parts play a pivotal role in enhancing the performance and aesthetics of motorcycles.
Chapter 2: Your Trusted Partner
When it comes to sourcing motorcycle parts from China, having a reliable partner is essential. You should find reputable suppliers of motorcycle parts in China. Conduct thorough research, read customer reviews, and assess the supplier's certifications and compliance with international standards. This will help ensure that you source your motorcycle parts from reliable manufacturers who prioritize quality and safety.
Chapter 3: Unraveling the Shipping Solutions
One of the key aspects of successful importing is choosing the right shipping solutions. CIEF Worldwide provides two remarkable sea shipping options for importing motorcycle parts which are LCL and FCL. 
Sea Shipping LCL: 
The "Small Parcel with Consolidate Function" allows you to purchase goods in small parcels and have them consolidated into one shipment, reducing costs significantly. On the other hand, the "Big Parcel" option offers faster delivery times, but without the consolidate function. Both services include door-to-door delivery and custom clearance, making the process seamless for you.
Sea Shipping FCL:
For those requiring a large quantity of motorcycle parts, CIEF Worldwide's Full Container Service is a game-changer. They educate and assist customers in optimizing their product HScode to reduce costs significantly. Additionally, CIEF Worldwide provides valuable guidance on obtaining import licenses and choosing between LCL and FCL for cost-effectiveness.
Chapter 4: Swift and Secure Transactions
CIEF Worldwide understands the importance of smooth money transfers when dealing with international suppliers. Their money transfer solutions allow Malaysians to make RMB payments to their China suppliers with ease. Whether you prefer China Bank Transfer or Payment to 1688 Platform Order, CIEF Worldwide ensures secure and transparent transactions, complete with proper invoices to avoid any taxation or auditing issues.
Chapter 5: Specific Precautions for Packaging Motorcycle Parts
Packaging plays a critical role in ensuring the safe delivery of motorcycle parts from China to Malaysia. Different equipment may require specific precautions, so be sure to work closely with your suppliers to make sure all the packaging are goods. Fragile components are carefully cushioned, and appropriate labeling ensures smooth customs clearance.
Conclusion
Importing motorcycle parts from China to Malaysia doesn't have to be a nerve-wracking experience. With CIEF Worldwide Sdn Bhd as your trusted partner, the process becomes seamless and efficient. From sea and air shipping to money transfer solutions and full container services, they have you covered at every step of the way. So, gear up and revamp your motorcycle business with top-quality products from China.
Visit CIEF Worldwide Sdn Bhd to explore their extensive range of services and make importing an exhilarating journey.