A Comprehensive Guide Importing Sandals from China to Malaysia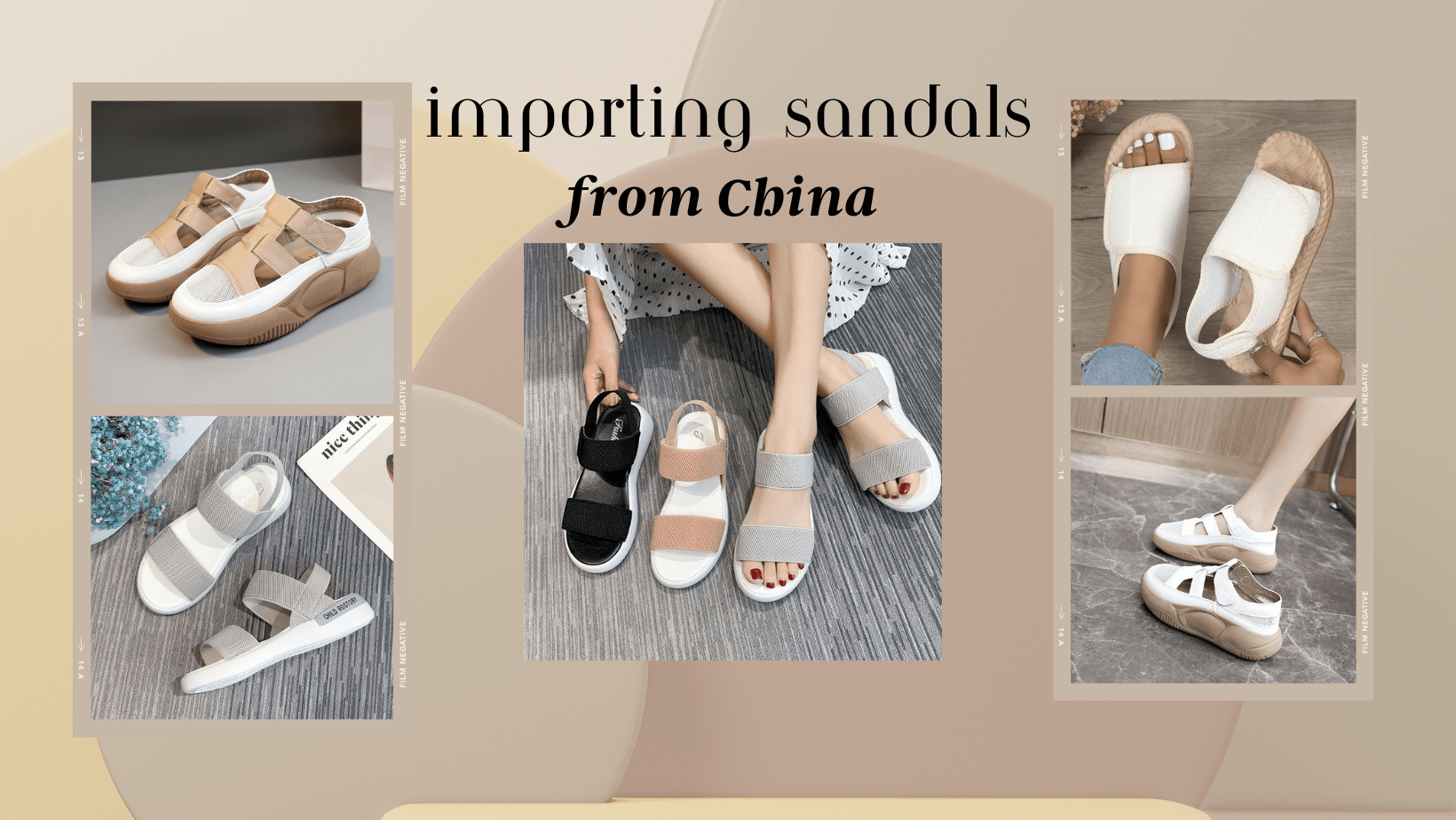 Are you a small or medium-sized company in Malaysia looking to import high-quality sandals from China? Look no further! In this comprehensive guide, we will walk you through the process of importing sandals, covering everything from choosing the right supplier to arranging logistics and money transfers. CIEF Worldwide Sdn Bhd, your trusted logistics partner, offers a range of services tailored to meet your needs, including sea shipping, full container service, and a convenient money transfer solution. Let's dive into the world of sandal imports!
Section 1: Choosing the Right Sandal Supplier in China
When importing sandals from China, it is crucial to find a reliable and reputable supplier. Conduct thorough research and consider factors such as product quality, price, production capacity, and supplier credibility. 
Section 2: Ensuring Product Quality and Safety
As sandals are a consumer product, ensuring their quality and safety is of utmost importance. Work closely with your supplier to obtain detailed product specifications, including materials used, manufacturing processes, and any applicable certifications or compliance requirements. 
Section 3: Packaging and Shipping Solutions
Proper packaging is crucial to protect the sandals during transit. Depending on the specific requirements of the sandals, CIEF Worldwide Sdn Bhd can provide guidance on the most suitable packaging materials and methods. Whether you opt for sea shipping or full container service, their experienced team will handle the logistics and ensure a smooth and timely delivery to Malaysia.
Section 4: Payment Solution
CIEF Worldwide Sdn Bhd offers a convenient money transfer solution to facilitate payments to your Chinese suppliers. With their expertise in currency conversion and knowledge of local regulations, they can assist you in making RMB payments securely and efficiently. Choose between China Bank Transfer or Payment to 1688 Platform Order, and enjoy a hassle-free transaction process.
Section 5: Precautions for Sandal Imports
When importing sandals, it is essential to take specific precautions to ensure a seamless process. Consider the following:
Proper Sizing

: Provide accurate size measurements to your supplier to avoid any discrepancies or returns due to sizing issues.
Packaging Requirements

: Different types of sandals may have specific packaging requirements. For example, delicate or embellished sandals may require extra cushioning or individual wrapping to prevent damage during transit. CIEF Worldwide Sdn Bhd can provide tailored packaging solutions based on the nature of your sandals.
Labeling and Documentation

: Ensure that all necessary labeling and documentation, including country of origin, material composition, and product descriptions, comply with Malaysian customs regulations. CIEF Worldwide Sdn Bhd can guide you through the labeling and documentation process to avoid any delays or complications.
Conclusion
Importing sandals from China to Malaysia can be a rewarding venture for your small or medium-sized company. By partnering with CIEF Worldwide Sdn Bhd, you gain access to a wide range of services tailored to your needs. Their sea shipping, full container service, and money transfer solution streamline the entire import process, ensuring a smooth and efficient experience. So why wait? Take the first step towards importing high-quality sandals today!
For more information about our services, visit:
Start your sandal import journey with CIEF Worldwide Sdn Bhd and unlock the potential for success in your business.