A Fashionable Business Venture: Tips for Successfully Importing Dresses from China to Malaysia
If you're looking to start a fashion business or simply want to import dresses from China, you're in luck! The 1688 platform offers a vast selection of dress manufacturers and wholesalers to choose from. However, with so many options available, finding the right one can be a daunting task. We've created a guide to help you navigate the 1688 platform and find the perfect dress supplier. The guide covers searching for manufacturers and wholesalers, importing, and shipping to Malaysia. So, whether you're a seasoned importer or a first-time entrepreneur, this guide will provide you with all the information you need to successfully source and import dresses from China.
Finding Manufacturers and Wholesalers on 1688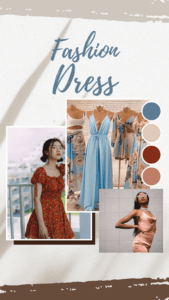 Are you interested in importing products from China but don't know where to start? It can be overwhelming to navigate the complex landscape of Chinese manufacturers and suppliers, but with a little bit of research and preparation, you can find reliable partners and start importing with confidence.
The first step is to identify what products you want to import and research the market demand and competition. Once you have a clear idea of your niche, you can start searching for manufacturers and suppliers on online marketplaces like Alibaba and 1688. These platforms allow you to search for suppliers by product category, location, and other criteria, making it easier to narrow down your options.
When evaluating suppliers, request product samples, verify their license and registration, and seek references from other customers. You should also consider factors like pricing, lead times, and quality control processes to ensure that you are getting a good deal and a reliable product.
Once you have identified a supplier and negotiated your terms, it's time to start planning your logistics and shipping. This can be a complex process, especially if you are importing large quantities of goods, so it's important to work with a reliable freight forwarder who can handle the details and ensure that your goods arrive safely and on time.
By following these steps and working with trusted partners, you can successfully import products from China and take advantage of the many opportunities available in the global marketplace.
Placing an Order and Handling Shipping
After you've negotiated a deal with your supplier, the next step is to handle the shipping logistics. This involves choosing a shipping method and arranging for the goods to be transported from China to Malaysia. There are many different shipping options available, including air freight, sea freight, and express delivery services. Each option has its own advantages and disadvantages, so it's important to consider factors like cost, speed, and reliability when making your decision.
In addition to shipping logistics, you'll also need to take care of customs clearance and other legal requirements. This can involve obtaining the necessary permits and licenses, filling out paperwork, and paying any applicable fees or taxes. It's important to stay up-to-date with the latest regulations and requirements to avoid any delays or complications.
Importing goods from China can be a complex process, especially when it comes to shipping and customs. Here are some tips to help make the process smoother:
Choose a reliable shipping company: The shipping company you choose can make a big difference in the success of your importation. Do your research and choose a company with a good reputation for timely delivery and safe handling of your goods.
Understand shipping terms: When importing from China, you can have a few of shipping methods to choose, you can also import by using a full container load to save costs, so you'll likely encounter terms such as FOB (Free on Board) and CIF (Cost, Insurance, and Freight). Make sure you understand these terms and the responsibilities they entail.
Prepare your customs documents: Customs documents are essential for importing goods into Malaysia. Make sure you have all the necessary documents, such as a commercial invoice, packing list, and bill of lading, prepared and ready to go.
Be aware of customs duties and taxes: Malaysia imposes customs duties and taxes on imported goods. Be sure to research and understand these fees so you can factor them into your budget.
Stay up-to-date on regulations: Customs regulations can change frequently. Stay up-to-date on any changes that may impact your importation to avoid unexpected delays or fees.
Conclusion
Overall, importing goods from China to Malaysia can be a complex process, but with the right resources and a bit of research, it's possible to navigate the process successfully. By taking the time to find reliable suppliers, negotiate deals, and handle shipping logistics and legal requirements, you can build a successful import business and tap into the growing demand for Chinese products in Malaysia. Importing dresses from China to Malaysia can be a profitable venture, but it requires careful planning and attention to detail. By using the 1688 platform to find reliable manufacturers and wholesalers and working with a trusted freight forwarder, you can ensure a smooth importing process. Remember to communicate effectively, conduct quality control inspections, and prepare for any unexpected issues that may arise. With these tips in mind, you can successfully import dresses from China to Malaysia and grow your business.
At our company, we believe that empowering our customers with knowledge is key to their success in purchasing from 1688. That's why we conduct weekly webinars to educate people on how to navigate the platform, find the best suppliers, and negotiate the best deals. In addition to our educational webinars, we offer convenient air and sea shipment door-to-door services from China to Malaysia. We'll handle shipping, including customs clearance and taxes, allowing you to focus on growing your business.
We also provide a Money Transfer service to help you transfer funds from MYR to RMB with ease. We provide a local invoice for your accounting needs in Malaysia to ensure accurate transaction records. Our services are designed to make your business endeavors easy and seamless as we are committed to your success.