Fitness Equipment China: A Comprehensive Guide to Importing and Shipping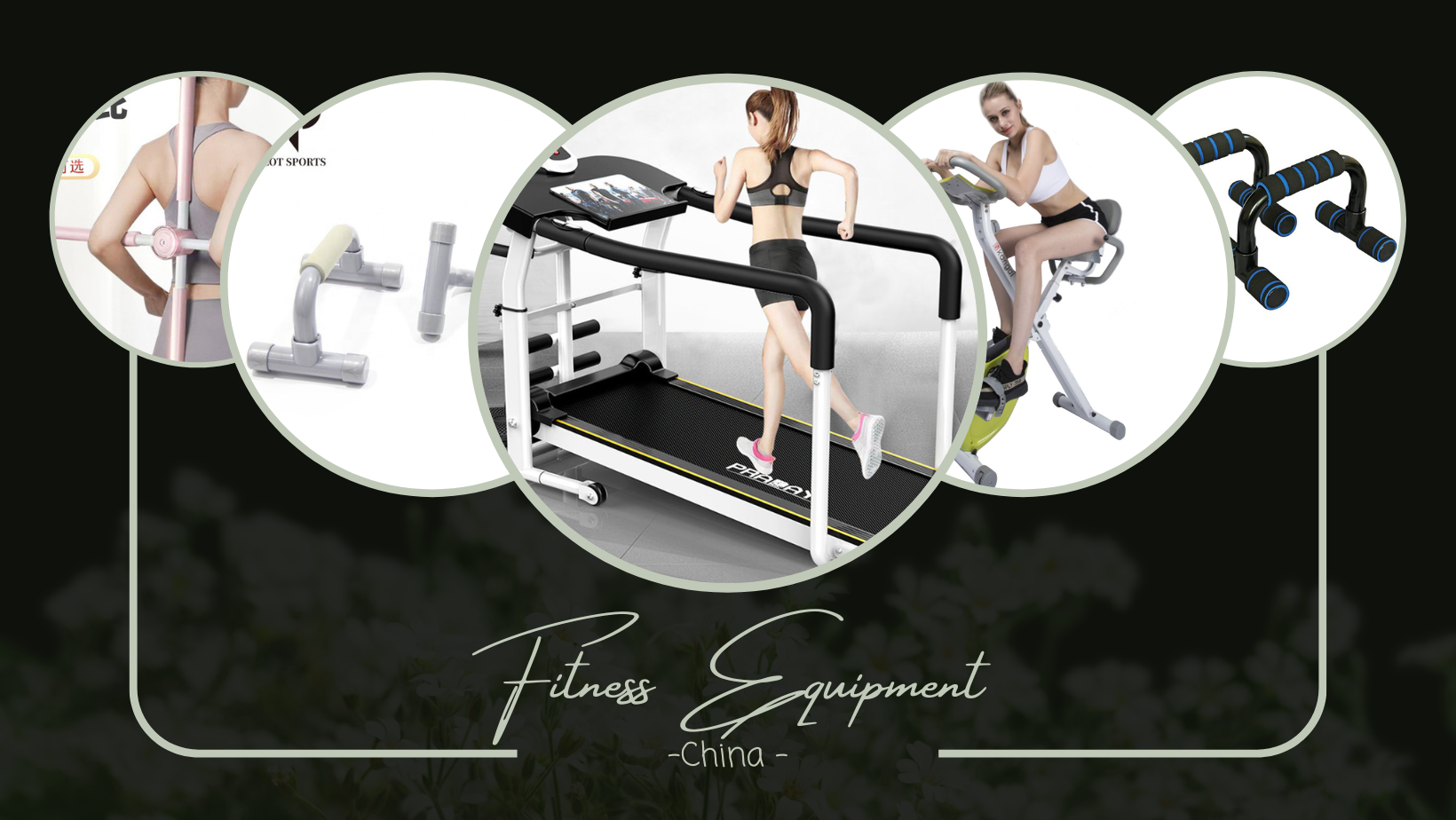 When it comes to fitness equipment, China has emerged as a global powerhouse, offering a wide range of high-quality products at competitive prices. From treadmills and exercise bikes to weightlifting equipment and yoga accessories, fitness enthusiasts and gym owners are increasingly turning to China for their sourcing needs. In this guide, we will walk you through the process of importing fitness equipment from China to Malaysia, highlighting key considerations and precautions along the way.
Understanding the Import Process
Importing fitness equipment from China requires careful planning and execution. Here is a step-by-step guideline to ensure a smooth importing experience:
1. Research and Identify Reliable Suppliers
The first step in the import process is to conduct thorough research and identify reputable suppliers in China. Look for suppliers who specialize in fitness equipment and have a proven track record of delivering high-quality products. Take advantage of online platforms, industry trade shows, and professional networks to connect with potential suppliers.
2. Product Selection and Specifications
Once you have identified potential suppliers, it's time to narrow down your options and select the fitness equipment that best suits your needs. Consider factors such as functionality, durability, safety features, and target market preferences. Clearly communicate your product specifications and requirements to the suppliers to ensure they can meet your expectations.
3. Negotiate Pricing and Terms
Negotiating pricing and terms is a critical aspect of the import process. Seek competitive quotes from multiple suppliers and carefully evaluate the pricing structure, including manufacturing costs, shipping fees, and any additional charges. Be mindful of the quality-price trade-off and aim for a balance that aligns with your budget and product requirements.
4. Arrange Money Transfer with CIEF Worldwide Sdn Bhd
To facilitate smooth and secure transactions with your Chinese suppliers, CIEF Worldwide Sdn Bhd offers a reliable money transfer service. Through their China Bank Transfer and Payment to 1688 Platform Order options, you can conveniently convert MYR to RMB and transfer funds to your supplier's bank account or make payments on the 1688 platform. Enjoy peace of mind knowing that all transactions are accompanied by legitimate local invoices and adhere to legal requirements.
Link: https://www.cief-malaysia.com/exchange-system/
5. Shipping Solutions: Sea Shipping LCL and Full Container Service
Shipping fitness equipment from China to Malaysia involves careful logistics planning. CIEF Worldwide Sdn Bhd offers two efficient shipping solutions to cater to your specific needs:
Sea Shipping LCL: Small Parcel with Consolidate Function
For smaller orders, you can take advantage of the Small Parcel with Consolidate Function service. This allows you to purchase fitness equipment in small parcels and have them consolidated into one bulk shipment, reducing costs. Shipping fees are calculated based on weight (kgs) and cubic meter (CBM). Door-to-door delivery and custom clearance are included, ensuring a hassle-free experience. Keep in mind that some remote areas in Malaysia may incur additional charges.
Link: https://www.cief-malaysia.com/cief-lite-parcel-consolidation/
Sea Shipping LCL: Big Parcel
If you require faster delivery time and lower shipping costs, the Big Parcel service is ideal. While it does not include consolidation, it offers the advantage of quicker transportation. Shipping fees are calculated based on CBM only, and like the Small Parcel service, door-to-door delivery and custom clearance are included. Be aware that additional charges may apply for remote areas in Malaysia.
Link: https://www.cief-malaysia.com/services-sea-shipping/
Full Container Service
For larger orders or if you prefer the convenience of a full container load, CIEF Worldwide Sdn Bhd provides a comprehensive Full Container Service. This option allows you to optimize costs significantly by consolidating your fitness equipment into one container for shipment. Their team of experts will guide you through the process, assisting with product HScode checks, import license requirements, and cost comparisons between LCL and FCL shipping methods.
Link: https://www.cief-malaysia.com/full-container-load-fcl/
Precautions and Packaging Considerations
When it comes to packaging fitness equipment from China, it is crucial to ensure proper protection during transit. Here are some specific precautions to consider:
Sturdy Packaging

: Fitness equipment often consists of heavy and bulky items. It is essential to use robust packaging materials, such as strong cartons, foam padding, and cushioning, to safeguard the equipment from potential damage during shipping.
Secure Fastening

: Properly secure the fitness equipment within the packaging to prevent shifting or movement during transit. Consider using straps, zip ties, or bubble wrap to ensure stability and minimize the risk of any components coming loose.
Fragile Components

: Pay special attention to any fragile or delicate components of the fitness equipment. Provide additional padding or protective layers to shield these parts from impacts and vibrations during transportation.
Clear Labeling

: Clearly label the packages with essential information, including the contents, handling instructions, and any fragile or sensitive areas. This will help shipping personnel and customs officials handle the packages with care.
Conclusion
In conclusion, importing fitness equipment from China to Malaysia opens up a world of possibilities for fitness enthusiasts and businesses alike. By leveraging the money transfer service and shipping solutions provided by CIEF Worldwide Sdn Bhd, you can streamline your import process and enjoy a seamless experience. Whether you opt for Sea Shipping LCL or the Full Container Service, their expertise and commitment to customer satisfaction will ensure your fitness equipment arrives safely and efficiently.
Embark on your fitness equipment sourcing journey today and unlock the potential of Fitness Equipment China!