The Perfect Jewelry Box from China: Protecting Your Precious Treasures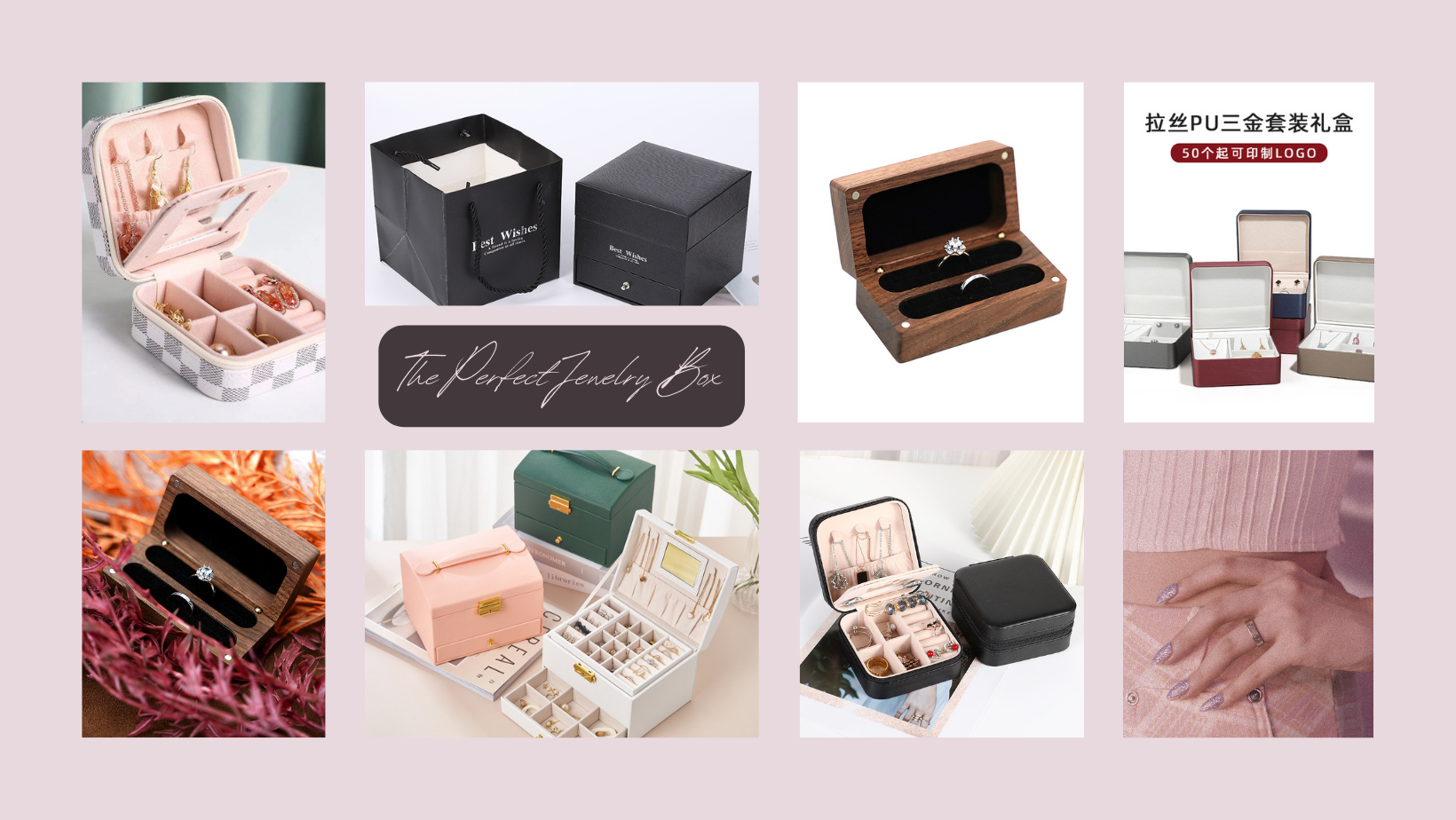 A jewelry box is not just a container; it's a sanctuary for your beloved trinkets, a testament to your unique style and personality. If you're seeking the ideal jewelry box to house your precious treasures, look no further than importing jewelry boxes from China. Whether you prefer classic elegance, modern minimalism, or ornate detailing, China jewelry boxes market offers a wide array of options to cater to your personal taste. 
When it comes to protecting your valuable jewelry, quality is of utmost importance. China jewelry boxes' manufacturers or suppliers go to great lengths to ensure that their products are made with the finest materials and impeccable craftsmanship. Their jewelry boxes are crafted with precision and attention to detail, using high-quality materials such as premium wood, luxurious velvet, and durable metal hardware. Rest assured, your jewelry will be safe and secure within our sturdy and long-lasting boxes.
Importing Your Jewelry Box
Importing goods from China to Malaysia can sometimes be a daunting task, but with the assistance of CIEF Worldwide Sdn Bhd, the process becomes smooth and hassle-free. With their expertise, you can rely on a seamless experience from the moment you place your order to the arrival of your jewelry box at your doorstep.
Sea Shipping Services
CIEF Worldwide provides convenient sea shipping options for customers. With the Small Parcel option, you can consolidate jewelry box purchases for cost-effective and efficient delivery. For larger orders, the Big Parcel option offers faster delivery and lower costs. Both options include door-to-door delivery, custom clearance, and no additional taxes for Malaysian customers.
Air Shipping Services
If time is of the essence, CIEF Worldwide's air shipping services provide expedited delivery for your jewelry box. Similar to the sea shipping options, you can choose between Small Parcel with Consolidate Function or the Big Parcel option, depending on the size and urgency of your order. With door-to-door delivery and hassle-free custom clearance, you can have your jewelry box in your hands in no time.
Money Transfer Solution
CIEF Worldwide offers a convenient money transfer solution for purchasing from China. Their China Bank Transfer service allows you to make secure RMB payments to your suppliers. They also provide a Payment to 1688 Platform Order service for worry-free payments. With transparent invoicing, you can avoid tax and audit issues.
Packaging Precautions: Safeguarding Your Jewelry Box
When it comes to packaging your precious jewelry box for shipping, special precautions need to be taken to ensure its safety during transit. At Jewelry Box China, we understand the importance of secure packaging to protect your valuable purchase. Here are some specific precautions we recommend:
Padding and Cushioning

: Your jewelry box should be well-padded and cushioned to prevent any impact or movement during shipping. Use bubble wrap, foam, or other protective materials to create a snug and secure packaging.
Box Reinforcement

: Strengthen the outer packaging by using a sturdy corrugated box or adding additional layers of cardboard. This will provide extra protection against external pressure or accidental impacts.
Fragile Stickers

: Clearly label the package as "Fragile" to alert handlers to handle it with care. This will help ensure that your jewelry box receives the necessary attention and gentle handling throughout its journey.
Sealing and Waterproofing

: Seal the package securely with strong packing tape to prevent any accidental openings and protect it from moisture or water damage.
Conclusion
In conclusion, partnering with CIEF Worldwide Sdn Bhd ensures a seamless importing process, from shipping to money transfers. Their sea and air shipping services, along with their secure money transfer solutions, provide convenience, reliability, and peace of mind. Whether you choose sea shipping or air shipping, rest assured that your jewelry box will be delivered safely and efficiently to your doorstep.
Don't wait any longer to protect and display your precious jewelry collection. Let visit their services: