Breaking Down the Process: How to Import Jewelry Wholesale from China's 1688 Platform to Malaysia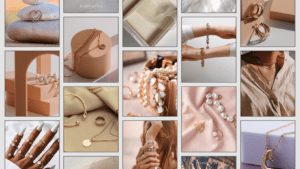 Importing jewelry wholesale from China to Malaysia can be a daunting task, but with the right knowledge and guidance, it can be a lucrative and rewarding business venture. China's 1688 platform offers an abundance of manufacturers and wholesalers that specialize in producing high-quality jewelry at competitive prices. However, navigating the platform and handling shipping can be challenging, especially for those who are new to the process. In this guide, we will break down the process of importing jewelry wholesale from China's 1688 platform to Malaysia, providing you with valuable information and tips to make the process as smooth and efficient as possible. From finding the right suppliers to handling customs clearance, we've got you covered. So, let's dive in and learn how to successfully import jewelry wholesale from China to Malaysia.
Understanding 1688 Platform/ Finding Jewelry Manufacturers and Wholesalers in China
Before you can start importing jewelry from China, you need to find reliable suppliers. Luckily, with the help of technology and the internet, it has become easier than ever to find reliable and reputable manufacturers and wholesalers in China. One of the best places to start your search is on the 1688 platform, which is a popular online marketplace in China. This platform is similar to Alibaba, but it is geared towards domestic Chinese suppliers and buyers. It offers a wide range of products, including jewelry wholesale China.
To begin your search on 1688, you first need to create an account. Once you have an account, you can start browsing through the different suppliers and products. One of the benefits of using 1688 is that the platform provides detailed information on each supplier, including their location, product range, and customer reviews.
To ensure that you find a reputable supplier, it's important to do your due diligence. Take the time to research each supplier you are interested in working with. Look for reviews from other customers, ask for references, and verify their business license and registration. This will help you avoid any scams or fraudulent suppliers.
Once you have found the right supplier, it's time to discuss the details of your order, including pricing, shipping, and delivery times. It's important to have clear communication with your supplier to ensure that everything goes smoothly.
Overall, finding the right manufacturer and wholesaler on the 1688 platform is a great way to source your products and save money. With a little research and due diligence, you can find reliable suppliers and start importing high-quality jewelry wholesale from China.
Importing and Shipping to Malaysia
Once you have finalized your product order with your supplier, you need to arrange for shipping and customs clearance. You can either opt for sea or air shipping depending on your budget and time constraints. Make sure to use a reputable logistics provider that can handle customs clearance and door-to-door delivery to your location in Malaysia.
Find a reliable logistics provider to transport your goods from China to your destination country. This can involve various modes of transportation, such as air or sea shipping, and can require different types of documentation and customs clearance processes.
It's also important to understand the costs associated with logistics and shipping, which can vary depending on factors such as the size and weight of your goods, the distance traveled, and any additional services required. Be sure to obtain quotes from multiple logistics providers to ensure you're getting a fair price.
Finally, communication is key throughout the entire logistics process. Stay in touch with your logistics provider, supplier, and other parties involved in the import process to ensure smooth operation and quick issue resolution.
Conclusion
To succeed in importing Chinese jewelry, ensure you work with reliable suppliers and reputable logistics providers. Follow these steps to find a trustworthy Chinese manufacturer and wholesaler and easily import jewelry to Malaysia.
At our company, we understand that importing products from China can be overwhelming, which is why we offer a range of services to make the process easier. Our air and sea shipment door-to-door services from China to Malaysia ensure that your products are delivered safely and promptly. We also provide a money transfer service to help you transfer funds from MYR to RMB with a legitimate Malaysia local invoice for your accounting purposes. Additionally, we conduct weekly webinars to educate people on how to purchase from 1688, so you can have the knowledge and confidence to navigate the platform and make informed purchasing decisions. Our goal is to provide you with a seamless importing experience and help you save on logistics costs.