Exploring the Brilliance of LED Display China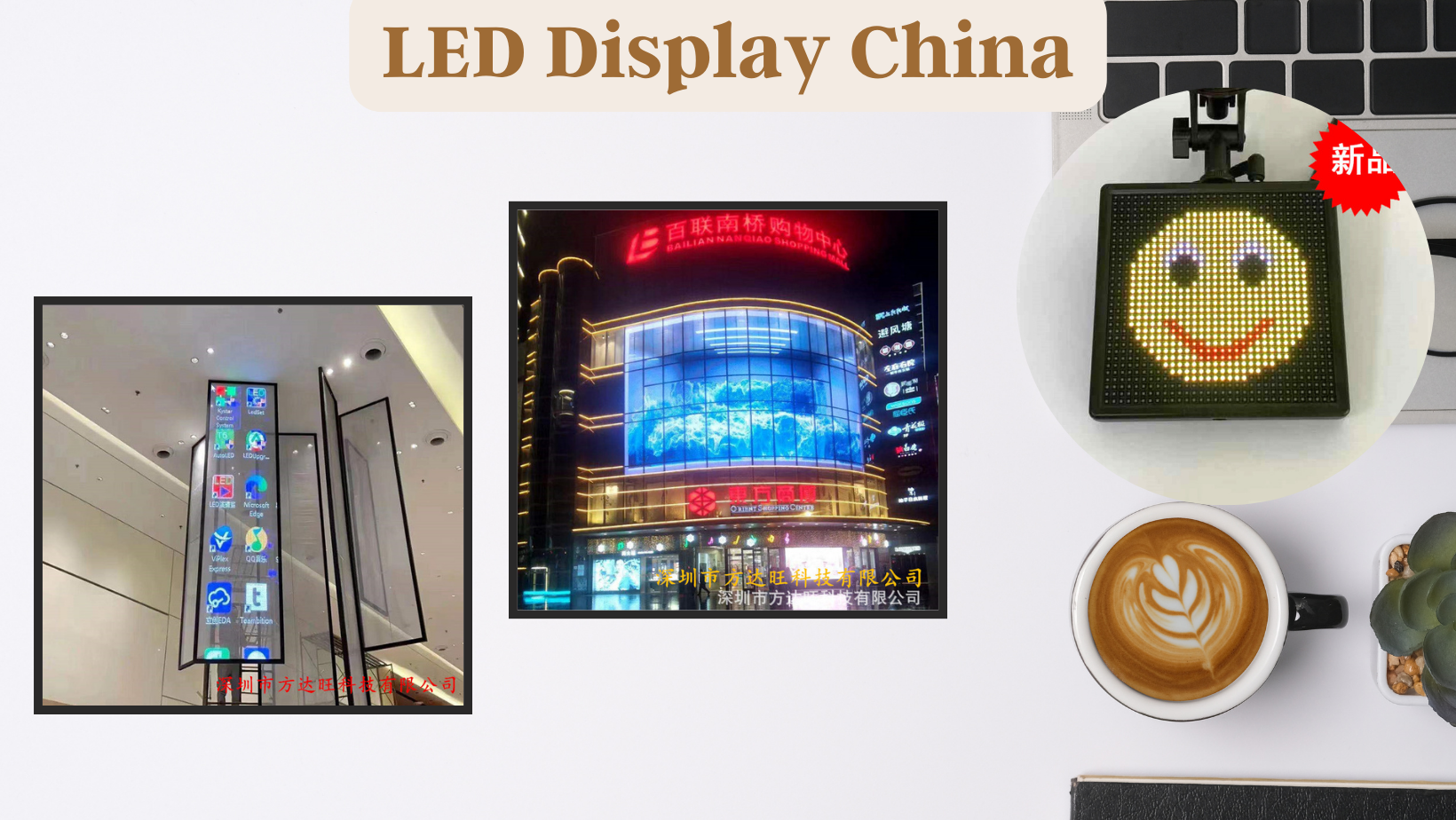 In today's dynamic world, where visual communication plays a crucial role in captivating audiences, LED displays have emerged as a powerful tool for businesses, events, and various other applications. The captivating brilliance of LED display technology from China has been transforming the way we communicate, engage, and captivate our target audience. In this article, we will delve into the world of "LED Display China" and explore its unique offerings.
LED display technology has witnessed remarkable advancements over the years, making it one of the most sought-after visual solutions. With its ability to deliver stunning brightness, vibrant colors, and exceptional clarity, LED displays have become an integral part of advertising, entertainment, sports, and many other industries. China, known for its technological prowess, has emerged as a leading player in the global LED display market, offering innovative and high-quality products.
LED Display encompasses a wide range of applications, catering to diverse industries and purposes. From outdoor advertising billboards that grab attention to indoor displays that enhance branding and ambiance, LED displays offer versatility and flexibility. They can be found in stadiums, concert halls, malls, airports, offices, and homes, delivering immersive visual experiences.
Importing LED Display China: A Guideline for Malaysian Businesses
If you are a Malaysian business looking to import LED displays from China, it's essential to understand the import process and ensure a smooth and efficient transaction. CIEF Worldwide Sdn Bhd, a renowned logistics service provider, offers comprehensive solutions to simplify the import process.
Money Transfer Solution
CIEF Worldwide Sdn Bhd provides a reliable money transfer solution, allowing Malaysians to make RMB payments to their Chinese suppliers with ease. Whether it's a personal or company bank account in China, CIEF offers efficient and secure money transfers, ensuring seamless transactions and avoiding any potential issues with Malaysia's income tax or audit firms.
Shipping Solutions
CIEF Worldwide Sdn Bhd specializes in logistics services from China to Malaysia, including sea and air shipping options. For LED displays, their sea shipping LCL (Less than Container Load) service offers cost-effective solutions. Customers can consolidate small parcels into one bulk shipment, reducing costs and ensuring door-to-door delivery with customs clearance. Alternatively, for larger parcels, the air shipping LCL service provides faster delivery times.
When importing LED displays to Malaysia, it's crucial to consider packaging precautions for optimal product condition. CIEF Worldwide Sdn Bhd provides guidelines for proper packaging, ensuring adequate protection during transit and minimizing the risk of damage.
Conclusion
In conclusion, LED display presents a world of captivating visual solutions for businesses and various industries. China's LED displays offer endless possibilities for engaging audiences with stunning brightness, vibrant colors, and exceptional clarity.
CIEF Worldwide Sdn Bhd stands as a trusted logistics partner, facilitating the import of LED displays from China to Malaysia. They provide secure and hassle-free money transfer solutions, as well as reliable and efficient sea and air shipping services, ensuring convenient and dependable transportation options.
For more information about CIEF Worldwide Sdn Bhd's services, please visit the following links: