The Ultimate Guide to Importing Watches from China to Malaysia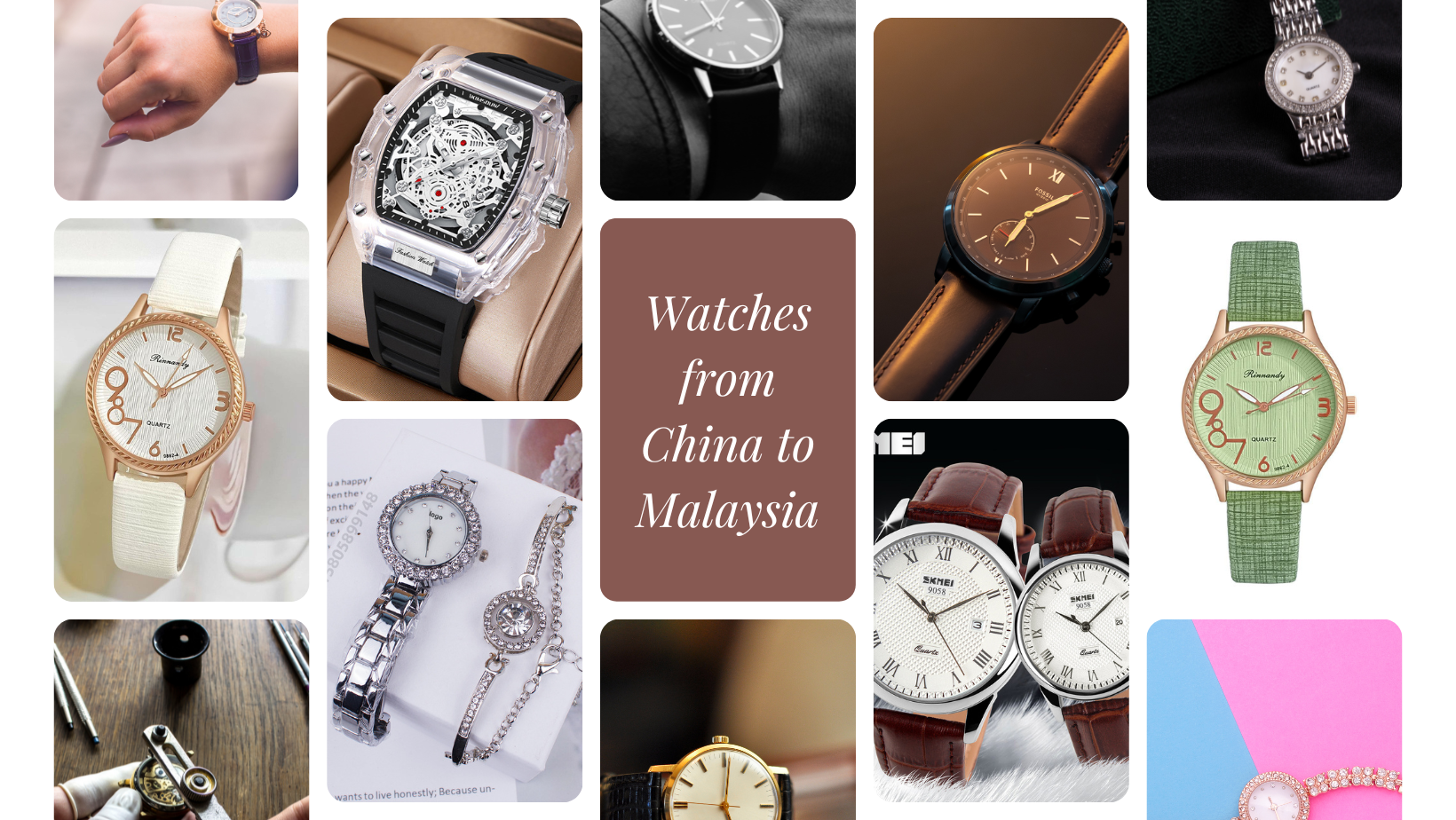 Are you looking to import high-quality watches from China to Malaysia? The booming Chinese market offers a vast selection of watches at competitive prices. However, navigating the complexities of international logistics and ensuring a smooth process can be challenging. That's where CIEF Worldwide Sdn Bhd comes in, providing comprehensive solutions for your import needs. In this guide, we will take you through a step-by-step process of importing watches from China to Malaysia, highlighting the services offered by CIEF Worldwide Sdn Bhd along the way.
China has emerged as a global leader in watch manufacturing, offering a wide range of styles, designs, and price points to cater to diverse consumer preferences. Whether you're interested in fashion watches, luxury timepieces, or smartwatches, Chinese manufacturers have you covered. The affordability and quality of Chinese watches have made them a popular choice for importers worldwide.
Research and Find Reliable Suppliers
The first step in importing watches from China is to conduct thorough research to identify reliable suppliers. Look for manufacturers with a good track record, positive customer reviews, and a strong reputation in the industry. Online platforms such as Alibaba, Global Sources, and Made-in-China are excellent resources for finding reputable suppliers.
When sourcing watches, it's essential to consider factors such as quality, design, price, and the supplier's ability to meet your specific requirements. Communicate clearly with potential suppliers, discussing product specifications, packaging details, and any customization options you may need.
Payment Solutions
Once you've identified your ideal supplier and negotiated the terms, you'll need a secure and efficient method to make payments to your Chinese suppliers. CIEF Worldwide Sdn Bhd offers reliable money transfer solutions that simplify the payment process, ensuring a smooth transaction for Malaysian importers.
With CIEF's China Bank Transfer service, you can convert Malaysian Ringgit (MYR) to Chinese Renminbi (RMB) and transfer the funds directly to your supplier's personal or company bank account in China. This method provides a convenient and secure way to make payments while minimizing the risk of financial complications.
Another option offered by CIEF is the Payment to 1688 Platform Order service. If you're purchasing watches through the 1688 platform, CIEF can handle the payment process on your behalf. This service eliminates concerns related to frozen bank accounts. CIEF also provides legitimate local invoices for your accounting purposes, ensuring a smooth import process.
Choosing the Right Shipping Solution
Shipping watches from China to Malaysia requires careful consideration of various factors, such as cost, delivery time, and safety. CIEF Worldwide Sdn Bhd offers a range of shipping solutions tailored to meet your specific needs.
Sea Shipping LCL
For smaller watch shipments, CIEF's Sea Shipping LCL service is an excellent choice. This service allows you to purchase watches in small parcels and consolidate them into a single bulk shipment, reducing costs. Shipping fees are calculated based on weight (kgs) and cubic meter (CBM).
With CIEF's Sea Shipping LCL service, door-to-door delivery and custom clearance are included, ensuring a seamless experience. Additionally, customers do not need to worry about paying any taxes. It's important to note that certain remote areas in Malaysia may incur additional charges.
Full Container Service
If you're importing a larger quantity of watches or prefer a dedicated shipment, CIEF's Full Container Service is the ideal solution. This service allows you to fill an entire container with watches, optimizing logistics and potentially reducing costs significantly. CIEF provides guidance on checking product HS codes and optimizing them to minimize expenses.
The Full Container Service includes assistance with obtaining import licenses, such as SIRIM or CIDB, ensuring compliance with Malaysian regulations. CIEF's experienced team will support you in navigating the complexities of importing watches by full container load method, ensuring a smooth and hassle-free process.
Precautions for Packaging Watches
Proper packaging is crucial when importing watches to ensure their safety during transit. Watches are delicate items that require extra care to prevent any damage or scratches. When communicating with your supplier, be specific about your packaging requirements to ensure that your watches arrive in pristine condition.
Ask your supplier to use suitable packaging materials such as bubble wrap, foam, or watch boxes to protect the watches during transportation. Additionally, request them to pack the watches tightly and secure the packaging to prevent movement and potential damage.
Conclusion
Importing watches from China to Malaysia can be a rewarding venture, offering access to a wide range of high-quality timepieces at competitive prices. To ensure a smooth and successful import process, it's essential to partner with a reliable logistics provider like CIEF Worldwide Sdn Bhd.
CIEF offers comprehensive solutions tailored to your specific needs, including money transfer services and shipping options. Their China Bank Transfer and Payment to 1688 Platform Order services simplify the payment process, while their Sea Shipping LCL and Full Container Service ensure timely delivery and customs clearance.
For more information about CIEF Worldwide Sdn Bhd's services and how they can assist you in importing watches from China to Malaysia, visit their official website:
Partner with CIEF Worldwide Sdn Bhd, and let their expertise in logistics and money transfer solutions streamline your importing process, ensuring a seamless experience and helping you bring the finest Chinese watches to the Malaysian market.