How Long Does It Take to Ship from China to Malaysia?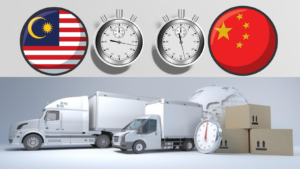 When it comes to importing goods from China to Malaysia, time is of the essence. As a business owner, you want your products to reach your customers swiftly and seamlessly. But how long does it actually take for shipments to travel from China to Malaysia? In this article, we'll embark on a journey through the world of logistics and explore the various factors that influence shipping times. So, buckle up and get ready for a tale of efficiency, convenience, and the seamless services provided by CIEF Worldwide Sdn Bhd.
The Role of Logistics: Where Efficiency Meets Delivery Speed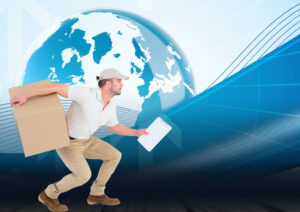 Imagine you're a Malaysian business owner, eagerly awaiting a shipment of your latest products from a supplier in China. The anticipation is high, and you're eager to get those products into the hands of your customers. But before that can happen, the logistics process comes into play.
Logistics, the backbone of international trade, involves the careful orchestration of shipments from the point of origin to the final destination. It's like a well-choreographed dance, with each step contributing to the overall efficiency of the journey.
At CIEF Worldwide Sdn Bhd, we take pride in our expertise in logistics. We understand the importance of timely and reliable deliveries, and our services are designed to ensure your products reach you without unnecessary delays. With our comprehensive shipping solutions, we're here to make your importing experience smooth and hassle-free.
Understanding Sea Shipping LCL: Finding the Right Balance
Sea shipping is a popular choice for businesses when importing goods from China to Malaysia. It offers a cost-effective solution for both small and large shipments. Let's take a closer look at how Sea Shipping LCL (Less than Container Load) works and the factors that influence its duration.
Small Parcel with Consolidate Function:
Picture this: You've ordered a variety of products from different suppliers in China. Instead of sending them separately, CIEF Worldwide Sdn Bhd provides a consolidated function. We gather all your small parcels and combine them into one bulk shipment, saving you time and reducing shipping costs.
The duration of this service depends on the time taken to consolidate your parcels and the shipping method you choose. Generally, it takes around 15 to 30 days for your shipment to arrive in Malaysia. However, factors like customs clearance and weather conditions may affect the overall shipping time.
Big Parcel:
If time is of the essence, you might opt for the Big Parcel service. While it does not include the consolidate function, it offers faster delivery times and lower shipping costs. With this option, you can expect your shipment to reach Malaysia within 10 to 20 days.
It's important to note that CIEF Worldwide Sdn Bhd provides door-to-door delivery and customs clearance services for both Sea Shipping LCL options. We handle all the logistics, so you don't have to worry about any hidden fees or taxes.
The Efficiency of Air Shipping LCL: Swift and Reliable
For time-sensitive shipments, Air Shipping LCL is the way to go. It provides a fast and reliable solution for smaller parcels, and CIEF Worldwide Sdn Bhd ensures a seamless experience for its customers.
Small Parcel with Consolidate Function:
With Air Shipping LCL, the duration is significantly reduced compared to sea shipping. Your small parcels will be consolidated and swiftly transported to Malaysia within 3 to 7 days. This is the ideal choice when urgency is paramount.
Big Parcel:
If you have larger parcels and a bit more flexibility in delivery time, the Big Parcel option is available for air shipments. Your products will reach you in approximately 5 to 10 days.
Money Transfer Solution: Simplifying Cross-Border Payments
Apart from efficient shipping services, CIEF Worldwide Sdn Bhd offers a reliable Money Transfer Solution to make RMB payments to your China suppliers hassle-free. When importing goods from China, securing a smooth and secure payment method is essential.
China Bank Transfer:
We offer a convenient solution to convert MYR to RMB and transfer the funds directly to your supplier's personal or company bank account in China. With this option, you can avoid potential payment hassles and concentrate on growing your business.
Payment to 1688 Platform Order:
For those purchasing from the 1688 platform, CIEF Worldwide Sdn Bhd can handle your payments and provide legitimate local invoices for accounting purposes. Say goodbye to worries about frozen bank accounts or unnecessary costs.
Conclusion: Seamlessly Import with CIEF Worldwide Sdn Bhd
The journey from China to Malaysia is an exciting one filled with logistics prowess, efficiency, and speed. With CIEF Worldwide Sdn Bhd as your trusted partner, importing goods becomes a breeze.
From Sea Shipping LCL to Air Shipping LCL, we offer a wide range of shipping solutions tailored to your needs. Our consolidate functions, fast delivery times, and door-to-door services ensure that your products reach Malaysia in optimal time and condition.
Furthermore, our Money Transfer Solution simplifies cross-border payments, ensuring secure transactions without any roadblocks.
Next time you think about importing from China to Malaysia, remember the expert services provided by CIEF Worldwide Sdn Bhd. With our expertise and dedication to your success, we'll make sure your business sails smoothly through the seas of international trade.
To learn more about CIEF Worldwide Sdn Bhd's services and how they can benefit your business, visit the following links: