The Journey of Quran from China to Malaysia: A Tale of Faith and Logistics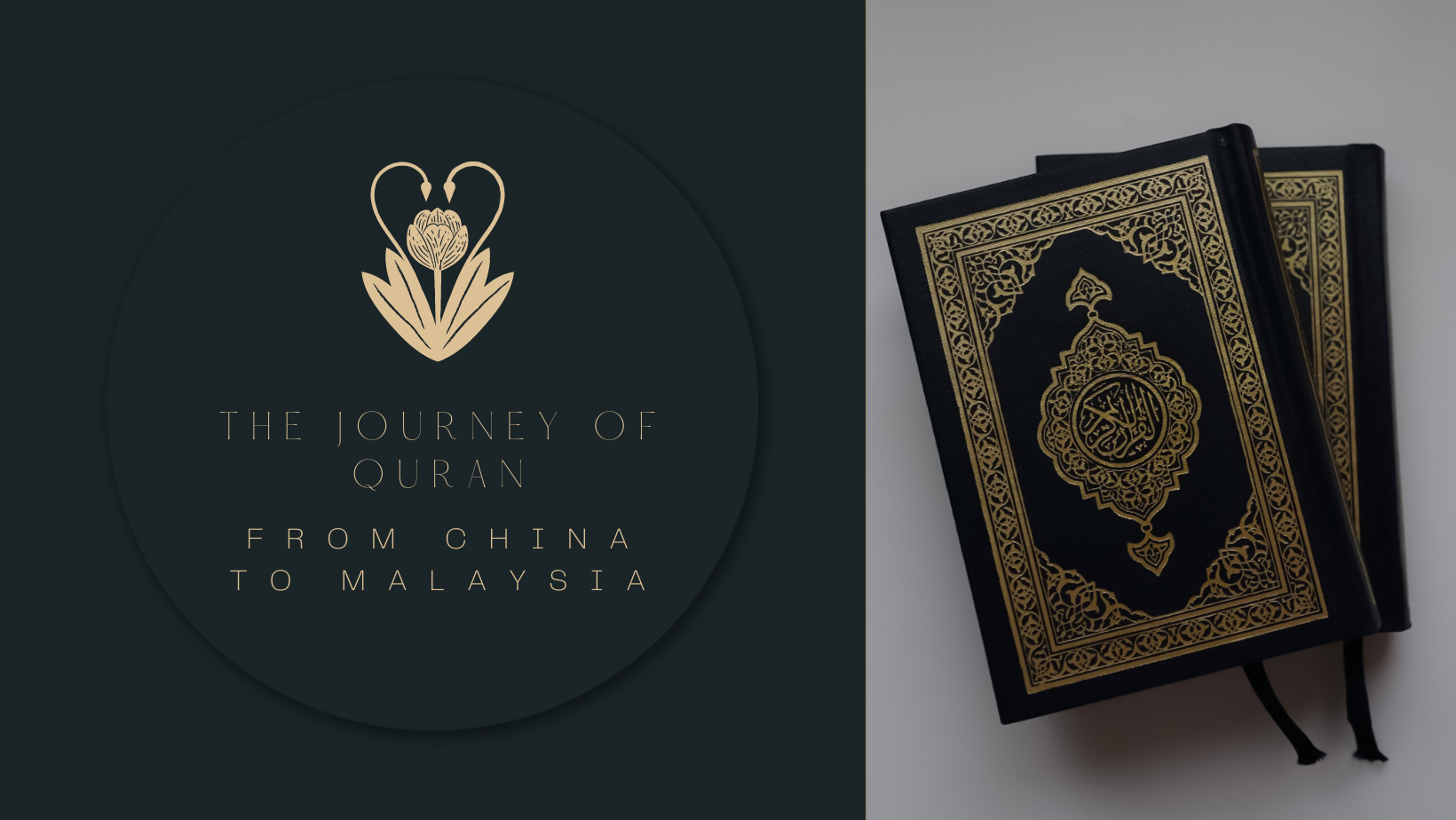 In the realm of spirituality, the Quran holds a special place as the holy book of Islam, guiding millions of believers worldwide. Join us as we uncover the world of faith and the meticulous processes ensuring the safe arrival of the Quran to believers.
CIEF Worldwide Sdn Bhd is a trusted logistics partner for importing goods from China, providing comprehensive services to Malaysian small and medium-sized enterprises. Their expertise in sea and air shipping, money transfer solutions, and full container services makes them invaluable in transporting Quranic materials seamlessly.
Sea Shipping LCL: Connecting Hearts through Consolidated Parcels
In the realm of Quranic imports, CIEF Worldwide Sdn Bhd offers a range of services tailored to meet the specific needs of customers. Small Parcel with Consolidate Function is a popular option for customers seeking to purchase Quranic goods in smaller quantities. With this service, multiple parcels are consolidated into a single bulk shipment, reducing costs and ensuring efficient transportation. The shipping costs are calculated based on weight (kgs) and cubic meter (CBM), ensuring transparency and fair pricing. However, it's important to note that certain remote areas in Malaysia may incur additional charges due to their geographical location.
For customers who prioritize faster delivery times, the Big Parcel option provides an expedited shipping experience. While it does not include a consolidation function, it offers a swifter journey and lower shipping costs. Calculated solely based on CBM, this service ensures efficiency and affordability for Quran imports. As with the Small Parcel service, remote areas in Malaysia may incur additional charges.
Both sea shipping LCL services include door-to-door delivery and custom clearance, alleviating the burden for customers. Moreover, the advantage of CIEF Worldwide Sdn Bhd's strategic placement of sorting center warehouses in Guangzhou and Yiwu becomes evident. Yiwu's convenient location benefits factories and suppliers in the Zhejiang district, saving them on China inland transport costs. This unique selling point sets CIEF Worldwide Sdn Bhd apart from other logistics providers, ensuring a smoother and more cost-effective Quran import process.
Air Shipping LCL: Fast and Reliable Quranic Imports
In addition to sea shipping, CIEF Worldwide Sdn Bhd offers air shipping services for customers seeking swift Quranic imports. Similar to the sea shipping options, customers can choose between Small Parcel with Consolidate Function or the Big Parcel service based on their requirements. The consolidation function allows for cost reduction by consolidating multiple small parcels into one bulk shipment. Meanwhile, the Big Parcel service ensures faster delivery times and lower shipping costs. Both air shipping services encompass door-to-door delivery and custom clearance, eliminating unnecessary hassles for customers. With CIEF Worldwide Sdn Bhd's commitment to providing seamless logistics solutions, customers can rest assured that their Quran imports will arrive in a timely and reliable manner.
Money Transfer Solutions: Facilitating Secure Transactions
When it comes to purchasing Quranic materials from China, CIEF Worldwide Sdn Bhd recognizes the importance of secure and efficient payment methods. In this regard, they offer a range of reliable options to ensure smooth transactions for their customers. Malaysians can utilize their money transfer solutions to make RMB payments to their China suppliers with ease. The company offers two transfer methods to accommodate varying customer preferences:
China Bank Transfer

: Customers can opt for a China Bank Transfer, which allows for the conversion of MYR to RMB and the direct transfer of funds to the supplier's personal or company bank account in China. This method ensures a secure and streamlined transaction process, minimizing any potential complications or delays.
Payment to 1688 Platform Order

: For those who prefer to make payments to their 1688 platform orders, CIEF Worldwide Sdn Bhd offers a convenient solution. Customers can entrust the company to handle the payment process, alleviating concerns about frozen bank accounts. Customers can proceed confidently with their Quran China purchases, as CIEF provides legitimate local invoices for accounting purposes. They also offers consultation services for cost-efficient and compliant payment options, avoiding unnecessary costs and potential legal issues.
Full Container Service: Optimal Efficiency for Quranic Imports
For customers engaged in larger-scale Quran imports, CIEF Worldwide Sdn Bhd's full container service proves to be invaluable. By offering a comprehensive solution for sea shipments, the company ensures a smooth and efficient process. Expert guidance is provided to customers, assisting them in checking their product HScode and optimizing it to significantly reduce costs. Import licenses are navigated with ease, ensuring compliance with relevant regulations. The company's consultation services empowers customers to make the most efficient and cost-effective choices for their Quranic imports.
The Importance of Precautions in Packaging Quran China
As the Quran holds immense significance for Muslims worldwide, it is essential to handle and package Quranic materials with utmost care and respect. Special precautions are taken to ensure that the Quran imports are packaged securely and protected from any potential damage or mishandling. Through their expertise in logistics, CIEF Worldwide Sdn Bhd guarantees that Quranic materials will be handled with the reverence they deserve, ensuring their safe arrival in Malaysia.
Conclusion
In conclusion, this article aims to provide valuable insights into the logistics processes involved in Quran imports from China to Malaysia.
To explore the services offered by CIEF Worldwide Sdn Bhd, visit the following links: