Sports Jerseys China: Unveiling the Secrets Behind Quality Imports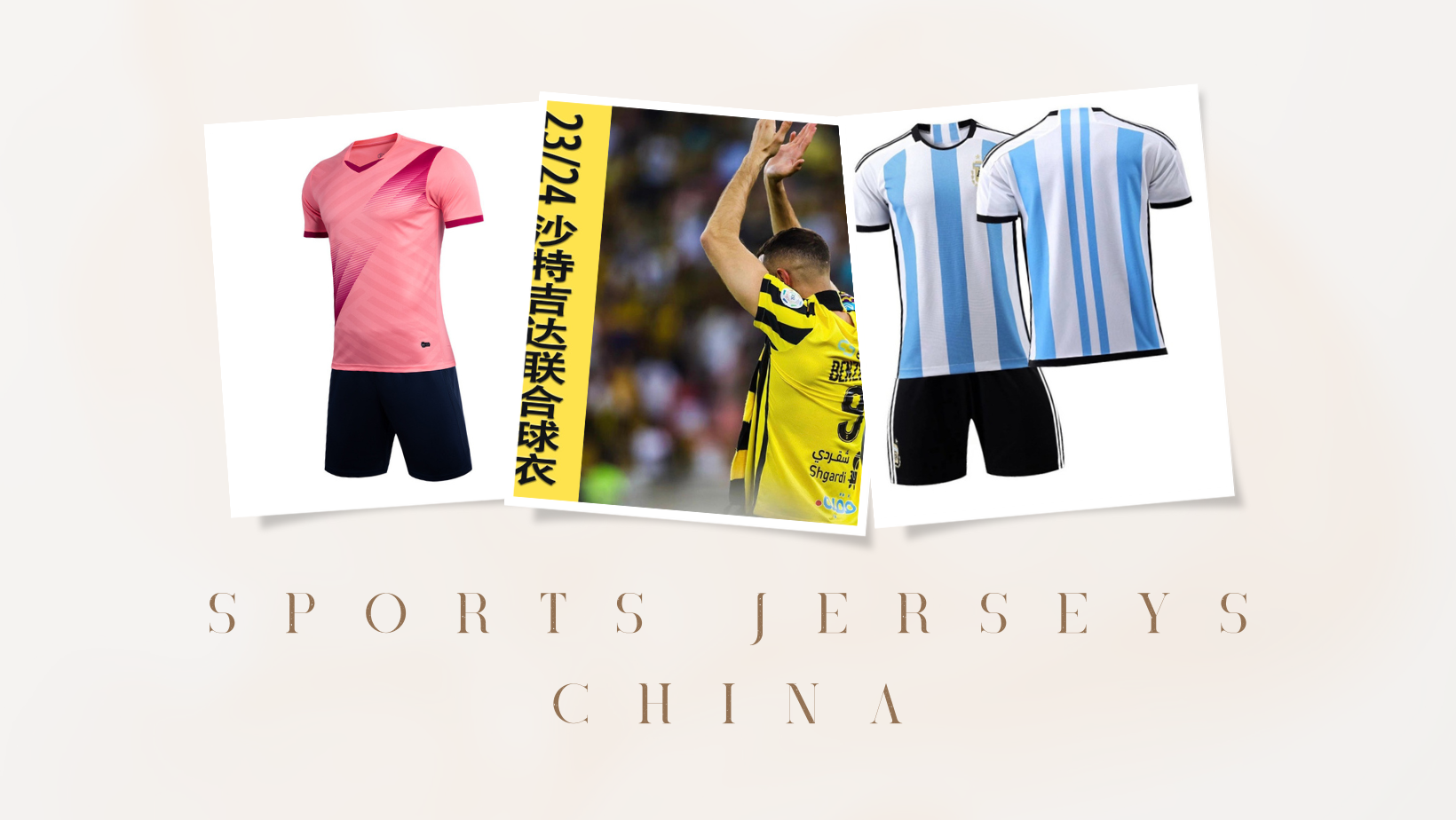 Imagine having access to a treasure trove of high-quality sports jerseys at incredibly competitive prices. If you're a sports enthusiast or a business owner looking to stock your shelves with top-notch merchandise, the idea of sourcing sports jerseys directly from China might be music to your ears.  In this article, we'll delve into the world of sports jerseys, exploring how they are imported from China to Malaysia, with the help of CIEF Worldwide Sdn Bhd's reliable money transfer and shipping solutions.
The Allure of Sports Jerseys from China
Sports jerseys are more than just memorabilia; they are an extension of one's identity and a tangible connection to their favourite athletes and teams. Many sports enthusiasts, collectors, and retailers alike turn to China for these jerseys, and there's a good reason why.
The Chinese sports jersey market has earned a reputation for delivering a perfect blend of quality and affordability. Renowned for their attention to detail and commitment to authentic designs, Chinese manufacturers have become a primary choice for individuals and businesses seeking premium sports apparel without breaking the bank.
The Appeal of Importing Sports Jerseys from China to Malaysia
You might wonder why Malaysians would opt to import sports jerseys all the way from China instead of purchasing them locally. The answer lies in the unparalleled benefits that this process offers:
Wide Selection of Jerseys:

China boasts an extensive range of sports jerseys, catering to fans of various sports, teams, and players. Whether you're an ardent football fan or a basketball aficionado, you can find your dream jersey in China.
Competitive Pricing:

One of the biggest advantages of importing sports jerseys from China is the competitive pricing. Due to the scale of production and reduced overhead costs, jerseys from China are available at significantly lower prices compared to those in local markets.
Authenticity Guaranteed:

Chinese manufacturers take great pride in producing authentic sports jerseys, using high-quality materials and adhering to official team designs. When you purchase a sports jersey from China, you can be confident that you're getting the real deal.
Customization Options:

For retailers looking to add a personal touch to their merchandise, Chinese suppliers often offer customization options such as adding logos, names, and numbers to the jerseys.
Reliable and Efficient Shipping Solutions:

Importing goods from China can be made effortless with the assistance of a reputable shipping service. They offer a variety of shipping options, ensuring that your precious jerseys reach Malaysia safe and sound.
Navigating the Importing Process
Importing sports jerseys from China to Malaysia may sound like a daunting task. But with the right guidance and support, it can become a seamless process. CIEF Worldwide Sdn Bhd, a trusted name in logistics and money transfer solutions, serves as the beacon of light for entrepreneurs and sports enthusiasts alike.
Money Transfer Solutions
One of the first challenges when importing goods internationally is handling payments efficiently and securely. CIEF Worldwide Sdn Bhd offers a robust money transfer solution that simplifies the process. Malaysians can now make RMB payments to their China suppliers effortlessly. Whether it's a China bank transfer or payments to the 1688 platform, CIEF ensures smooth and legitimate transactions.
Sea Shipping LCL
CIEF's Sea Shipping LCL (Less than Container Load) service is a game-changer for small and medium-sized companies in Malaysia. This service allows customers to purchase goods in small parcels, which are then consolidated into one bulk shipment, significantly reducing shipping costs. The shipping charges are calculated based on weight and cubic metre, ensuring transparency and cost-effectiveness. With the added convenience of door-to-door delivery and custom clearance, customers can focus on their businesses while leaving the logistics to the experts.
Full Container Service
For larger shipments, CIEF's Full Container Service is the way to go. Offering a full container load method, this service optimises costs significantly, making it an ideal option for businesses that import jerseys in bulk. The knowledgeable team at CIEF educates and assists customers in checking their product HScode to ensure smooth customs clearance. Moreover, they offer valuable insights on obtaining import licences, such as SIRIM or CIDB, making the entire process a breeze.
Conclusion
The world of sports jerseys from China offers an irresistible allure for sports enthusiasts and retailers alike. The perfect combination of quality, affordability, and customization options makes importing these jerseys to Malaysia a wise choice.
With efficient money transfer solutions and reliable shipping services, your dream of wearing authentic sports jerseys can become a reality.
To learn more about CIEF Worldwide Sdn Bhd's services and how they can benefit your business, visit the following links: