Discover the Secrets to Sourcing High-Quality Lingerie from China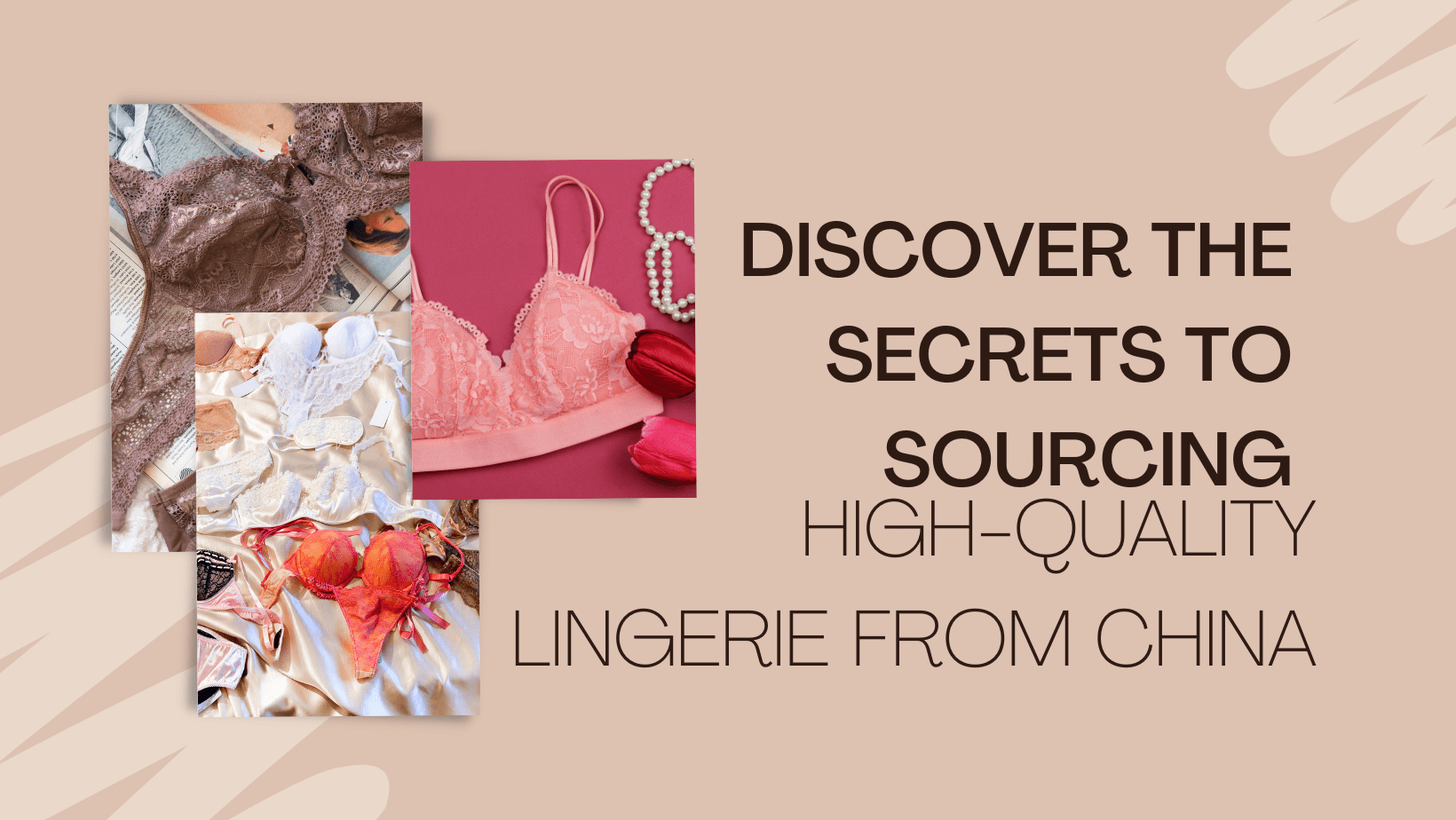 If you're in the business of lingerie, then you know the importance of finding a reliable source for high-quality products. One of the best places to look is China's 1688 platform, which is a marketplace filled with countless manufacturers and wholesalers. However, for those who are new to this platform or the importing process, it can be overwhelming to navigate. In this blog post, we will guide you through the process of finding the best lingerie manufacturers and wholesalers on 1688, as well as provide tips on how to handle shipping and importing to Malaysia. By the end of this article, you'll have all the information you need to get started with sourcing lingerie from China and growing your business.
Before you start searching for suppliers, however, it's important to know what to look for. You'll want to make sure that the supplier you choose offers high-quality products at competitive prices, has good communication skills, and can meet your specific needs. To help you find the right supplier, consider the following steps:
Conduct research
The first step in finding a supplier is to research online. Alibaba and 1688 are two popular platforms to find suppliers in China. 1688 is a great platform for sourcing products at a lower cost, as it is primarily used by Chinese manufacturers and wholesalers. However, keep in mind that the website is in Chinese, so you will need to use translation tools or work with a Chinese-speaking agent. 
Verify the supplier
Once you've found a potential supplier, it's important to verify their legitimacy. You can do this by checking their business license and contacting them directly to ask questions about their products and services.
Request samples (optional) 
Before placing a large order, you may request samples of the products you're interested in. This will help you determine the quality of the products and ensure that they meet your expectations.
Negotiate prices
Once you've found a supplier you like, negotiate prices and terms that work for both parties. Keep in mind that the cheapest price may not always be the best option, as quality and reliability are also important factors.
Arrange Shipping
Once you've finalized your order, it's important to arrange for shipping. Shipping from China to Malaysia can be complicated, with customs, tariffs, and import regulations to navigate. You can either work with a logistics company or handle the shipping yourself. Consider working with a reputable freight forwarder who can help you navigate the process and ensure your goods arrive at their destination safely and on time.
Conclusion
Importing lingerie from China can be a profitable venture, but ensuring product quality is crucial for success. Ensure customer satisfaction with your imported lingerie through thorough research, communication with suppliers, product inspection, quality control, and reliable logistics.
We understand that importing products from China can be daunting, especially for newcomers. That's why we're here to help simplify the process for you. Our experts are available to assist with questions about finding the right supplier, shipping, or currency transfer.
We even conduct weekly webinars to educate people on how to purchase from 1688, so you can feel confident and informed every step of the way. Plus, our air and sea shipment door-to-door services from China to Malaysia make importing even easier. You won't have to worry about navigating complex logistics or customs procedures – we handle everything for you.
We can also assist with MYR to RMB money transfers. Our money transfer service provides a safe and secure way to transfer funds, with a legitimate Malaysia local invoice for your accounting purposes. At our company, we strive to make your importing experience hassle-free.