With the growing internet, Taobao's e-commerce platform becoming popular, and importing a large number of goods from China to Malaysia is not a dream anymore.
But still have many people do not know the difference between "Taobao shipping" and "Commercial shipping". Due to this fact, it depends on the purpose of purchasing goods whether is for personal use or commercial use.
What is Taobao shipping and Commercial shipping?
Most Taobao shipping companies can be easily searched on Google but China-Malaysia commercial shipping companies are very few.
Most Taobao shipping companies' warehouses are normally located in Guangzhou while the commercial shipping companies' warehouses will be located in Guangzhou and Yiwu. If the shipping companies do not provide the YiWu warehouse option, we may assume that their target customers are purchase goods for personal use or just purchase fewer amount of products.
There are a lot of payment services for Taobao shipping companies, but they are unable to provide commercial documents such as the purchasing invoice. It makes your company accounting department going to have troublesome soon. However, the commercial shipping company will help you to issue the related invoices when you use their system.
What are the differences between them?
Taobao Shipping Company

Commercial Shipping Company

Good at handling small package goods.
Goods will be loaded into the container once they gather all the small packages.
Online system to support the whole shipping process.
Benefits those importers who want to import in a small amount and from a few suppliers.
Take a longer time as need to wait for all parcels.

Import goods in bulky/huge goods.
Goods will be loaded into the container once they arrived at the warehouse.
The price to import goods from China is cheaper and shorter transport time.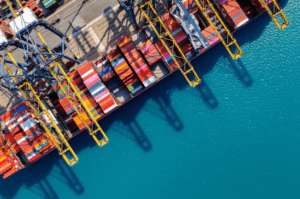 C.I.E.F Worldwide Sdn Bhd is a commercial shipping company. Our mission is to help SME companies with the complicated international trading process and help them to solve those complicated import process from China to Malaysia. 
We provide services like:
Door to door delivery service
Provide professional advice and process tax file
Transfer money to China supplier
Customs clearance
Supply chain management
Join us by registering here or follow us on Facebook