With the rise of e-commerce in recent years, many people started to import goods from China and start their small business or do their own branding. A private label is a strategy that can help an entrepreneur increase profits and attract a large number of customers. However, there are so many different kinds of private labels. So, how do you get started? Here are 11 of the most common solutions for adding labels/logos to your products and the estimated costs. Hopefully, this will help you learn how to add your brand to the product.
Solution 1: Woven Labels
Generally, woven labels are sewn to the edges of fabric products such as shoes, jeans, hats, and bags. The woven label's appearance will look better than the printed label. If your product is made of fabric or partially made of cloth, can try to add your trademark on a woven label.
** The total price is related to size and quantity. If we make a 3 x 4 cm woven label. The minimum order quantity is 1000 pieces, and the unit price is around RM0.05.
Solution 2: Heat Transfer Printing
The heat transfer printing process is more complicated than the screen printing process, and its temperature range must be between 140 and 180. Therefore, it is slightly more expensive than higher than screen printing, and limited materials. It is suitable for ABS, PE, PP, EVA, leather, stainless steel, wood, glass, and so on. If you want a nice gradient pattern, heat transfer printing is your best choice.
**A good heat press can cost around rm3000, and the printing cost for a T-shirt is around RM5 per piece.

Solution 3: Laser printing/engraving

Laser printing, or laser engraving, is to help you to improve the quality and the appearance of your products. The gift shops on the market are full of merchandise printed with laser signs, text, or designs.
**Laser printing usually does not require a large order quantity. This is because it does not require plate making. For mass production, the cost can range from RM0.05 to RM0.50 per unit, depending on quantity and size.
Solution 4: Paperboard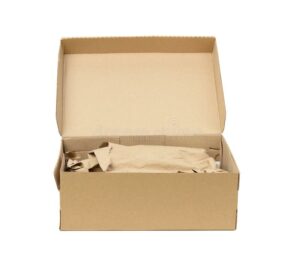 If you have a limited packaging budget and don't want to spendRM0.60 or RM1.00 to make a box for your products, or don't want to make stickers to devalue your product. Then, you may consider trying another option, which is paperboard. Print your label and all other information on the paperboard, then use it to wrap your products. Paperboard is the best choice for low-cost items such as socks. Retailers prefer to use paperboard boxes as a tool or kitchen product category because they easily attract customers to see the product.
**Paperboard is about RM0.10/unit.
Solution 5: Product label fully formed
In mould labelling (IML) is to make your label in a mould. This solution is suitable for all plastic, rubber, or metal products. The advantage is to make your private label look more natural and higher quality, but the disadvantage is that they are costly. Customizing your logo in a mould means that you need to change the supplier's mould or even create a brand new mould. This solution is not recommended when you are not buying in large quantities.
**The factory will charge the cost of changing or making the mould, depending on the product. Generally, a plastic product requires between RM4000 to RM12000, while a metal product requires between RM2000 to RM4000. It also takes 15 to 20 days to create the mould, which takes longer.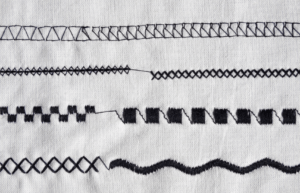 Solution 6: Machine Embroidery
Embroidery is mainly used for items made of fabric, such as clothing, hats, and bags. Compared with silk printing trademarks, it is more durable, has a higher level, without fading problems. However, it costs more than screen printing.
**Embroidery can be divided into two categories.
Embroider the logo directly on the product. But it is not suitable for very small and complex labels. Embroidery with a size of 4x5cm like this is about rm0.80.

The second is to make a patch and sew it on the product. Usually, embroidery factories produce these patches and sell them to garment manufacturers. This allows for a variety of colors and complex patterns, such as the badges of the football team, national flag, the logo of the car company, and so on. Most suppliers have a minimum order of RM200. The unit price for a 5cm x 6cm, a four-colour trademark is about Rm0.50. 
Solution 7: Sticker Labels
Sticker labels are the easiest, cheapest, and most extensive method. The sticker suppliers are easy to look for and any design pattern can be made. But the premise is that you have enough products.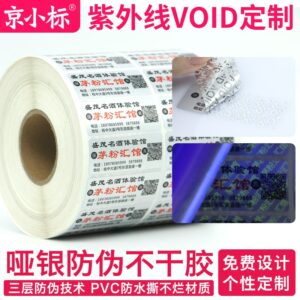 **The minimum order quantity for a design is usually between RM150 and RM200. In this price range, can order around 3,000 sticker labels. However, they may not agree to make it, if you order only around 500 sticker labels.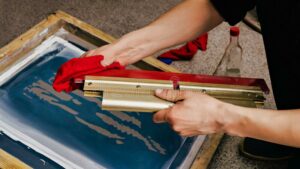 Solution 8: Screen Printing
Screen printing is the most common method of adding a special label to the product body and package. It is suitable for plastic toys, glass bottles, stainless steel cups, rubber dumbbells, and other materials. If you purchase more than 500 items, screen printing is the most practical way to add your label. The disadvantage of screen printing is that it is not suitable for multi-colour patterns, especially for the design of gradient colours.
**Generally, you can get a free screen printing service if you buy more than RM8000/piece from China's factory. Or you pay about RM250 for the printing plate of the trademark, and about RM0.10 printing labor for the products.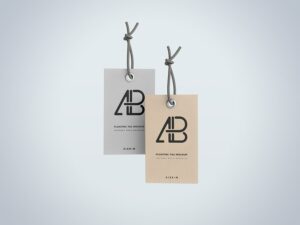 Solution 9: Hang Tag Labels
Hangtag labels are also one of the most economical ways to private tags. Normally, it is suitable for clothing, toys, tools, fashion jewelry, and so on. Many clothing and jewellery brands choose this to list their labels. Generally made of ivory cardboard or kraft paper, sometimes made of plastic or even metal. Many people choose to use 300gsm ivory cardboard because it is the most economical.
Solution 10: Customised Box
Printing the design on a customized box is suitable for almost all products. Of course, this is the most expensive among the 11 methods. A beautiful and chic box can easily catch your customers' eyes. It's also a way to add extra value and sell at a higher price. The price depends on the different materials, processes, and machinery. If you want to make your design and don't know where to start. You can search "Creativemarket.com", this will be a good place to get some tips. Also, you can design on websites such as "upwork.com" or "fiverr.com".
** The cheapest carton (8x4x4) is 3000 pieces, the unit price is around 0.16 USD. The higher quality will cost at least 0.75USD.
Solution 11: Printed Plastic Bag
This is a kind of packaging, and also a method of adding private labels. Compared with other packaging methods, printed plastic bags are a simple packaging method for large quantities of goods.
**Since the price of a printing plate is about RM300/color, manufacturers usually require tens of thousands of orders. If you do not intend to purchase this quantity of products, it would be better to choose other solutions with private labels.
Finding the right labeling method will make your product unique but it still not enough. The products without packaging will be hard to increase your sales. Therefore, the packaging of products is very important for you.
Also, if you want to know how to easily import large quantities of goods check out our 1688 Full Tutorial.
Before that, if you haven't registered an account. Please click – Register Account You can directly use our services in the future.💁