By using the air freight service, you will definitely have come over several doubts or problems before!
With the growth of the Internet, wholesale has gradually switched from offline store to online store. When importing goods from an online marketplace, a number of frequent issues can arise. In order to speed up the time of receiving goods, sometimes the China merchants will choose the air shipping service from the international express. However, when importing a large number of goods, merchants may face some troubles such as customs clearance, taxation issues, etc. It will cause the goods to be detained by the customs and customers may be required to pay an extra import tax. Therefore, any solutions to prevent these kinds of situation?
I have sorted out some common scenarios that faced by customers before this by using "international air express":
Scenario 1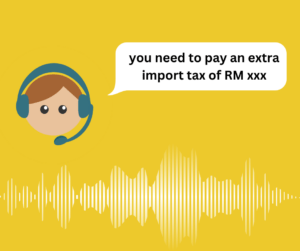 The supplier sent the goods to me directly from China to Malaysia by international air express. A few days later, I received a phone call from the customs that the goods need to pay an extra import tax of RM xxx, but I have already quoted the price to my customer which did not include the import taxes. My business gets loss in profit as a result!
Scenario 2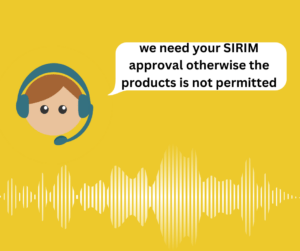 The same thing happened again, except this time they are asking for the SIRIM approval rather than pay taxes. I chose the international air express for getting the goods faster in the first place, but it came up more troubles in the end!
SIRIM Approval is a permit for the listing of electrical products in Malaysia, otherwise, the products is not permitted. For more details, please click【Sirim】to learn more.
Scenario 3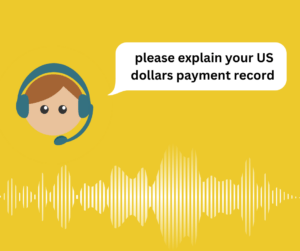 None of the above scenarios appeared. The process of importing goods by using International air express always smooth and safe all the time. However, a few years later, the tax bureau came to me and ask for the US dollars payment record as I had been imported goods from aboard for so many years, they ask me to explain!
I think some of you have heard of or experienced the aforementioned situations, so in order to prevent them, merchants should choose a professional and stable commercial air freight company! Yes, I am promoting our company's new service line – CIEF LITE! The air freight prices are all tax-inclusive, so none of the above scenarios will appear again. A number of services have been created and are offered specifically for merchants. Welcome to join us and let us remove obstacles on the way of importing goods from China to Malaysia.
Welcome to join us: CIEF LITE